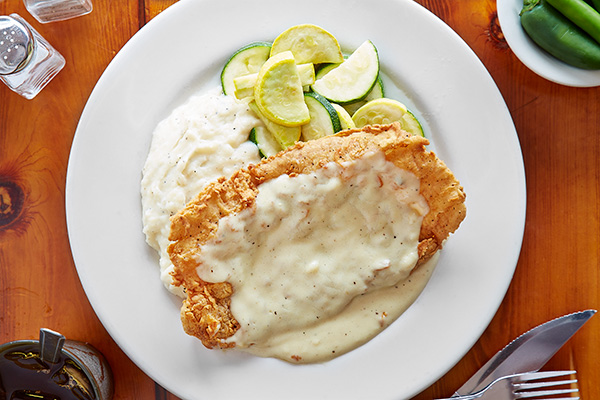 Black-eyed Pea in Preston Center in Dallas is Closing Tomorrow
The restaurant is calling it quits after service tomorrow.
After three years of struggling to do a bang-up business in Preston Center, Black-eyed Pea is calling it quits. According to the restaurant's bartender, Terry Graham, the problem is parking, as in there is not enough. Employees of the Preston Center location will be absorbed by other Black-eyed Pea locations. Their final day will be tomorrow.
Writing about Black-eyed Pea makes me think about the creator, Gene Street, and this crazy story he wrote about chicken fried steak.