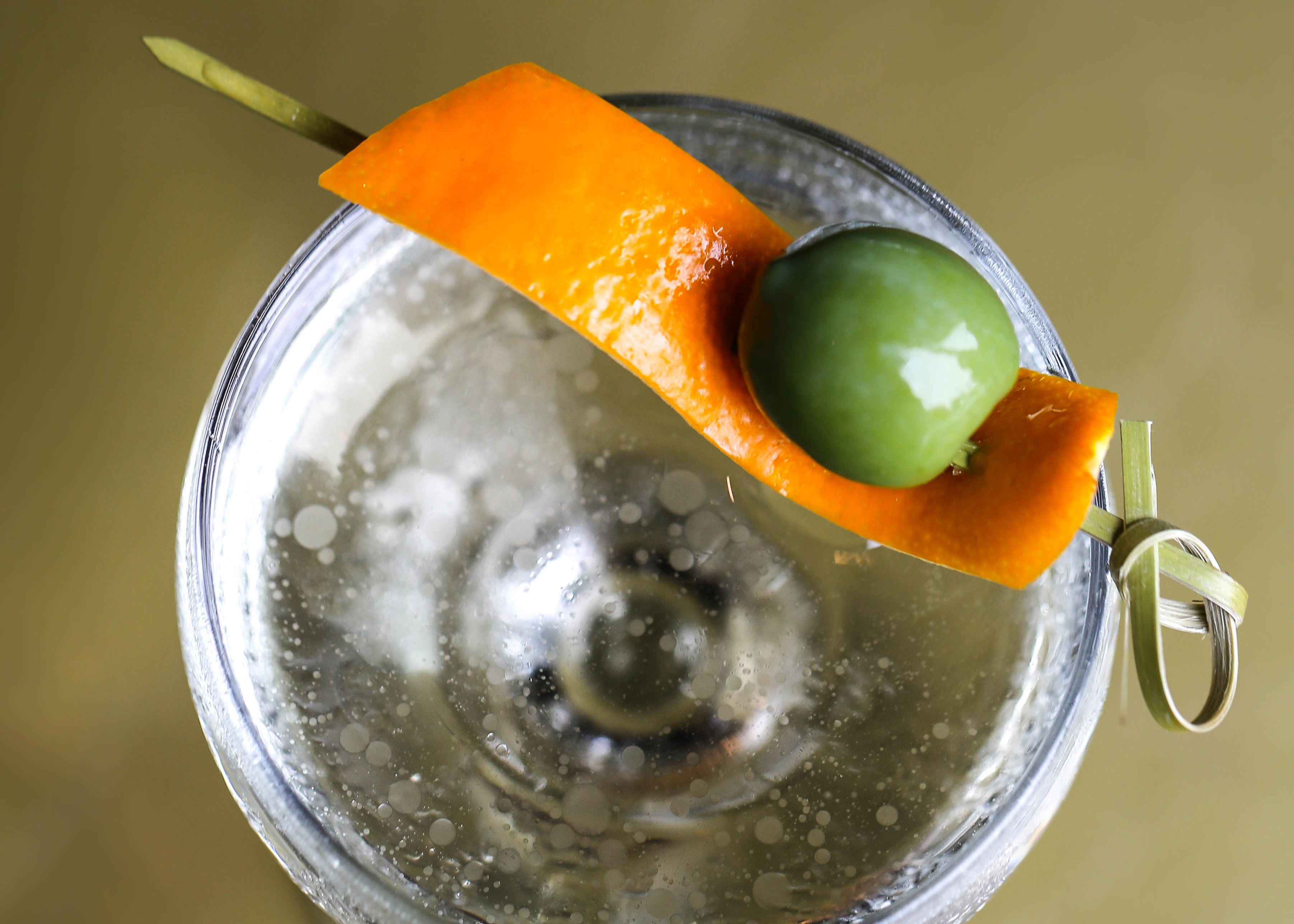 Bizarre Booze: The Allardyce at Lark on the Park
This strange cocktail is worth ordering.
"Half of them get sent back," bartender Matt Orth explains as he slides a vodka cocktail across the bar to me. "I wanted to do something unique, something that makes people step out of what they usually order." The Allardyce is just that.
The cocktail has been on the menu at Lark on the Park for a few months, and is a mix of snap pea infused Reyka Vodka, Dolin Blanc vermouth, fino sherry, citrus, and Meyer lemon olive oil from Texas Olive Ranch.
"It's a vodka cocktail that pushes the boundaries of what people expect from vodka cocktails," Orth continues. I take a sip. The drink is cleaner than a dirty martini, and more refined than a vodka Red Bull (but then again what isn't?). It's savory, and has an almost viscous quality to it. The dry sherry and citrusy olive oil mask the taste of the vodka and an aftertaste of dried peas lingers on the palate.
It's a strange cocktail, but one that I would order again.
In This Post