Pancakes are a breakfast staple. And while some of the fluffiest, most delicious flapjacks can be made on a griddle in your own kitchen, sometimes it's nice to eat breakfast and not have to worry about cleaning up all of the batter afterwards.
For this week's blind taste test we tried pancakes from four different Dallas restaurants. Some were sweet, others fluffy, but there was a clear winner. Here's what happened.
The pancakes:
A. Original Market Diner
B. Cafe Brazil
C. Buzzbrews
D. The Original Pancake House
Tasting notes: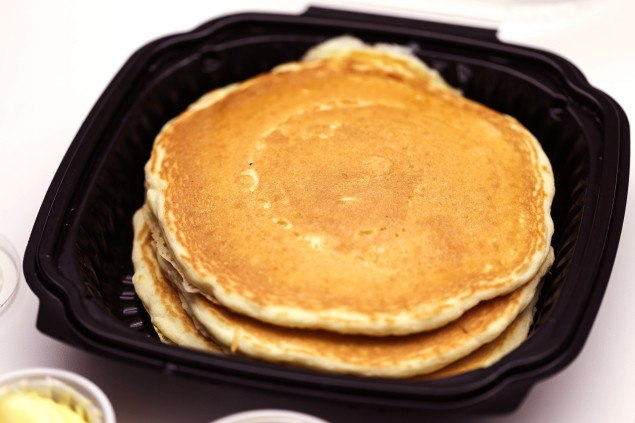 Hint of vanilla. Gives it an artificial taste and I don't like it.
This tastes like fluffy cornbread. I don't know that I dig the salt in these.
Dense, even though it looks light and fluffy. Undercooked.
Fluffy and good.
Dry and too chewy.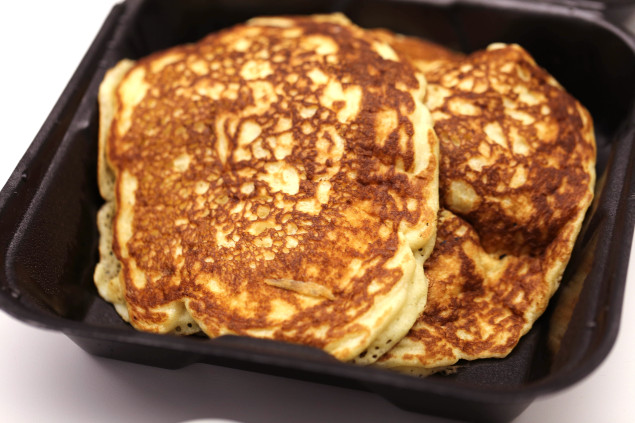 I like the way these look. They're imperfect, which gives them a homemade quality. Wonderful fluffy texture. Almost eggy.
Love this texture and how airy these are.
Very light, pleasant flavor — buttery.
Looks the least appealing and tastes pretty bland.
Lovely burnt flavor. Good.
A strange burnt aftertaste, which is odd since they don't look burnt.
A little too gummy, but the flavor isn't bad. They're fairly sweet, but way too dense.
Chewier than the others. Bland.
Almost like candy, very sweet.
Good, but very average in terms of a pancake.
Tastes like Wonder Bread. Not necessarily complaining about it, though.
These taste like nothing, and they're too thin.
Like biting into air, insubstantial.
Might just be the syrup, but this is weird in a very un-pancake-like way.
Has a strange flavor, that I can't put my finger on.
Tally up:
Original Market Diner 1
Cafe Brazil 4
Buzzbrews 0
The Original Pancake House 0
The winner is:
Cafe Brazil's flapjacks won this week's taste test with four out of five votes. So, who makes your favorite pancakes in town? Let's talk about it.
Get the SideDish Newsletter
Dallas' hottest dining news, recipes, and reviews served up fresh to your inbox each week.