With the start of a new year I am resolving to change the way I drink, opting for more non-traditional wines that will deliver on quality and great taste, often at very affordable prices. Here are a few helpful tips if you care to drink a little bit different this year as well. A few of the wines noted were sent for editorial consideration.
Drink Global
Discover Old World regions that aren't the traditional wines of Europe, or new wines from traditional countries. Exotic wines of Greece, Croatia, Slovenia, Georgia, Lebanon and so many more are making their way to the US, finding distribution paths to wine lovers who want something interesting, flavorful, food friendly and with a story. These are the historical wines that started it all, many dating back thousands of years.
We know about Assyrtiko, the steely, high acid, very fresh white variety from the island of Santorini, but white wine goes well beyond this in Greece. Moscofilero is one of the most food friendly, aromatic, slightly spicy and lovely wines from the country filled with fresh violets, rose and honeysuckle, with lemon, stone fruit and spice on the palate. Boutari and Greek Wine Cellars both make tasty Moscofilero wines, each about $15 at Spec's or Total Wine and More.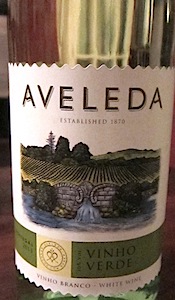 Portugal is mainly known producing their beloved Port, and the distinct still red wines produced from grapes traditionally used for Port, like Touriga Nacional. However Portuguese white wines also shine, and are ideal for summertime in Texas. Vinho Verde, or "green wine," is a light bodied, very fresh, easy drinking wine, often with a bit of youthful effervescence that begs to be enjoyed poolside during our 100 degree summer days. Aveleda Vinho Verde, made with the Portuguese white varieties of Loureiro, Trajadura and Arinto, fills the palate with balanced aromas of green grapes, tropical fruit, fresh flowers and a hint of wet stone. $8 at Total Wine and More.
Plavac Mali is one of the most planted varieties in Croatia, finding the sandy soils of the Dalmatian Coast above the sea ideally suited to grow the dense, robust variety, most similar to a Zinfandel. With small, blue colored berries the thick skinned variety has a long harvest season, managing well through the warm Croatian summer and fall. The spicy, highly concentrated, ripe fruit filled wine is best paired with hearty dishes like stews and grilled meat; barbecued brisket with a spicy sauce would be ideal. Zlatan Plavac Mali is available here for $19 a bottle.
Chose emerging varieties that are growing in recognition, and delivering great flavor. A few years ago Albarino was all the rage, along with Malbec, Viognier and Gruner Veltliner. This year look for varieties like Kerner and Lagrein from Alto Adige, Rolle from France, Carignano from Sardinia, Xinomavro from Greece, Viura from Spain and dozens more, each interesting, delicious, food friendly and still rather affordable wines.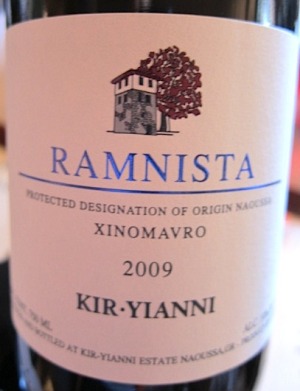 One of my favorites is Xinomavro from the Naousa Region of Greece. Earthy and intense, with layers of dried mushrooms, olives and sundried tomatoes, melding with black cherry and spice. A perfect wine for pairing with grilled lamb or game, and when allowed to breath for several hours in a decanter before serving a softness releases from the wine creating silky and lush characteristics. Look for selections from Kir-Yianni and Boutari, both available at Spec's ranging in price from $18-$40 a bottle.
Carignano is an ideal red wine for the way we like to eat in Texas, pairing beautifully with anything from grilled steaks to barbecue. The Sardinian red (also known as Carignan in France and Carinena in Spain) thrives in Sardinia thanks to the terroir of the region of Sulcis it is grown in. Located in the southwest corner of the island, with a hot, dry climate and porous, sandy soils, forcing old vines in the region to struggle to survive. Poor growing conditions are always best for growing quality grapes. Vines in this area are sustainably grown, some dating back over 150 years, creating concentrated fruit with character. Mesa Cantina Buio Buio Carignano highlights this concentration with a robust wine filled with red berry, cherry and savory umami notes of soy and balsamic. A bold wine, that is also inviting, without overpowering the palate, making it ideal to be enjoyed with food. $21 at Spec's.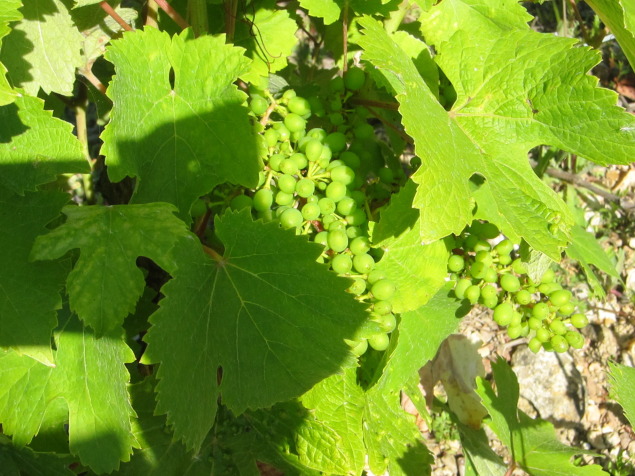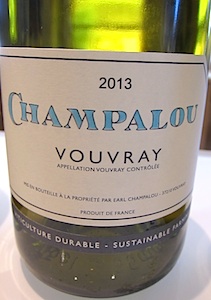 The Chenin Blanc variety can be a bit misunderstood as the wine produced can be either very dry or very sweet, depending on the style. Most wine producers in the Loire Valley, the region that originally put the variety on the map with their Vouvray wines, include every style (including sparkling) in their Chenin Blanc portfolio. I am partial to the dry style and one of the best comes from Domaine Champlou with their Champalou Vouvray Sec. (Look for the bottle to say "Sec," dry in French, for the driest style of the wine.) From vines grown in clay and limestone filled soil the tropical and floral fruit filled wine is enhanced with layers of steely minerality and crushed stone. $20 at Total Wine and More.
South Africa has also proven to be an ideal place to grow Chenin Blanc, and a relatively new winery is dedicated to producing the finest expressions of Rhone varieties from the country at their high altitude, shale and mineral rich, organic and bio-dynamically farmed Fable Mountain Vineyards. Their white Jackal Bird blends predominantly Chenin Blanc with Rhone style whites (Grenache Blanc, Roussanne, Viognier) for a complex, textured and elegant wine with layers of stone fruit, white flowers, pear and freshly squeezed lemon. $35, available here.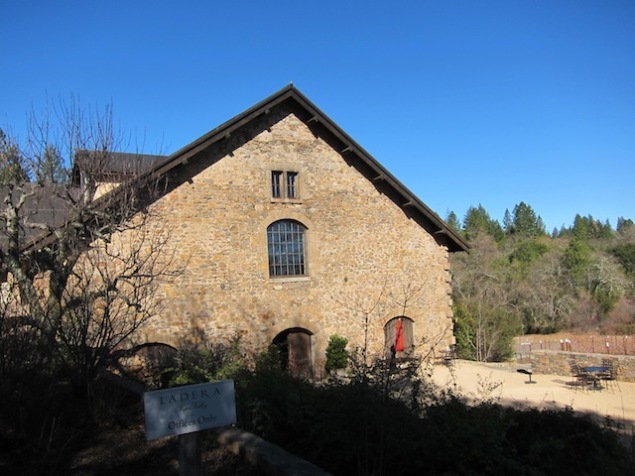 Drink Smarter
Seek out high quality wines, but remember that quality and high price don't always need to go hand in hand. Every bottle of Bordeaux or Burgundy enjoyed doesn't have to be First Growth or Grande Cru. Dotted amongst the vines of RDC and Chateau Margaux are incredible vineyards with history, creating balanced wines with elegance and style, clearly displaying their terroir. And every quality bottle of Napa Valley Cabernet doesn't need to cost you $100.
Ladera on Howell Mountain proves this with their Napa Valley Cabernet Sauvignon delivering robust, leather, cherry, currant and tobacco filled Cabernet for about $35, available at Total Wine and More.
Sequoia Grove Napa Valley Cabernet Sauvignon, made from fruit grown near their Rutherford Estate, as well as Atlas Peak, Howell Mountain, St. Helena, Coombsville and Oak Knoll, combining both valley floor and mountain fruit for an expressive, well integrated Cabernet creating a true combination of Napa Valley. $33 at Total Wine and More.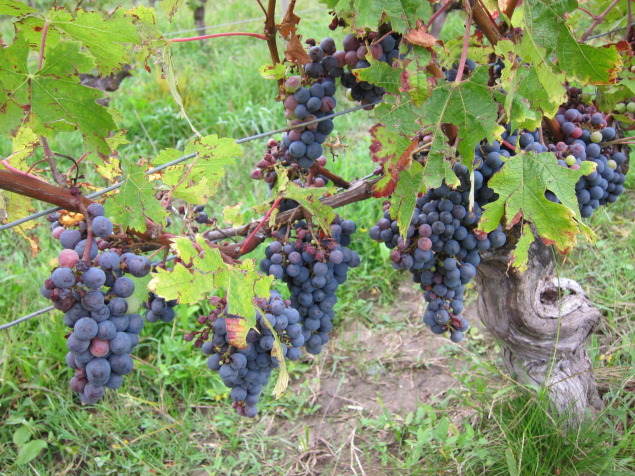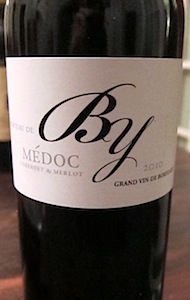 Chateau de By Medoc embraces the rich, full-bodied complexity of Left Bank Bordeaux without the huge price. Filled with black fruit, earthy tobacco and spice with density, well rounded tannins and a lengthy finish this $20 bottle of Bordeaux proves the quality of the fruit found throughout the region. Available at HEB stores.
Chateau Ormes de Pez St Estephe, Bordeaux packs a flavorful punch for the price. Layered aromas of currants, blackberries and cherry open the wine, leading to a robust palate filled with cherry and spice, chewy tannins and a lengthy finish. $38 at Goody-Goody.
Chardonnay continues to be the most loved white wine in America, but they can run the flavor gamete from oaky and heavy to flabby and boring. I tried one from Ca' Momi in Napa Valley the other night and was pleased with the refreshing and balanced flavor profile, and the affordable price (about $13 at Spec's.) With Italian heritage, Ca' Momi celebrates simple pleasures and approachability in their wines, this one with varietally correct flavors of apple, pear, lemon and a touch of sweet spice.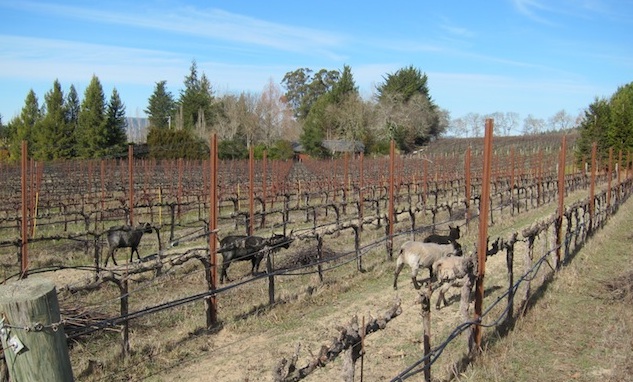 Several years ago the thought of drinking organic or sustainable wine wasn't really a calling card, as the wineries that actively promoted their efforts often didn't have the quality to go with it. And the mere conversation of biodynamic farming simply confused wine drinkers, often thinking vintners had gone off the deep end with their burying of cow horns while following a lunar calendar. Happily, those days have changed. Clean farming and environmentally conscious winemaking is simply a way of life for many vintners and wineries, as they have realized that the benefits on both their workers and themselves, as well as their product, making working this way necessary, without sacrificing quality. Clean farming also allows for the truest expression of the fruit. It is difficult, especially in areas with high levels of rain or difficult growing conditions, as vines are subject to mildew or pests that can not be treated with chemicals. However, those that are committed to this practice are finding green farming methods to help in difficult situations, and successfully creating quality wine. Some favorites include Araujo, Benziger, Stoller, Newton, Raymond, Reuling, Jordan, Domaine Ott, Chateau Clos Fourtet, Domaine Champalou and Badia a Coltibuono.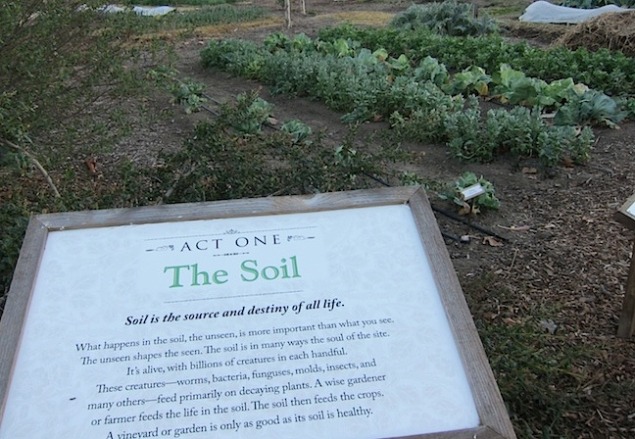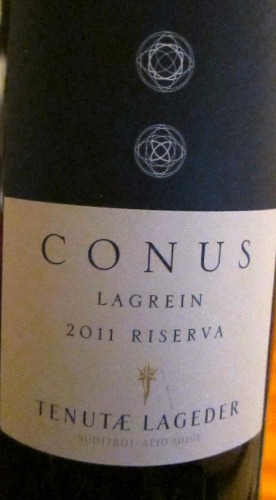 Alois Lageder Lagrein is a wine that will check almost all of my resolution boxes this year. An emerging region for everything outside of Pinot Grigio, and a rather unknown variety from a bio-dynamically farmed winery that's history of producing wine dates back to 1823. Lagrein is an indigenous variety to Alto Adige in the far Northeast corner of Italy, with a medium body, rich palate and approachable style to pair with the hearty food of the region. Alois Lageder Conus Lagrein 'Riserva' opens the palate with ripe blackberry and cherry flavors, leading to leather, spice and earthiness with just a hint of purple flowers and fresh minerality from the limestone and gravel filled soils. $30 at Jimmy's.
In 2013 Concha y Toro received National Sustainability Certification from the Wines of Chile, with the winery implementing strategic practices to reduce their carbon footprint while working in a sustainable manner, keeping the environment in mind. The work has been an impressive undertaking for such a large company with long term, lasting effects. Their luxury, high quality Don Melchor is one of the finest expressions of Chilean viticulture in the country. Their latest release, 2010 Don Melchor Cabernet Sauvignon, exclusively from the Puente Alto Vineyard in Maipo Valley, is filled with intense layers of red cherry and blackberry, pencil lead and cedar notes, with supple tannins that lead to a lengthy, silky finish. Special, distinct and refined, a beautiful wine showing the quality of Chilean fruit through hands off winemaking. $115 available at Pogo's.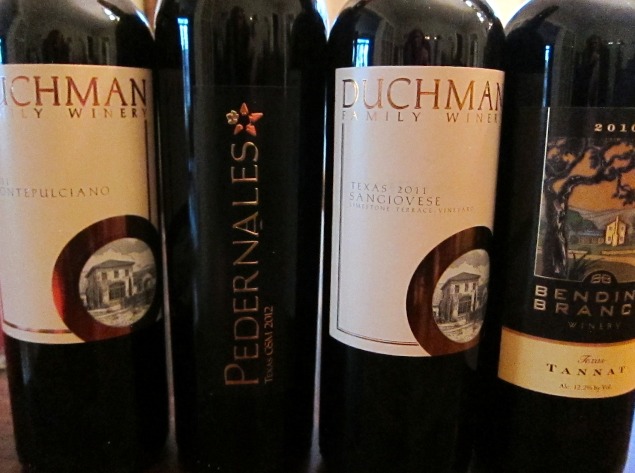 Like any developing wine region in the world, it took a while to really get our Texas wine industry going. Early tastings and visits to many of our Texas wineries proved disappointing, many selling expensive wines that didn't live up to the price. Texas seems to have turned the corner, as the industry continues to grown in the state, so does the quality. Duchman, Pedernales, McPherson, Brennan and many others are proving the strength of non-traditional varieties which thrive in our Texas soils, resulting in high quality, structurally balanced, delicious wines.
I was recently introduced to a new Texas winery called Lewis Wines. Started in 2010 while Winemaker/Co-Owner Doug Lewis was working at Pedernales Cellars. His first cases were produced, along with the help of Co-Owner/Winemaker Duncan McNabb, at Pedernales, then in 2012 the duo moved to their current location near Johnson City. With a hands off philosophy, smart fruit sourcing and utilization of sustainable farming of their own estate, Lewis has the goal to elevate the distinction of Spanish and Portuguese varieties produced in the state. Growing slowly, their small production wines are available via their website, ranging in price from $14 a bottle for their Vihno Verde style white wine to their Newsom Reserve blend of Cabernet Sauvignon, Cabernet Franc and Malbec for $40.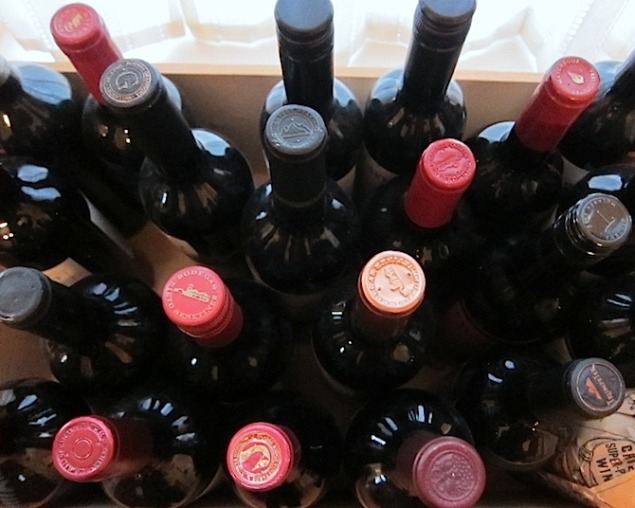 Get your cellar or wine collection organized. Make an assessment of the wines in your cellar and see what should be opened and enjoyed now, and what should be held longer. Then set up your space to make those, that are ready to enjoy now, easy to grab when you want them. There is nothing worse than waiting too long to open a bottle you have been holding on to for quite some time. Remember, that a wine is still a living thing, even in a bottle, and it continues to change over the years.
Keep your wine bottles in a cool, dark, vibration free space, ideally in a cellar, but the bottom of a closet will also work. Never put your wine rack on top of your refrigerator. Though it would seem to be the ideal place to store your precious bottles, nothing will ruin your favorite bottle faster.
Also place the special bottles in a specific place in your cellar. This will ensure you don't mistakenly grab those at the end of a night when party guests want another glass, but it doesn't really matter what it is. Don't wake up the morning after a gathering to see that your favorite bottle was opened at the end of the night and no one can remember how delicious it was.
Get the SideDish Newsletter
Dallas' hottest dining news, recipes, and reviews served up fresh to your inbox each week.