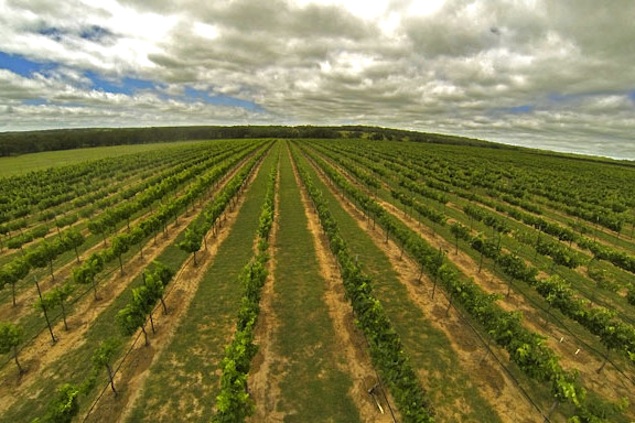 October celebrates Texas Wine Month, an occasion that in recent history may not have been that much of a celebration. Happily, the state and status of Texas wine continues to improve, especially with wineries like Pedernales, Duchman Family Cellars, Brennan and McPherson, among many others, continuing to put forth high quality Texas made wines from distinct, hot weather grape varieties.
This is where the fun really starts for both Texas wine lovers, and wine lovers in general. Many Texas wineries have caught on to the understanding that non-traditional varieties, like the Italian, Rhone, Spanish and Portuguese, thrive in our Texas soils.
I reached out to a handful of Texas wineries to ask how they perceive the Texas wine industry today, and where they feel the consumer acceptance is now. I also wanted to get their opinions on the 2014 harvest, and the impact, if any, that the mild Texas summer had on the grapes. The wineries included Duchman Family Cellars, Pedernales Winery and Fall Creek Wines.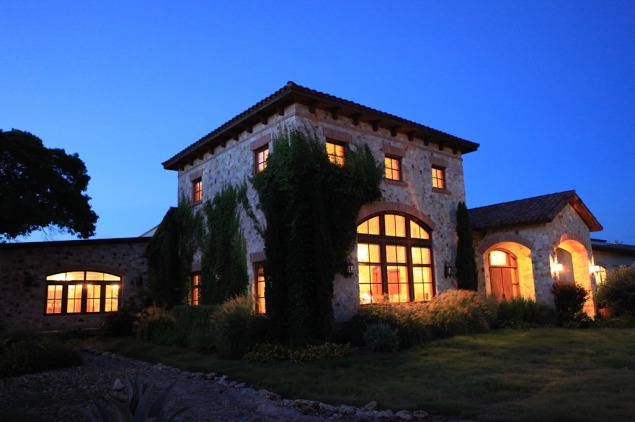 Duchman Family Cellars in Driftwood, TX creates lively, earthy, balanced wines from varieties like Viognier, Sangiovese, Tempranillo, Montepulciano, and more. Their Aglianico, an uncommon Italian variety continues to win high praise and awards for Duchman, along with their stellar Vermentino, the native Sardinian variety that is one of the best I have tasted, (better than many of the Italian versions.) General Manager Jeff Ogle offered a few thoughts on where Texas wines are today.
I met Fredrik Osterberg of Pedernales Cellars, and his wife Julie, several years ago at TEXSOM. The duo co-founded the winery in 2005, along with Julie's brother David, Pedernales' winemaker, and sister in-law. Their enthusiasm for their product, as well as for making quality wine in Texas was contagious, proving that passion for producing great wine in the United States isn't restricted to California ,Washington or Oregon. Tasting their Spanish variety Tempranillo proved that Spain and Texas have more in common than a love for heavily spiced food. Both shine in producing rich, robust, earthy, dried fruit and spice filled Tempranillo. Fredrick shared his thoughts on the industry today and what has changed from when they started the winery almost 10 years ago.
Susan and Ed Auler began their Fall Creek Winery after taking a trip to France in 1973. Established in 1975 it is one of our oldest wineries in the state.  On that original trip they noticed the similarities in the terroir of France and the terroir of Texas, leading them to start their Hill Country Winery in the 1970's about 80 miles outside of Austin. In 2013 they brought in 20 year wine veteran Sergio Cuadra, a Chilean winemaker with a global perspective, to help craft the next phase of wines at Fall Creek Vineyards. Susan and Sergio answered a few of the same questions for me, adding in the additional perspective of history as they have been working their Texas vineyards for the past 40 years.
Hayley Hamilton Cogill (HHC): How would you describe the current state of Texas wines and consumer understanding?
Jeff Ogle (JO): "The Texas wine industry as a whole is unrecognizable from 10 years ago. The number of wineries seems to multiply every few months, but the bigger change has been the level of talent both in the vineyard and in the cellar. With every vintage grape-growers are learning how to optimize quality and yield. In turn, winemakers are consistently elevating the quality of wine made with those grapes.
Perception has been the biggest battle. Texas wine had a very well earned bad reputation, and it has taken a few years to convince consumers that Texas wineries were capable of producing amazing wine. The wine I.Q. of the general public has risen dramatically over the last several years, which is incredibly important in a state where the best varietals are not necessarily household names."
Fredrik Osterberg (FO): "The message we have been hammering on for the last ten years is that if we grow the right kind of grapes, we can make world class wine in Texas. Over the last few years this message has finally started to get serious traction, both within the state and beyond.
There was a real turning point a few years ago when the sentiment in the Sommelier community swung from being largely dismissive of Texas wine to being strongly supportive of those Texas producers that make serious wines.
I have seen the industry go from a few dozen wineries to almost 300.  What is happening is that the Texas wine industry is fragmenting and everyone has to find their own niche. Whether you're a mass market producer, or selling sweet wines to tourists, or, like Pedernales Cellars, active in the ultra premium segment, we're all part of the same ecosystem and there is room for everyone since so many different business models are viable. To me, it's a privilege to be able to be a part of the Texas wine industry as it continues to grow and evolve so rapidly."
Susan Auler and Sergio Cuadra (SA/SC): "Making wine has a special attraction for people and the knowledge that Texas is able to produce world class wines has helped this phenomenal growth of the (wine) "industry."  The good thing we see is that the Texas model, at this moment at least, is mostly comprised by rather small or medium sized family owned wineries and not by large corporations, so we can concentrate on making many small, high quality batches.
We think Texas wines are gaining more and more recognition, but it's a slow process as big players from other states and countries dominate the scene.  We're confident though that the best argument we have is the actual wines themselves, and it's a matter of how we spread the word."
HHC: What about varietal selection? How do you see the planting of non-traditional varieties helping the status of wine in the state?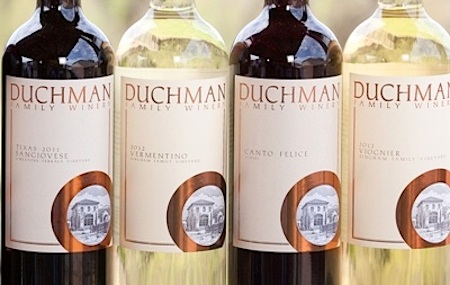 JO: "Varietal selection will continue to be a big story in Texas for years to come. We are very comfortable with the quality of our current varietal lineup, and we are happy to see more winemakers working with those grapes. We are also always excited when other varietals prove to be exceptional – Tannat, Roussanne, Picpoul Blanc. Grapegrowers are experimenting at great expense, and I don't think any varietals are set in stone. The damage to Viognier over the last few years has opened the door to discussion about the viability of that grape as a "signature" varietal for the state.
It is an exciting time.  I don't believe Texas will ever be a one trick pony when it comes to grape varietals. The sheer size of the state means that there are dramatically different conditions between different AVA's (sometimes even within the same AVA), and as such, no single varietal will be perfect for all of those conditions."
HHC: How was this year for you? It seemed like we had a spotty winter and mild summer, did it affect the harvest or the specific varieties your winery focuses on?
JO: "Like a lot of Texas wineries, we are seeing exceptional quality but low yield in 2014. With our red wine grapes, we are seeing exceptional quality. The mild weather, particularly at the end of the growing season, led to the later harvest. We were very pleasantly surprised by the amazing quality of Hill Country fruit this year. We contracted Grenache, Syrah, Mourvedre, and Sangiovese from Salt Lick Vineyards where Jay Knepp is on his "A" game. The fruit was immaculate."
SA/SC: "We just finished an excellent harvest, especially compared with last year's low yield.  Some early hail made us a bit nervous here at The Hill Country, but at the end our fears were unfounded and quality is outstanding.  The season was milder than recent years. We expect this vintage to be another contribution to the prestige that Texas wine is steadily gaining. We know we have all that it takes to produce premium wines, and the 2014 harvest reassures us in pursuing this goal."
HHC: As far as marketing your wine, how receptive are consumers outside of Texas? Are you trying to grow your distribution outside of the state?
JO: "There just isn't a good way to hurry quality, and our commitment to making great wine will always take precedence.  We do have national aspirations, but we are choosing to grow responsibly. As new plantings come online, we will increase our production as much as we can. I will say that we are aware that selling Texas wine outside of Texas will be an even more difficult challenge than it is within the state."
FO: "In terms of direct shipping, an increasing number of our wine club members are based outside Texas and I think that trend is likely to continue. We have recently had a number of out of state distributors reach out to us wanting to carry our wines and that is something we are looking at very seriously for 2015."
HHC: And at home, are there other areas of growth you are focused on?
FO: "We're continuing to invest heavily in our vineyards and production capacity to stay on the leading edge in terms of quality. We're also continuing to invest in our hospitality offerings at the estate in Stonewall with the recent opening of our Reserve Room where guests get a wine experience led by one of our sommeliers. I'm proud to say that I think Pedernales Cellars is the only Texas winery with four sommeliers on staff.
On the wine side, Tempranillo and Viognier will the backbones of our program as they always have been. One exciting new wine we're making this year is Vermentino, a wonderful white Italian varietal that is showing great promise in Texas. Look for a release in the early spring of 2015."
SA/SC:  "We think Texas wines are gaining more and more recognition, but it's a slow process as big players from other states and countries dominate the scene.  We're confident though that the best argument we have is the actual wines themselves, and it's a matter of how we spread the word.  We have just s secured a 2nd location, which will be called Fall Creek Vineyards at Driftwood, set to open this December."
JO: "The industry is going to continue to be an engine for the Texas economy. The economic impact is hard to ignore, and we hope that the Texas Department of Agriculture takes a cue from Oregon or Washington and makes a dedicated effort to help put fuel in that engine."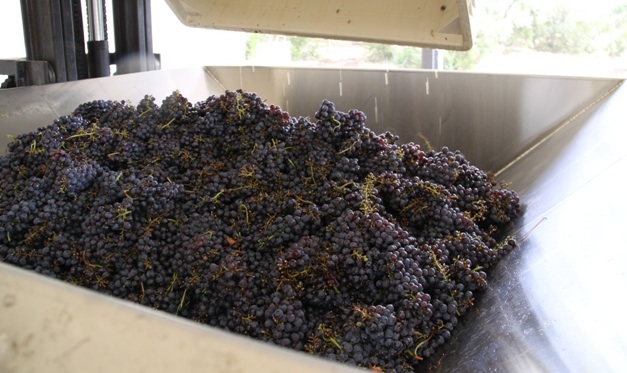 In wrapping up, I will note that after tasting many of these wines over the years, and seeing the true dedication to the product from our Texas wineries, it is obvious the potential of Texas wines is massive. Texas ranks high for wine consumption in the United States, and one of our greatest attributes is the unwavering pride we have in our state. But we also want high quality and acceptable pricing. If the quality is there, we will drink it.
Wineries like those included here, as well as dozens of others, are ensuring that quality and character are a part of every wine they produce. Welcoming tasting rooms and winery experiences, along with sommelier and retail support, are also helping educate consumers on this quality. Locally, wine shops like Spec's and Total Wine & More carry a large selection of Texas wines, or you can find them on the winery website for shipment.
Get the SideDish Newsletter
Dallas' hottest dining news, recipes, and reviews served up fresh to your inbox each week.