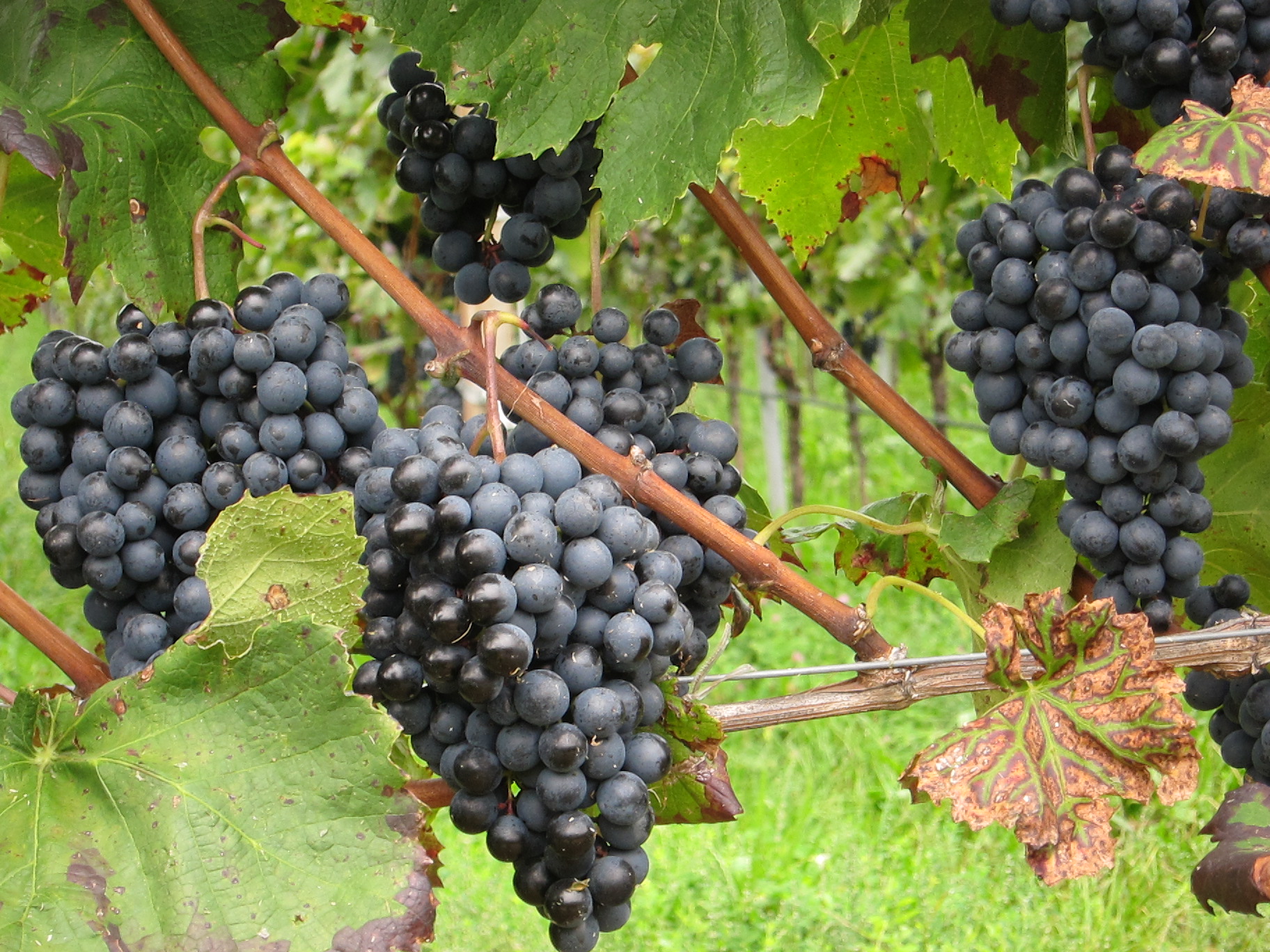 Q&A with Wine Maven and Author, Lisa Mattson
How a girl who though that "corkscrew" was just a roller coaster transitioned into the wine expert she is today.
From drinking Boone's Farm to sipping a glass of rosé in the heart of Sonoma County wine country, Lisa Mattson has seen — and drank — a bottle or two of everything in the wine industry. Born in southeast Kansas, she ventured to Florida to break out from small town life, to that of sunshine and ocean waves. Fast forward forty-three states, twenty countries, countless road bumps and a handful of dating disasters, Mattson now serves as Director of Marketing and Communication for Jordan Vineyard & Winery. Prior to her career in wine marketing and public relations, Mattson was a news editor at Wine News magazine, and after that, she took a stab at winery event planning in California.
So, how could a girl who "thought Chardonnay was just a stripper name, and a corkscrew was our county fair roller coaster" transition to the wine maven she is today? Get a taste of this wine connoisseur's fruitful journey in her new book entitled, The Exes in My iPod: A Playlist of the Men Who Rocked Me to Wine Country. Using a collection of ex-boyfriends' songs, the book follows the dating disasters and pipe dreams of Miami transplant Harley Aberle, a redneck waitress from the Midwest who blossoms into a refined wine maven during her bewildering struggle to learn the difference between sex and love and the power of self-respect. Mattson will host a book chat and wine tasting with D Magazine's very own Hayley Hamilton Cogill at Veritas Wine Room on Tuesday, October 14 from 5:30 p.m. to 7:30 p.m.
The Q&A discussion will cover everything from "bad sex to best Syrahs." Expect special by-the-glass pricing on wines featured in the book, as well as snacks. RSVP by October 10 here. Catch a glimpse of Mattson and what to expect from her hilarious and insightful book in the discussion I had with her this past week.
Q: What triggered you to write the book? What was your inspiration?
A: Music has always been the teleporter to my past relationships. Whenever I hear a long-lost song from my teens and twenties, my mind always races back to an ex-boyfriend. Before age twenty-five, I had already amassed nearly fifty ex-boyfriends (not bragging!), and after I finally figured out the key to finding true love at age thirty, I started looking back on my life. Turning thirty is a great motivator for self-reflection. I began asking myself, "Wow. How did I get from there to here? How did I get this lucky in life after being unlucky in love for fifteen years? How did I become this person who is so different from who I was ten years ago?" I started to realize that all the embarrassing dating mistakes I'd made had shaped me into a better, stronger person and I wanted to explore deeper what I'd really learned from being pitiful at choosing suitable boyfriends. It was time to free those skeletons from the closet. Reliving those relationships through memories triggered by songs seemed like the most vivid and emotional way to steamroll myself down a memory lane of men that is wider than a six-lane freeway.
My creative process to write the book was no different than what happens to the main character in my book. I downsized my CD collection into iTunes, and I created a playlist called "The Exes." Every morning before a writing session, I'd listen to a song that reminded me of an ex-boyfriend, and I let the music transport me back to our relationship so I could relive it — no matter how embarrassing or disturbing it might have been — and understand what I learned from my mistakes.
Q: Do you have a favorite chapter or section?
A: My favorite chapter is John (his song is "Suavemente" by Elvis Crespo, and he's inspired by my first Latin lover). It's my favorite because I think the sex scene in pretty funny. I usually read that scene at book chat events, if the venue will allow me. The reading doesn't sound like the When Harry Met Sally coffee shop orgasm scene, but it's steamy and silly at once.
That said, there's a chapter with a very handsome boyfriend who abruptly switched teams on Harley — true story, and I'm not talking baseball — and readers seem to really like that one, too. As do I. It's pretty shocking. It's one of those dating stories I told for a decade and kept getting the reaction, "Holy cow. That really happened? You should write a book about your exes." I finally decided to dig deep and go for it.
Q: Why did you choose to go the editorial route at Wine News magazine?
A: My first journalism job was writing obituaries for a newspaper, which might have driven me to drink. I studied public relations in college because I thought that could give me both an opportunity to use my writing skills but also to make more money than a reporter. My entry into the wine business was serendipitous. I was working four to five shifts a week as a waitress and bartender while studying PR and communications full-time at Florida International University in Miami. I needed a minor outside of my major. I also needed my minor coursework to be located on the same campus as my major (I'd rather eat yucca for a week than spend an hour in traffic on I-95 in Miami), and I thumbed through the course catalog and found that the FIU Hospitality School offered wine classes. Who knew? Sounded fun and easy for bartender. I'd only learned how to open a bottle of wine with a corkscrew a year before at the Cheesecake Factory, so it sounded like a class where I could learn a lot and enjoy the drinking. Eh, I mean studying. Once I started studying wine, I knew I wanted to work in PR and communications for a winery in California, but I thought it was important for a PR person to think like a journalist. I wanted to have at least one year of wine journalism experience on my resume before trying to get a job in California. That's why I took the job at Wine News as an editorial assistant and later news editor. I learned a ton about wine PR and got some solid experience on my resume in Florida before the time arrived to make the big move to the other coast.
Q: What peaked your interest when it comes to wine?
A: On the first day of my Wine Technology 101 class, the professor passed out paper towels, a bunch of red grapes and a bunch of white grapes. He asked each student to take one of each. I took the white grape in one hand and the red grape in the other and squeezed my fists, letting the juice ooze through my fingers onto the paper towel. The juice was clear from both grapes. There was no noticeable difference. It was my first lesson about how red wines get their color from the skins, not their juice and I was fascinated. Before going to college, I thought Boone's Farm was for special occasions. There was no Blackbird Vineyards from Yountville, just Thunderbird from the bottom shelf of a liquor store.
I've now worked with wine for eighteen years, and while I've learned a ton about different wine regions, grapes and producers, what keeps me interested in wine hasn't changed. The art and science of wine, and the life stories of the people who make it, are what keep me coming back for another sip. For me, wine is about the memories that are unlocked when you open a bottle, the triumphs of each vintage, the hands that helped craft it and how the perfect wine can elevate the flavors of a simple meal. I don't stick my nose in a glass and analyze its every nuance. I leave that to the sommeliers. I want to know the story behind the wine. And I just want to drink a good wine with good food and not overanalyze the enjoyment of food & wine pairing.
Q: What's the most interesting thing you've learned about wine throughout the years and your experience in the industry?
A: The most interesting thing I've learned is that you're constantly learning. Mother Nature has her cycles, but every season is different, and winemakers are constantly adapting and adjusting to the weather. Even Rob Davis, the winemaker Jordan who has been there for thirty-nine harvests, is always experimenting and trying to stay one step ahead of the weather and how the grapevines react to the elements. Wines, like the plants they come from, are living, breathing things and you have an idea of what they are going to do or become when they grow up. But often, they will surprise you and do the opposite, like a rebellious teen.
Q: Favorite memory when it comes to your journey to becoming a "wine maven" and where you are today?
A: Having dinner on a yacht in Paris on the River Seine with all the international importers for Champagne Salon Le Mesnil. I was there representing Wilson Daniels, their U.S. importer at the time, and was seated next to the director of Chateau Latour. Me, the girl who grew up with a pet raccoon named Cooter after the mechanic on The Dukes of Hazzard. After many incredible vintages of Salon, we enjoyed the 1990 Latour with our entrée. I couldn't help but think back to my days serving fried chicken and cans of Coors at Chicken Mary's in Pittsburg, Kansas. The Virginia Slims tagline was playing in my head, "You've come a long way, baby."
Q: What is your drink of choice? Or wine of choice?
A: Cocktail of choice is a Paloma from Mateo's in Healdsburg or a Dark and Stormy made by my husband. My desert island white wine would be a grand cru Champagne and my red would be a Gigondas. But I love a good rosé all year long and Jordan is usually my choice when I'm in the mood for cabernet sauvignon.
Q: What's your ideal setting to sip on a glass and what would you pair it with?
A: My ideal setting is my backyard patio, overlooking the Mayacamas Mountains. Pandora is streaming through the house; we're sipping a glass of rosé paired with one of my Thai salad recipes, watching the sunset and planning our next trip.
Q: What's a fun fact about yourself that we might not get from your book?
A: I have an Italian greyhound who comes to work with me at Jordan. He just made the new edition of the book, "Wine Dogs USA." We're very proud parents.