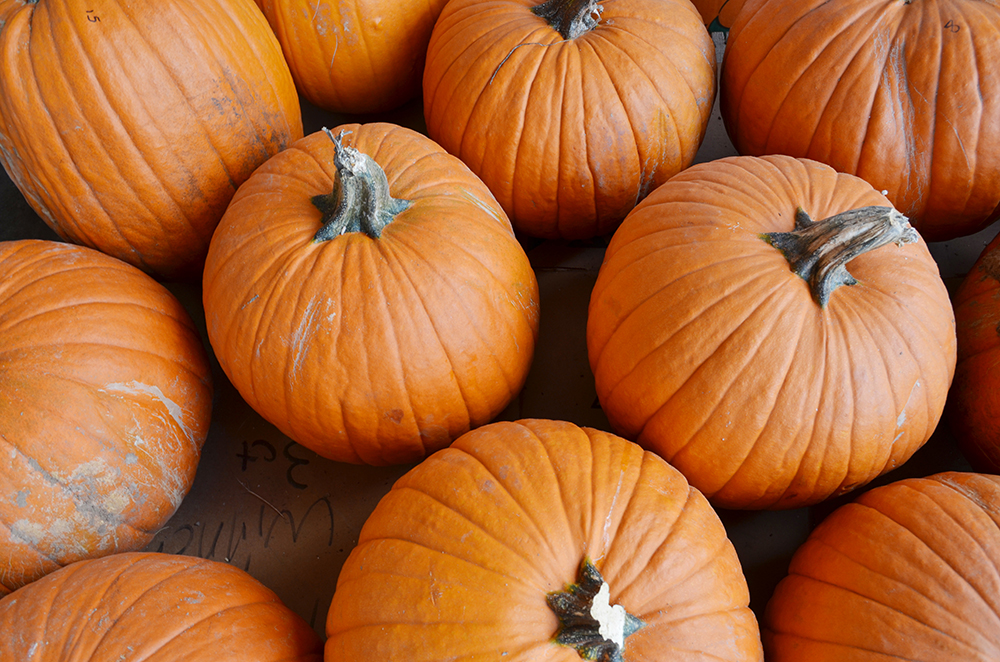 A Guide to Picking the Perfect Pumpkin
With so many varieties, selecting the ideal gourd can be a tedious task.
With the crisp air of fall comes the abundance of pumpkins at area farmers markets. But when looking beyond the usual aesthetics for carving purposes, many shoppers may find themselves in a conundrum.
Chad Julka, farm coordinator with the Dallas Farmers Market and program director for GROW It Local, offered a few suggestions for picking the perfect pumpkin for pies, breads, candies, and any other adventurous recipe you may have in mind for holiday meals.
Preferences range with customers' wants and needs, but Julka suggested avoiding pumpkins with bruises, blemishes, or soft spots. A brightly colored shell, green stem, and firm shell indicate a freshly picked pumpkin.
"Because the inside is well protected, a pumpkin doesn't have to be shiny," Julka said. "As pumpkins mature off the vine, they become dull but also sweeter."
Long-called pumpkins, these fruits are part of the cucurbitaceae family, which includes more than seven hundred species of plants, including gourds and squashes, Julka explained.
Although there are several varieties, for cooking purposes, Julka recommended five selections: butternut squash, for a sweet, nutty taste; cushaw, for a refined texture; New England Pie, for small selections; Cinderella, for a cultivated taste; and fairytale, for a fine-grained quality. The New England Pie and Fairytale pumpkins are best suited for baking pies, while Cinderella pumpkins are ideal for breads.
Julka says the most common questions customers have concerning pumpkins revolve around the shell. Mainly: Can you eat the skin?
"Depending on the variety […] you can, but many seem to be undesirable," he said.
Prior to preparing the fruit, Julka suggested storing it in a dark, dry area.
The Dallas Farmers Market has five vendors who sell a variety of pumpkins.
Although pumpkins start appearing at the market the first week of September, each vendor's production period varies. Lemley's Produce & Plants, Heddin Family Farms, and Kelley Produce sell pumpkins through October 31. Carlos Olivarez Produce offers the fall staple through November, with R. L. Graham continuing through December.
Pumpkins at the market are priced between $1 to $25, depending on the variety and size. Baking squashes range from $3 to $12. For more information on the Dallas Farmers Market, click here.