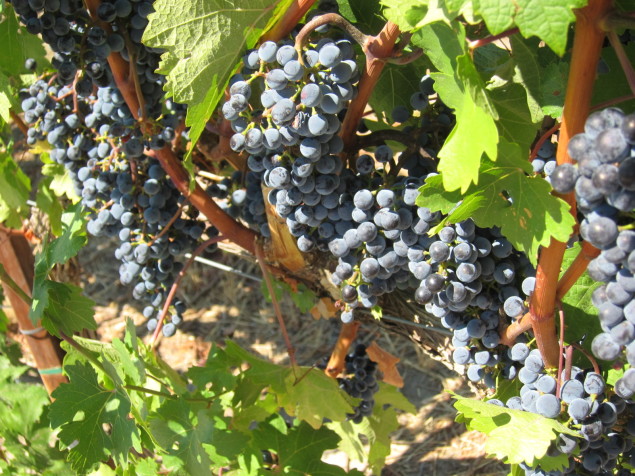 The thing about saying it's the end of summer in Texas is that it will still be hot for a month or more. But the great thing about the end of summer in Texas is that football has started and basketball isn't far off, meaning we can still barbecue and hang out poolside while watching a game. Here are a few cool cocktails and wines to carry you through from now until the holidays. A few selections were sent for editorial consideration.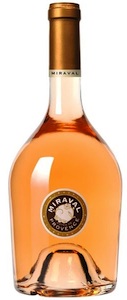 I think any time of year is perfect for a Rosé, but have had a few recently that were so light, soft, and easy that sipping them on a 100 degree day was simply perfect.
Most wine lovers and celebrity followers have heard the buzz about the Brad Pitt/Angelina Jolie Rosé from Côtes de Provence, Miraval. A blend of Cinsalt, Grenache, Syrah and Rolle from one of the most beloved parts of France for Rosé and made in partnership with the Perrin family known for their exquisite Château de Beaucastel Châteauneuf-du-Pape. Though a little bit pricey, since the best aspect of Provence Rose besides its approachable flavor profile is often its affordability, the light and lively wine is delicious, with layers of stone fruit, white flowers and tangerine, and the packaging is beautiful. Priced around $30 a bottle, available at Central Market, Veritas, and in a 1.5L bottle for $55 at Pogo's.

Notorious Pink is a 100% Grenache Rosé, also from the south of France from Domaine la Colombette. The winery utilizes low temperature fermentation and leaving juice on the lees, or yeasts, until bottling in order to create richness and texture in the light, fresh, and balanced wine. Layered with strawberry, mandarin and fresh floral notes, the delicate wine is an ideal go-to for sipping on its own or with light summer fare. It's priced at $20 and is just now becoming available in Texas, so keep an eye out for it at your favorite wine shop.
If you prefer your Rosé wines with bubbles, keep an eye out for Soter Sparkling Rose Brut from Willamette Valley, or as the winery calls it, Soter Pop. Made from their sustainable estate Pinot Noir and Chardonnay, the bubbly is filled with raspberry, cherry and wild strawberry, produced in the traditional method, aged a minimum of 3 years on the yeasts, hand-riddled and disgorged at their Yamhill-Carlton winery, and when available, it's only in very limited amounts. The winery produces less than 600 cases per year. They are sold out now, but this is a special sparkler you will want to keep an eye out for when it becomes available via their website.
Though some Chardonnay options can be a bit heavy during warm summer nights, some are ideal with structure and richness, melding with lively freshness, creating a harmonious wine. Sequoia Grove Chardonnay from Napa Valley fits the bill for a warm weather Chardonnay filled with bright acidity, clean citrus and apple flavors balanced with nutty almond, brioche, spice and honey. Suggested retail price is $28, but it can be purchased locally at Total Wine and More for around $22.

I you prefer a bit richer, more full-bodied Chardonnay, I tried a new one from Matchbook the other evening that can nicely carry over into the cooler months of the year. Matchbook Arsonist Chardonnay, created with the fun loving attitude of husband and wife team, John and Lane Giguiere, who with this wine celebrate the somewhat rebellious side of John and his youthful fascination with fire. The wine stands true to its name with bold, rich, lush flavors true to classic California Chardonnay like apple, pear, lemon and cream. Pair with anything from grilled white fish and chicken to creamy pasta or egg dishes. $22 available via their website.
Rhone-style white and red wines continue to be popular any time of year as they are ideal for pairing with food and usually have classic approachability. Mercer Estates in Washington State's Horse Heaven Hills AVA blends Grenache, Syrah and Mourvedre in their Mercer Reserve Ode to Brothers Red Blend for a classic Rhone-style wine that is elegant and fresh with good acidity, yet also juicy and hearty with supple tannin, helped along by 28 months of aging in French and American oak, giving the wine notes of smoke, earthiness with ripe red berries, cherries, and a slight hint of meaty bacon found in some Syrah wines. Interesting and delicious paired with grilled steaks and burgers with mushrooms. $42, available via their website.
Tempranillo can be big and robust or soft and supple. I had the latter over the weekend in a bottle of Hillcrest Vineyards Cadiz from Umpqua Valley, OR. Located about an hour south of Eugene, the winery has been known since its start in the 1960's for doing things a little bit out of the ordinary, planting upwards of 35 different varieties in their Oregon estate soils to see what worked best, creating wines filled with true terroir. This Tempranillo started a bit intense with bracing, ripe tannins, but after about 10 minutes the wine softened, filling the palate with juicy blackberry, purple wild flowers and earthy herbal notes with a touch of minerality. Light and elegant, great on its own or with food, just open it 1/2 hour before you drink it. $28 via their website.

Barbecue and Zinfandel go hand in hand as the luscious wine, filled with licorice, spice, and juicy red and black fruit, pairs perfectly with tailgates filled with grilled burgers, ribs, and smoky brisket. One of the best regions for robust Zinfandel to grow is Lodi, CA, known for their hot temperatures and old vines. Boneshaker Zinfandel, from the Hahn Family of Wines, is one of those wines that is slightly high in alcohol (15%,) yet has a balanced flavor profile of ripe blackberry, black plums and cherry cola with licorice and sweet spice creating a robust and luscious wine meant to be paired with food. $25, available at select HEB stores around Texas or via the Hahn website.
I am not usually a big fan of bottled pre-mixed cocktails, but I've had a few unusual selections lately that may be changing my mind a bit. Mionetto, best known for the fruity Prosecco, recently introduced their 'Il' Ugo!, a low-alcohol, sparkling, elderflower and wildflower cocktail filled with stone fruit, citrus, fresh herbs, and white flowers. Slightly sweet and refreshing, great for evenings on the patio or days by the pool. $11, available at Costco.
Also new to the market, Austin Cocktails recently hit the shelves at Pogo's and Spec's, with their six-times distilled vodka-based pre-mixed cocktails made of all-natural ingredients sourced from all over the world. Created by Texas natives, beverage entrepreneurs, and sisters, Jill Peterson Burns and Kelly Gasink have created their line of low calorie Austin Cocktails to be better: better tasting, with better ingredients and better for you, using fresh basil, mint, cucumber, juices, and organic agave, highlighting natural flavors and great taste. With 6 servings per 750ml bottle, each 4-ounce serving has around 100 calories and comes in flavors like Cucumber Vodka Mojito; Vodkarita with agave, lime, and orange; Tea Twister with vodka, lemon, agave, and tea grown in volcanic soils in Kenya; and Paradise Found with vodka, coconut water, basil, citrus, and agave. The cocktails retail for $15 a bottle and will be on the shelves at Goody-Goody this month as well.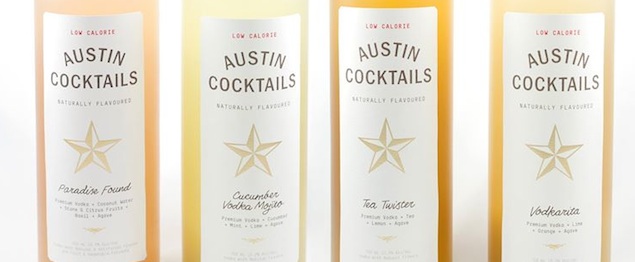 My go-to cocktail is usually a vodka soda, often with Tito's with a lot of lemon and lime. Flavored vodka can be a bit hit-or-miss for me, as some of them can be so unnatural and cloyingly sweet, mixed with their high alcohol. New Amsterdam Vodka does their flavored vodka selections right, with just the right amount of fresh fruit flavors mixed with their premium vodka. They recently introduced New Amsterdam Orange and New Amsterdam Pineapple, adding to their line of flavored New Amsterdam Coconut, Peach, Citron and Red Berry. Mixed with a squeeze of fresh lemon and lime and topped with club soda, this vodka is refreshing and light, perfect for enjoying any game day. $15, widely available at liquor stores throughout Dallas.
Get the SideDish Newsletter
Dallas' hottest dining news, recipes, and reviews served up fresh to your inbox each week.