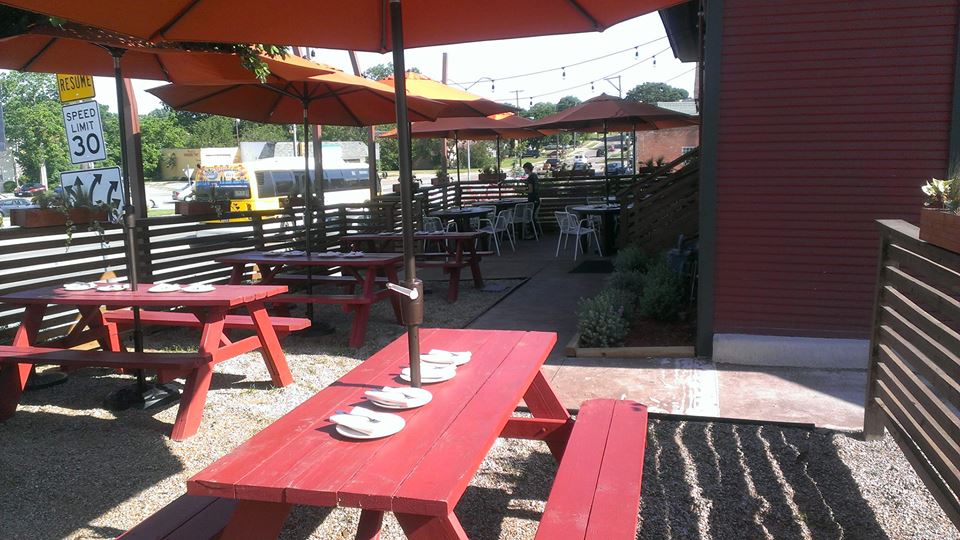 Outpost American Tavern in Oak Cliff is Closed
Outpost American Tavern in Oak Cliff has closed. Again.
Remember when CampO Modern Country Bistro was the epicenter of the Dallas modern food universe? The groovy spot was designed and owned by John Paul Valverde and Miguel Vicéns. Matt McCallister was in the kitchen making beef heart tartare before he left to start FT 33. Then sous chef Josh Black took a spin at execuchef. He was replaced by the oh-so-talented Michael Ehlert. Despite the talent and grooviness, the place shuttered in less than a year.
Valverde  and Vicéns reconcepted the space into Outpost American Tavern and opened in November 2012. Since November 2013, Outpost American Tavern has been under the operations and culinary direction of Christopher Zielke, Christopher Jeffers, and Chef Tim Byres. However, on June 1, Les Boys of Smoke, Foundry, Chicken Snatch Scratch, Bolsa, and Bolsa Mercado are returning the restaurant to its previous management.
Outpost American Tavern is closed, but the owners are negotiating with a new owner. Stay tuned for future episodes of As 1115 N. Beckley Avenue Turns.
In This Post