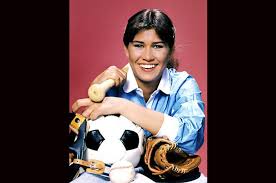 A lot of restaurants are devoted to local farmers and food producers. They feel it is a effective path to building a loyal food community. I agree. I also think that line of thinking should apply to local media. We sit at computers on our days off and keep up with what is going on around us and it chaps our sasses to find local news in national newspapers. Lest you chefs and restaurateurs forget, posting your news on a blog is free publicity for you or your restaurant. How about you share the love?
At the center of my brief tirade is John "Look at Me" Tesar. Today, I ran across this article in the Wall Street Journal in which Tesar reveals his plans to open a  "meatery," a steak restaurant with a strong feminine side and a real chef. (Not girly like Ed Bailey's garish joints.) Think tomboy chic but more Jo Polniaczek (Facts of Life) than Rihanna.
Tesar's interview revealed he's into  "untethered veal," game, and "other under appreciated meats". Like what, I don't know. Wolf? Bear? Warthog? Where will he open this den of braised beasts? My sources point to a location at the corner of Mockingbird and Central. Clue: zip code gone.
Update: Tesar just graced me with a text: "The restaurant will be called Knife. It will be in old Central 214 space." One wonders what cuisine void Fork will fill. Or maybe a string of casual Spoon Bar and Restaurants called Teaspoon.
Get the SideDish Newsletter
Dallas' hottest dining news, recipes, and reviews served up fresh to your inbox each week.