As predicted, leasing demand continued to increase throughout the second quarter of 2021. The optimism created by the broad availability of the COVID-19 vaccines, coupled with the decrease in the number of COVID-19 cases, led to a strong uptick in leasing activity across most submarkets.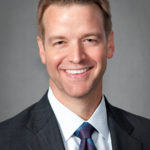 Interestingly, the level of deal activity in the suburban submarkets has outpaced activity in the urban core (primarily downtown and Uptown) by a ratio of roughly two to one. This is mostly because Dallas-Fort Worth's suburban markets are dominated by small and medium-sized businesses, which have been in transaction mode since the beginning of the year.
On the contrary, the urban core comprises primarily larger corporate tenants with a national or global office presence. Thus, those companies have taken more of a slower, one-size-fits-all type of approach to their return to the office and/or focus on their office space needs. One key takeaway from the second quarter is that even moving into June, a month with slower demand, leasing activity remained robust, easily on par with June 2019 levels.
Some good news on the statistics front–absorption ended the second quarter positive for the first time in four quarters with 804,951 square feet absorbed, led by Class A's just under 700,000 square feet of positive absorption. While a large portion of this was attributed to Charles Schwab taking occupancy of over one million square feet in its new Westlake campus, the numbers across the rest of DFW's submarkets trended in a positive direction when compared to the previous four quarters.
In fact, by removing JC Penney's bankruptcy-driven move-out of its 1.2 million-square-foot campus in Plano during the first quarter, absorption across all classes would be slightly down, and Class A absorption would be over 600,000 square feet positive. As companies began to occupy space, they leased pre-pandemic and fewer companies allowed their leases to expire without renewal or relocation; absorption figures started to normalize. As the market heads into the second half of 2021, expect to see absorption numbers continue to trend positively as the aforementioned uptick in leasing activity results in tenants occupying more space.
In looking at the vacancy and rental rate figures for the second quarter, overall vacancy increased slightly, up 30-basis points to 19.3 percent, while rental rates increased yet again, ending the quarter at $29.44, with Class A rates outpacing Class B rates by over $10.00 per square foot.
The increase in rental rates may at first seem counterintuitive when considering the amount of negative absorption seen over the past year. Two factors are contributing to this increase. First, landlords, especially concerning Class A properties, have mostly held their rates steady through the pandemic. Secondly, as more Class A space and new developments come available, that space skews the rental rate numbers higher, as rental rates function the weighted average of the quoted rates attributed to available space. Expect rental rates to continue to hold steady and vacancies to gradually decline, especially heading into 2022.
Another area that has picked up precipitously has been investment sales. The amount of office buildings currently on the market or coming to the market is up 150 percent year-over-year. Investors who have been waiting on the sidelines are now taking advantage of both the improved activity levels and the national consensus that the DFW area will be one of the biggest winners coming out of the pandemic. Stream Realty Partners predicts by the end of this year, the total volume of office property sales will far outpace numbers observed in 2020.
As we continue through the summer and head into the second half of 2021, Stream expects leasing activity to continue to be robust. We anticipate many larger companies returning to the office following Labor Day weekend, increasing larger deal activity in the urban core and certain suburban submarkets such as Upper Tollway and Las Colinas. In addition to this increase in market activity, expect to see a continued trend of all sizes of corporate relocations into the DFW metropolitan area. This combination should result in the office market returning to pre-pandemic levels by 2022.
J.J. Leonard is the managing director and partner for Stream Realty's Dallas office division.
Get the D CEO Real Estate Newsletter
Get weekly updates on breaking commercial real estate news and relevant industry reports.