Decades ago, when Robert K. Greenleaf proffered his theory that great leaders are seen as servants first, he may not have realized how popular the concept of servant leadership would become, as well as how misunderstood and misused it could be.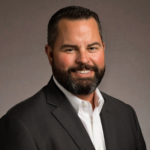 Servants and leaders are usually at opposite ends of the food chain, so the idea of a leader being a servant or a servant being a leader is a little confusing. If we think of servitude as lowly, involuntary, or demeaning, how can a leader be a servant? And how can a servant be a leader?
The answer is simpler than it seems – service comes first.
Servant leadership begins with the inherent desire to help others, not to advance personal goals of power, acclaim, or rewards. As applied to business, employees and associates who are shown that they're valued, supported, and encouraged are more likely to think and act in the same terms of service to others. They feel necessary, important, and motivated to contribute and grow as part of the organization.
Talley Riggins CEO Doug Talley and I recently had a workshop with our leadership team to discuss trends, mentorship, COVID, lean management, and other topics. A consultant we had hired to help us scale up and manage our growth advised us that it was good to see if the leadership team members were on board with Talley Riggins' core values and to find out what the concept of servant leadership means to them. It was important that these values registered with the team as the firm continues to grow.
When we asked what servant leadership meant to them, we received the following answers:
Lead by example
Serve others
Be a giver
Put others first
Develop others
Be willing to do yourself what you ask of others
We thought their answers conveyed a good understanding of what we want our company culture to be. You give service from the heart, and you live it through your actions.
So how do you demonstrate and encourage servant leadership? It's a daily practice to listen without judgment; to acknowledge and appreciate others' points of view, be aware, be willing to give a helping hand; celebrate the growth of others, and be good stewards of relationships and opportunities, and resources. Over time, servant leadership becomes a way of life, not just for your employees and your business but also for your families, friends, and the greater community.
Servant leadership can transform your organization, but it starts from the top down. If you're willing to do whatever you'd ask someone else to do, if you listen and encourage collaboration, personal growth, and professional development, you already know that service is helping people become better versions of themselves.
Get the D CEO Real Estate Newsletter
Get weekly updates on breaking commercial real estate news and relevant industry reports.