The COVID pandemic has certainly upended a multitude of things concerning healthcare. As a healthcare builder, this has created a lot of curiosity in my sphere about the effects and the future of healthcare construction.
But before we can even think about the construction of healthcare facilities, other questions need to be answered, specifically: what does the future of healthcare delivery look like from a system's perspective? What will the new needs be, and how might they impact the facilities that will be built?
Beyond that, what evolving or adaptive functionalities will be required, and how will those influence design? So, I appreciate the two of you sitting down with me to talk through these as we brainstorm on the future of healthcare delivery in our post-pandemic lives and how these changes might translate to design and construction.
Skiles Group Chief Operating Officer Keyan Zandy sat down with Methodist Health System President Pamela Stoyanoff and GUIDE Architecture principal Mark Criswell to further the discussion.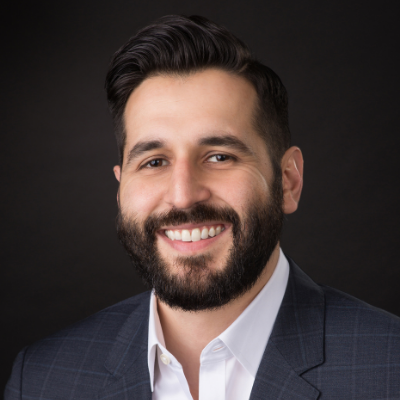 ZANDY: I think a good place to start is with you, Pam. As they relate to the future of healthcare facilities, what would you say are the greatest "lessons learned" from your seat, and what do you think the biggest changes will be as a result?
STOYANOFF: So many things changed, practically overnight—and many of these changes have actually been very good for healthcare, so my hope is that we retain them. We learned that our buildings are not as "pandemic proof" as we would like. So, as we begin new construction, we are working on ways to improve airflow, enable quick segregation of patients who have a communicable disease, and help staff better maneuver access and use of PPE. With respect to PPE, prior to the pandemic, we were on a "just-in-time" basis for products such as gloves, gowns, face masks. We have now worked up to a 90-day inventory of these supplies and will not drop below those levels again. As for ventilators, we never ran out, but we were close. We've created an inventory of those as well. We are evaluating other similar equipment to ensure that we always have some backups.
In addition, reimbursement models have changed to allow for virtual visits to be paid the same as in-person visits. Although the payors may not want that to continue, we sure hope it will. Telehealth has enabled us to offer more ways for patients to seek care, especially those who are home-bound. Before the pandemic, less than 1 percent of our PCP and specialist visits were virtual. At the height of the pandemic, we were at 80 percent. It's settled now to 15 percent, which I also expect to continue for the long-term.
My last example would be around communication. At one point in time during the pandemic, we had 50 percent of our non-patient-facing staff working from home; prior to the pandemic, we had less than 5 percent. We had to learn how to communicate differently, assess productivity differently, and so on. This will continue on a more permanent basis as well.
ZANDY: And Mark, over the past 6 to 8 months or so, what are you noticing as you've been meeting with clients and collaborating for problem-solving and future-proofing in design? What trends are emerging?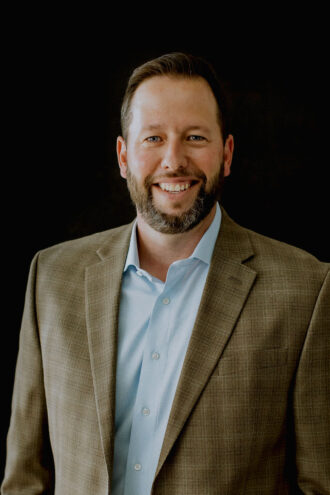 CRISWELL: One thing we're seeing is that there will be a lot of growth in or around ancillary and outpatient markets, which will expand with the goal of keeping people out of hospitals. One of the biggest manifestations of this is what Pam mentioned about the increased demand for telehealth services. This was immediate, and systems were really not prepared. Going forward, I think we will need to incorporate infrastructure improvements inside of these facilities to better support expanding telehealth demands and associated technology needs around providing secure and reliable telehealth.
STOYANOFF: Some level of telehealth is here to stay. It's not going to be as prevalent as some might think or wish but, as I mentioned earlier, we are now at 15 percent of our office visits for telehealth vs. 1 percent pre-COVID—that's still a big increase, so we need to better figure out how to provide telehealth in the future. For example, does each provider consider each visit equally and go from an in-person visit at 10 a.m. to a telehealth visit at 10:15? Or do we have certain physicians who will only provide telemedicine? Will we need to create a virtual clinic for these? What technologies do we need to invest in to ensure we're efficient? There are a lot of questions like these that we'll need to answer as we continue to evolve this service.
CRISWELL: Besides telehealth, this theme of better social distancing to slow or reduce people's exposure to others is showing up in other ways. For example, several of our healthcare clients have realized that there are positive alternatives to triaging and treating patients, both elective and non-elective, in a variety of acuity settings. This also relates to the functionality of waiting rooms. These have been responsively modified on the fly, and I think we will see them more formally and strategically redesigned. For example, creating smaller sub-waiting areas and new entry/exit points to route patients and reduce physical touchpoints for the spread of infection. Intelligent product and furniture solutions from our vendor partners will play a role here, too.
ZANDY: If fewer people are coming into healthcare facilities, it sounds like there will be some underutilized real estate. Does this create an opportunity or a problem?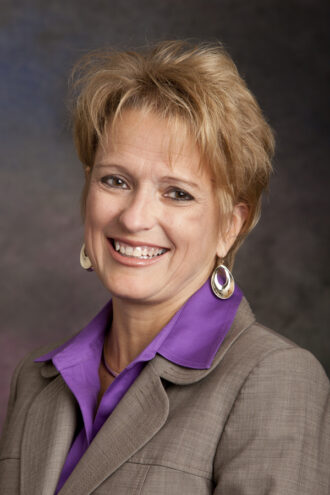 STOYANOFF: So many of our employees are now working from home—for example, our entire Central Business Office, including leadership, now works from home. So, we have definitely realized that we have some space availability, and we have to decide whether to repurpose that or let it go since it happens to be in an off-campus building we lease. But, prior to the pandemic, we were short on space, particularly inside the hospitals. We still have needs for things like program development and providing additional services, so I'm not concerned about having an over-abundance of space that I can't use. From an MOB perspective, we really haven't noticed much of a change—again, although telehealth is here to stay, it still requires the same number of staff to organize and run those visits, and they are still coming into the office to do so.
CRISWELL: Along these lines of reallocating or repurposing space, I really feel like we will see the industry turning towards smaller projects and renovation projects over greenfield builds or expansions, at least in the short term. Also, the pandemic has driven home how necessary it is to be flexible. I predict we will see many systems start to make changes to the traditional hospital setup so they can shift, shrink, and expand spaces caseload shifts occur.
STOYANOFF: We definitely want to grow—and, frankly, we want to grow aggressively. So that would include everything from de novo hospitals to ASCs to additional physician offices—everything is on the table. But I will say that any new hospital we build is likely to be much smaller than those in previous years. New primary care physician offices are also likely to be smaller, probably for just two or three physicians, max. However, the need for new offices that can house multi-specialty practice for outreach efforts are going to become more common. And I agree about needing as much flexibility as possible, so that means more universal rooms, pandemic-ready systems, and so forth.
ZANDY: Mark, beyond creating adaptive spaces, what kinds of infrastructure changes would a "pandemic ready" space require?
CRISWELL: For one thing, it would require MEP improvements to the hospital's existing systems. These would need to be more elaborate, robust systems to offer the kind of flexibility we're talking about, for example, to exhaust or segregate a whole wing of rooms or an entire unit, instead of a few rooms per unit. Our MEP partners will have to be at the forefront of these advancements, helping to develop these kinds of systems and working with us to get those systems approved by local and state agencies.
ZANDY: Also, to get those systems approved through AHJs, these changes would also bring challenges with state and regulatory matters. I could see how some code changes might emerge from things like shared ductwork.
STOYANOFF: We just opened a new hospital last November, in Midlothian, Texas. When the pandemic began, we immediately checked to see what we would need to do to make the hospital "pandemic ready," and we definitely ended up incorporating additional infrastructure. It was expensive, but we happily paid for that because having the whole hospital ready, from an air circulation perspective, provides the kind of flexibility we absolutely must have should this ever occur again.
ZANDY: We've talked about making changes to existing facilities and expanding the use of telehealth to reduce the volume of patients inside buildings. But what do we think we will see as a new or increased need for patients as we get on the other side of COVID?
STOYANOFF: That's a great question, but I'm not sure. As COVID volumes have risen during this past year, we have seen declines in other patient admissions, like those for surgeries, physician office clinic visits, and especially emergency department visits. I imagine much of that will come back—in fact; we are seeing a sharp increase in surgical volumes in March—however, I'm not sure it will all come back. Emergency department visits are down 15 percent year over year. Hopefully, the pandemic has forced some new habits insofar as folks aren't going to the emergency room for minor ailments that could either wait and be cured at home or be seen in an alternative setting, like an urgent care facility. To some extent, I hope that's the case, as it will help to "unclog" EDs for the future and enable them to care for the sickest patients, which is what they should be doing.
CRISWELL: As for me, I think we will see an increased need for behavioral and mental health services for several reasons but primarily because people will be dealing with the lingering effects of and issues stemming from the pandemic and the associated economic impacts. These exacerbated stressors include job losses, illness, deaths in families, and the added strain on parents and kids from the school closures. These impacts will be recognized, both in the private and public healthcare markets, for years to come.
ZANDY: The Centers for Disease Control published data a few months back that showed at least 40 percent of Americans were dealing with mental health or substance abuse issues related to the pandemic. I think telehealth could have a big impact here because of the ability to treat these patients remotely. It's great that these services will become more available and accessible to people who need them.
STOYANOFF: I do believe we are headed for a mental health crisis. Once the pandemic is over, the "adrenaline rush" that especially those in healthcare have had for the past year will cease.  We will need to figure out our "new normal" and what that means for our staff. I worry a bit about that.
Keyan Zandy is the chief operating officer of Skiles Group. 
Get the D CEO Real Estate Newsletter
Get weekly updates on breaking commercial real estate news and relevant industry reports.