This past year has been excellent for IPOs, but 2020 seems to be even better for Special Purpose Acquisition Companies (SPACs). According to spacresearch.com, about 210 SPACs have debuted on major exchanges this year, collectively raising more than $72.5 billion–with little to no sign of slowing.
A SPAC—otherwise known as a blank check company—is essentially a publicly traded firm with no operations, no assets (other than substantial cash), and a singular business goal: to buy another company. A SPAC is usually created by investors or sponsors with solid expertise in a specific industry or sector. They use funds raised to acquire an existing, privately held company and then take it public.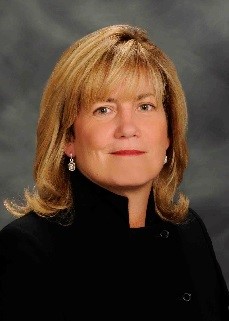 These are becoming increasingly popular in commercial real estate. For example, CBRE submitted a filing to the SEC in early November to create CBRE Acquisition Holdings Inc., a SPAC, to raise $400 million. Many SPACs formed by real estate companies, like the one worth $300 million that global New York-based developer Tishman Speyer created, have focused on PropTech companies.
PropTech, or property technology, includes a range of technologies and startups that help individuals and companies research, buy, sell, and manage real estate. CBRE's filing references "accelerated digitalization of, and data proliferation within, the real estate industry" as the lead in its list of criteria it will consider for potential acquisitions. This past summer, a Los Angeles-based SPAC called PropTech Acquisition Corp. acquired Porch, an online real estate and home services marketplace. The deal valued Porch.com at $523 million.
Equity Group Investments Founder and Chairman Sam Zell, an early leader of REITs in the United States, is now launching a SPAC to target the industrial sector, focusing on technology-enabled solutions. Criteria for an acquisition target include an attractive risk-adjusted return, potential attractive free cash flow, proven track record, strong competitive position, and a strong management team.
While SPACs were previously regarded as out-of-the-box thinking, they are now more mainstream. Once considered mechanisms for fraud and market manipulation, SPACs adhere to additional SEC requirements, including filing a traditional registration statement before an IPO. SPACs gained even more legitimacy in the mid-2010s with the involvement of mutual funds, investment banks, entrepreneurs, and celebrities like Richard Branson, Bill Ackerman, and Michael Jordan.
The COVID-19 pandemic has also been a factor in why SPACs are gaining in popularity. SPACs generally fare better in times of stock market uncertainty due to the way they work. Also, the SPAC boom is fast-tracking because traditional and lengthy IPO roadshows have significantly been reduced.
There are many other compelling explanations to participate in a SPAC. While business owners lose some control when taking on private equity, a SPAC allows a business owner to keep a sizeable stake in the company. Traditional IPOs are pricey to implement, while SPACs usually fund most of the costs. There's security in the liquidity through cash raised, and SPACs can generally be completed in two to three months. Lastly, SPACs offer higher valuation opportunities since public companies trade at higher multiples than private companies.
Presuming the markets hold up and the economy improves, the supply of SPACs currently seeking acquisitions suggests that 2021 will be at least as strong as 2020. SPACs are fundamentally safe, with the biggest downside being potential investors' boredom if a SPAC doesn't find a company to bring to market. In the end, I favor boring over losing money.
Commercial real estate entrepreneur Diane Butler is president of Dallas-based Butler Advisers.
Get the D CEO Real Estate Newsletter
Get weekly updates on breaking commercial real estate news and relevant industry reports.