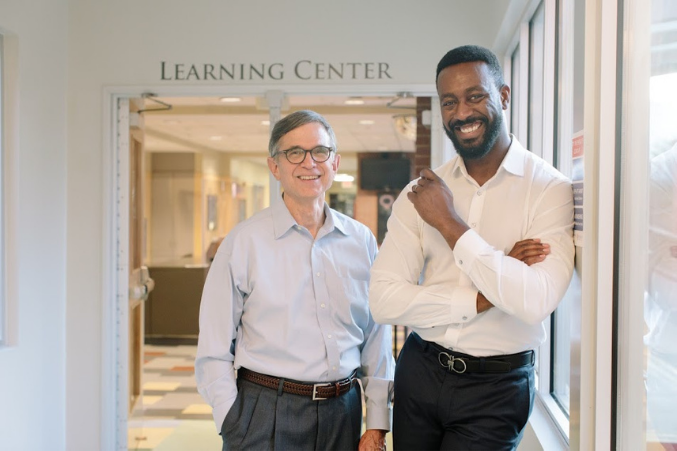 Conversation With: Building Solutions' CEO Bill Keslar and Senior Vice President and COO Dennis Palmer
The real estate investment firm is celebrating its 30th anniversary by launching a social justice campaign for Dallas-Fort Worth schools. Here's why.
Bill Keslar and Dennis Palmer, the CEO and COO of Dallas-based Building Solutions, a strategic technical advising company that provides facility condition and efficiency assessments, struggled to decide how best to celebrate its 30-year milestone.
Keslar and Palmer, who together have worked on improving the infrastructures of more than 1,000 schools across 38 states, felt as though the events of 2020 highlighted some key discrepancies in public education.
The duo felt strongly about helping schools navigate the COVID-19 pandemic and felt as though they could help close some of the education gaps the pandemic has caused. They also knew that they could help address racism in schools and the second education gap that exists for children of color.
After some thought, they decided that addressing these issues from a facilities standpoint seemed like the perfect way to celebrate the big milestone. They recently announced a year-long commitment to help identify and foster improvements in schools across DFW.
"We're not just trying to patch up the problem, but really look at it systematically."
"We're not just trying to patch up the problem, but really look at it systematically," Palmer told D CEO.
Research shows that a school facility's conditions and qualities can positively or negatively affect not only a student's well-being but also their overall academic achievement. The COVID-19 pandemic highlights unhealthy school buildings for underserved students, only widening the achievement gap for these students. With the school shutdowns due to the pandemic, students will experience learning loss, likely the greatest among low-income, Black, and Hispanic students, along with higher dropout rates. When things return to normal, these effects might cause long-term harm to vulnerable students.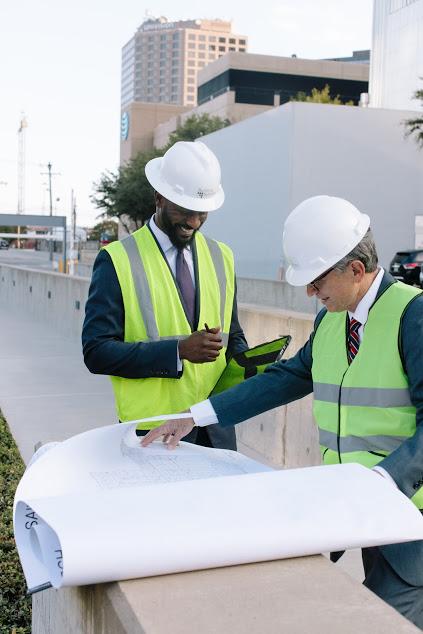 The "Building Solutions for Brighter Futures" campaign includes the company's initial commitment of donating 3,000 hours to 30 different schools in the North Texas area. To kick-off, the campaign, an allocation of that time will be used for facility assessments of public, charter, and private schools to identify critical deficiencies in facilities and operating practices that impact health and learning.  Building Solutions will also work to create an advocacy committee with fundraising and policy goals to help Dallas-Fort Worth schools make the necessary improvements identified by the assessments long after the campaign ends.
They hope the initiative will provide the schools with a holistic understanding of just how vital facilities can be in education and hope to inspire some of their competitors to help out in similar ways.
D CEO talked with Keslar and Palmer about what inspired the initiative and what they hope comes from it.
D CEO: How did the idea for this initiative come about?
KESLAR: "Dennis and I together have very enthusiastically developed a practice serving education institutions across the country. We are both concerned about an issue that we don't necessarily face day-to-day in our school practice, but we know it exists down the road. On our 30th anniversary, when that industry has done so much for us and our company, we felt that we should address the inequity that is demonstrated to exist in many school systems throughout the country. And we thought that with the knowledge and the expertise that we've developed over the past 30 years, we could initiate some action that would enable professionals in our general industry group of architecture, engineering, and construction, to develop some energy around helping to close some of those gaps."
D CEO: What will the initiative look like?
KESLAR: "The program, in particular, involves three parts. One is just raw volunteer time doing the kinds of things that we do as a company, which has to do with creating sound plans or correcting flaws in facilities and improving learning environments. We're planning to volunteer 3,000 hours. Secondly,—we want to have some conversations. Some may be pretty difficult conversations, particularly around how race and socioeconomic status impact the ability of youngsters to have the best possible education and the learning gaps in facilities. And the third thing that we want to do is resolve some of these gaps. We want to mentor people who might find facilities management to be a satisfying profession."
PALMER: "We plan on creating an advocacy committee of people who may have skills that are outside of ours. Of course, personally, there are things that Bill and I believe in, but we also want to be careful about staying in our lane as a company and not outreaching too much. That's why when we took on this campaign, we looked at what we already do and determined how we can do more.
D CEO: How has COVID-19 impacted some of the deficiencies or inequities already present in schools?
KESLAR: "There is a greater impact on people in lower socio-economic groups. People who, when they're at home, often don't have digital access or the ability to use learning programs and virtual learning options. There is a disproportionate impact. From a facilities standpoint, you find that schools where their maintenance has not been as well-funded, or the facilities' operators have not had the resources or the know-how to take care of the facilities properly are more likely to be subjected to a spread in the virus."
D CEO: Dallas voters recently passed a new bond package to improve school infrastructure across Dallas ISD. How does this fit into the company's initiative?
KESLAR: "I think it might present a tremendous opportunity. We're still trying to determine what's needed and how we might approach Dallas ISD to coordinate. We know that we have a set of skills and services we are willing to contribute that has all to do with facilities improvement, but we began planning this months ago, long before the bond issue was passed."
D CEO: What are the long-term goals of the initiative?
PALMER: "We plan to provide each school with a report on our findings and the metrics they can understand, with information about what some of the key issues were. We know that at the end of this year, we're not going to solve the issue, so we hope that this will help us become even better stewards of facilities and operations in the future. We hope to continue to use that knowledge and apply it to schools that weren't a part of the program. We also wanted to inspire our employees. When social injustices are happening, many other companies feel they need to get out there with a quick statement. With the way we do things in our company, we felt like we wanted to really commit to something. So, this is our commitment."
Building Solutions is currently creating its advocacy committee and is open to collaborating with any interested parties.