Homebuilders do not often adopt healthy homes because of the high cost associated. But Brent Jackson, founder and president of Dallas-based Oaxaca Interests, believes customers are willing to endure the price tag for their health. This is why the Sylvan Thirty developer has teamed up with award-winning architects Lake Flato to bring a new cutting-edge residential community to West Dallas with sustainability at the forefront of design.
Called Haciendas, the creative partnership is building 80 high-design homes—35 in the neighborhood behind the Belmont Hotel and 45 near Trinity Groves.
The homes are built with a focus on fully functional rooms (no more unused, unnecessary areas), wellness (ultraviolet-light air purifying systems, fresh air exchange, and elimination of potentially toxic materials), and seamless indoor/outdoor living (each home has a private outdoor courtyard and plenty of green space, so residents aren't on top of neighbors).
But it wasn't COVID-19 that triggered the new development, Jackson continued. Oaxaca researches and develops every type of asset class, from offices to industrial to retail to multifamily, but found that the demand for single-family home development was lacking.
"It became apparent that there was a real need for a special type of home, and there were a bunch of vacant lots that were almost begging for us to build something on them," Jackson told D CEO. "So, we rolled our sleeves and asked ourselves, how do we take what Oaxaca does and apply it to this asset class?"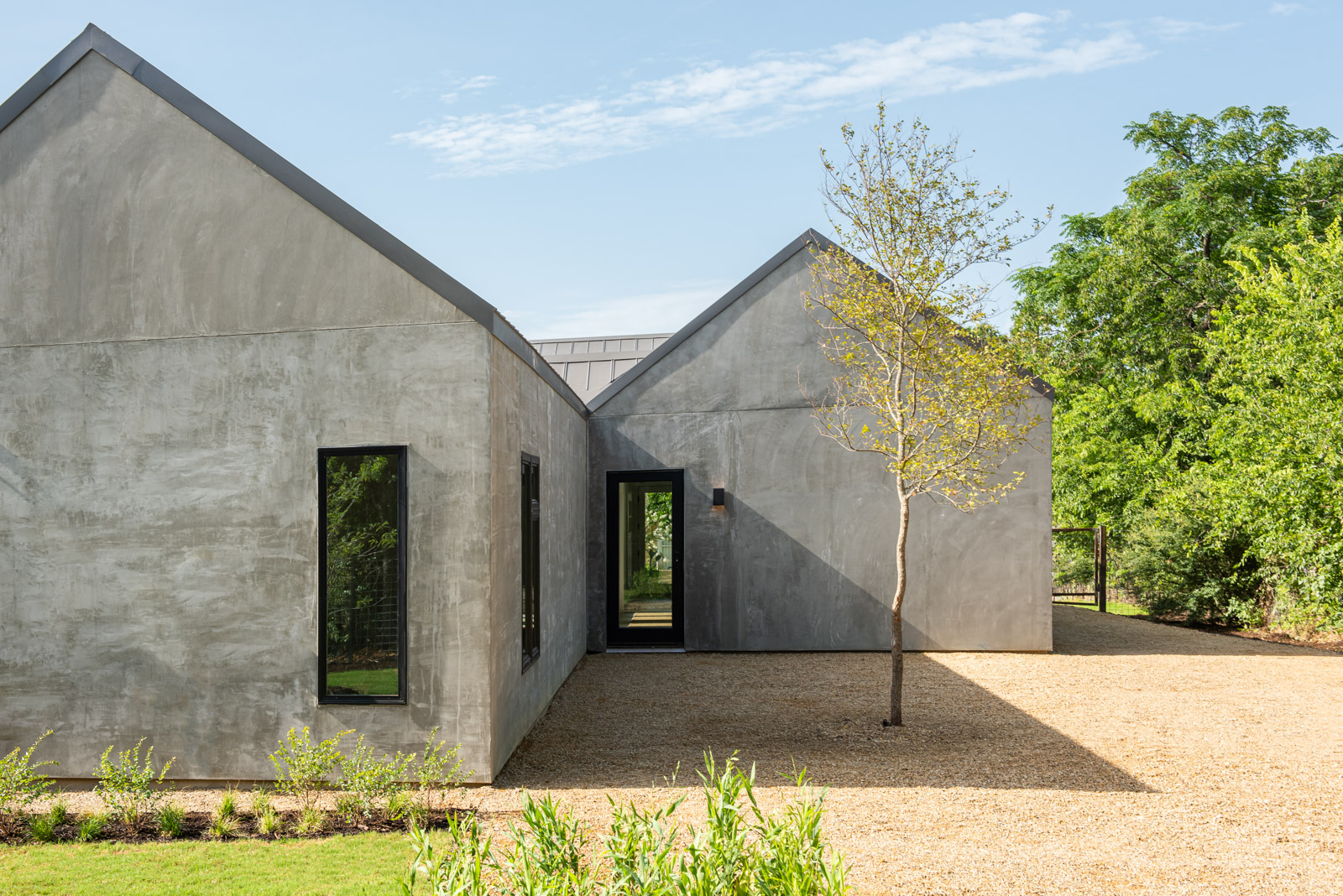 Oaxaca, Lake Flato, and Dallas-based landscape architects Hocker Design Group delivered its first four homes on North Edgefield Avenue in July. Dallas' Kathryn Nelson Design did the interiors.
Instead of developing an entire neighborhood from scratch, the first 35 homes will scatter throughout existing areas, filling in empty lots between already developed houses from past years. That's called urban infilling, said Lake Flato architect Grace Boudewyns. "We were trying to minimize the building's footprint and maximize the living space by incorporating more outdoor space in the design," she told D CEO.
To maximize the space, the homes have a low density, with residences ranging from 1,500 to 1,850 square feet on lots as large as 7,500 square feet complete with private courtyards a staple of traditional hacienda-style houses, explained Jackson. Often, builders create 2,200 square foot homes on 3,000 square foot lot—a much denser product, he added. But Las Haciendas breaks the standard home space models, and each room in the house maximizes functionality for the space it has. You won't feel like you're in a less than 2,000 square foot home, said Jackson.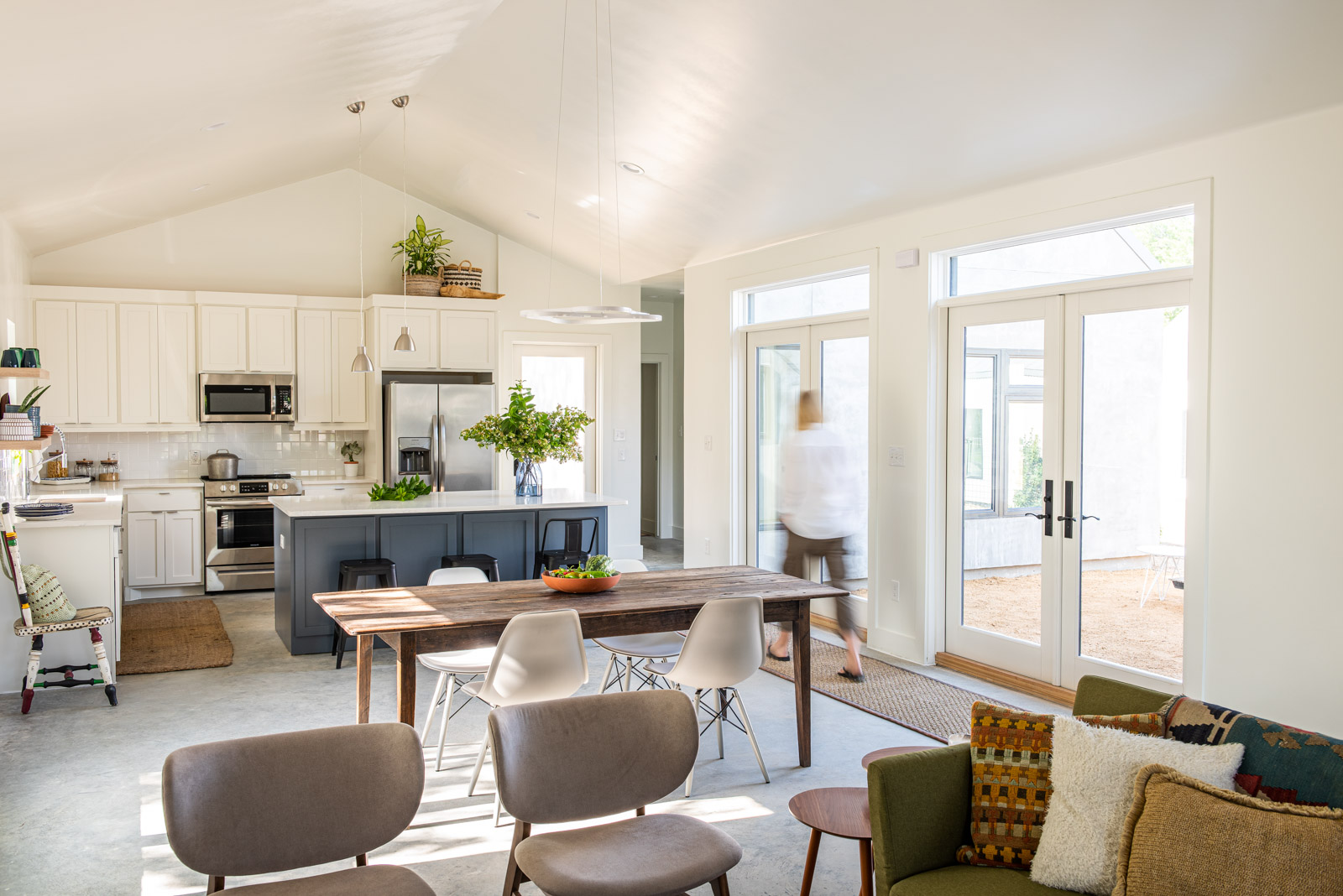 "Some of that has to do with the efficiency of a layout and there being a 360-functionality, so you are using the space for what it was meant to be used for," Jackson said. "With more and more people spending more time at home, they're saying, 'we don't need this extra space.'"
And, he added, more people realize the role outdoor space plays into mental health. "Where science and psychology start to converge on the mental well-being of us as a whole, access to outdoor space is increasingly more important," he continued.
According to the Global Wellness Institute, wellness-centered real estate was a $134 billion industry in 2017, growing by 6.4 percent annually since 2015. It is projected to reach $197 billion by 2022.
The outdoor landscape is "functional but also beautiful, simple yet sophisticated," said Jackson. Each home will have its own courtyard, stitching all the residences together into one borrowed vista, said David Hocker, founder of Hocker Design Group. Complete with green screens, the fences around the house will have evergreen and flower vines growing on them to maintain privacy, he added.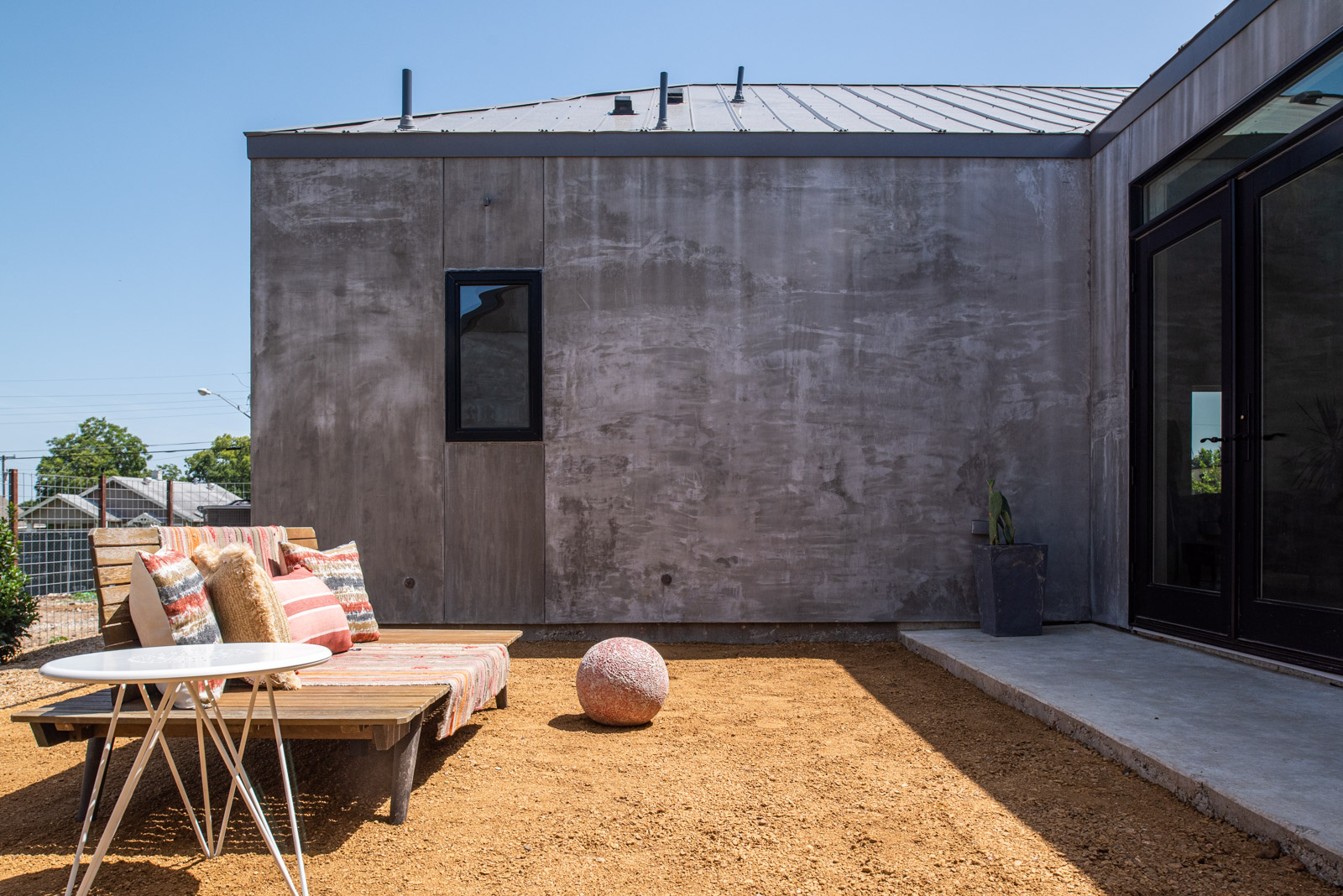 Reflecting on the Japanese tradition, the outdoor design is a mixture of roughness and simplicity. Materials include decomposed granite and mill-finished seal, leaving a lot of porosity to the site. "The project distills the design elements down to their basic simplicity while still maintaining that honesty with the material selection. Nothing is gilded," he said.
Though summer months in Dallas are brutal, these homes still fit the Dallas buyer, said Hocker. Each space can be reinterpreted, he said, and buyers have the choice to reinvent the simple space however they want.
"People have a misperception of what indoor/outdoor means, because if they're provided that opportunity, they will take that outdoor experience, whether they're doing it consciously or unconsciously," he said.
Though its' too early to tell the trends these homes will have post-COVID-19, Oaxaca says Dallas residents are eager to see what's next in real estate.
"We have lots of open space, and I think communities around Dallas have spoken and said, 'We want to see this improve.'"
Jonathan Rosen and Jordan Dickie of Compass Real Estate are marketing the houses. The starting list price is $550,000.
Get the D CEO Real Estate Newsletter
Get weekly updates on breaking commercial real estate news and relevant industry reports.