What do you do?
If you're in the Dallas bubble, you'll get a lot of "I'm in finance," "I'm a lawyer," and "I'm in real estate." Or my personal favorite, "I'm an entrepreneur" –whatever that means.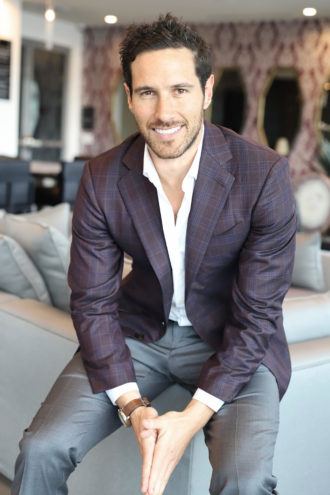 For a lot of us, we never know what we want to do. A recent Gallup survey found that more than 70 percent of Americans hate their jobs. Yet, we don't stop to read between the lines during our most formative years and ask ourselves what are our natural strengths and weaknesses before we decide what we're doing.
Like many, I went off to college without a clue. For me, it was The University of Texas. I played it safe. I took courses I thought I would get the best grades in, and, like many millennials, I made sure to do whatever I needed to make my resume stand out.
Of course, by my senior year, I still had no clue. I thought I was smart, and, of course, I wanted to make money. So, like so many before me, I decided on law school.
I somehow got into UT Law, one of the most coveted law schools in the country. And I somehow landed a job at a large international law firm where I had visions of one day being a rainmaker in a corner office, spending my time entertaining clients.
Unfortunately, I quickly learned that the next four years of my life would seem more like extensions of law school and less like what you see on TV. Playing it safe led to pure misery and, to my disbelief, most of my peers (and even partners at the firm) seemed to dislike what they did, but were afraid of change.
Ironically, it was practicing law, where I learned about commercial real estate.
While working on a real estate legal matter, I learned that the upside in real estate was much more substantial. It was also much more exciting and, frankly, cool. The real estate players I represented were putting deals together and building equity. They seemed to have more hair, less stress and made more money than the lawyers slaving away for them were.
But why?
I started meeting with various developers, brokers, and investors, getting an idea of what it is they do.
One day a well-known successful broker and developer told me he had planned on going to medical school but that a career aptitude test led him to real estate instead. Even though I don't think this guy would have gotten into a medical school, it made for a good story, and he had a valid point: "Don't go against the grain."
Cater to your natural strengths and success will follow.
I never went with the grain. I did everything I could to play it safe.
While law school was very interesting, I disliked the reading, the hours of studying in isolation, and the comparing of IQs.
The red flags were there. Law firm life wasn't better. Every day seemed like a homework assignment, and constant billable hour pressure only led to more billable hours the following year with more isolation.
After taking a career aptitude test myself, I got confirmation of what I instinctively already knew. I was an extrovert who needed to be in a more entrepreneurial role, well suited for real estate.
I spoke with groups from various areas of the industry before I finally jumped ship into the multifamily investment world with a fantastic team of professionals. Negotiating deals between buyers and sellers from across the country and overseas, being on the go, evaluating opportunities, and making deals happen–this was a natural fit for me.
In my first year in real estate, I was able to make more than my best year as an attorney and, more importantly, I was happy.
Before we decide on our career paths, we should be taking a closer look at what our natural strengths and weaknesses are.
If you were like me, ask yourself what you would be better suited for and do it. It's never too late to change course, and commercial real estate offers several opportunities for those willing to put in the work and make it happen.
Jack Stone is a director at Greysteel.
Get the D CEO Real Estate Newsletter
Get weekly updates on breaking commercial real estate news and relevant industry reports.