CRE Opinion: The Big Power of Small Retail Concepts
Salons, cycle studios, dental offices, and dry cleaners show just how healthy the DFW retail market is.
While much of the news about today's retail market involves challenges and setbacks, the fact is that the retail market today in DFW is stronger than it has been in decades.
One reason for that strength can be found in DFW's phenomenal population growth, which topped the nation with more than 146,000 new residents from July 2016 to July 2017.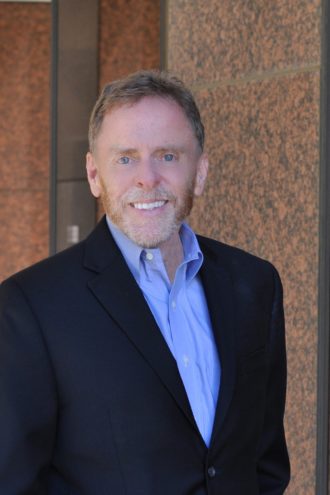 That total means something like 400 people a day are moving into our metro, and each new resident builds on the base of demand for retail uses that are largely internet-resistant, like dining, food, services, entertainment, fitness, health, and beauty.
One example of this can be found in a small concept that Weitzman handles tenant representation for in DFW.
Supercuts is a well-known no-appointment family salon, offering quality haircuts at affordable prices. Each location is fairly small, at around 1,200 square feet. But the aggregate success of those salons has created a retail powerhouse with more than 2,600 locations across the country. And that strength is part of parent company's Regis Corporation, an New York Stock Exchange firm with nearly 9,000 locations.
That major national footprint is proof that, no matter how small individual stores might be, concepts like Supercuts reflect what is going right for retail in today's market.
When you read news about new retailers, it's often about hot new restaurants and out-of-town concepts establishing locations here. They make news because they meet the 'out of the ordinary' definition of what is newsworthy.
But the real newsmakers, when you really want to understand why our retail market is healthy, are the familiar small-format tenants like Supercuts, and the nail salons, the cycle studios, the dental offices, the dry cleaners and all of the other concepts that exist to serve the communities they are located in.
These community-oriented concepts are vitally important to our retail centers; they not only create tenancy, they create customer loyalty and shopper traffic that benefits all of the other co-tenants nearby.
They offer convenient services the community needs, create quality jobs and overall provide positive contributions to their local economies.
Here in DFW, we've represented the hair salon on 20 locations in markets like Rockwall, Frisco, Forney, Grand Prairie, Fort Worth, and other communities that enjoy strong residential density.
Multiply this expansion by the many successful service concepts expanding today and you can understand why, even in the face of news about big closings like Toys "R" Us, we feel strongly positive about the future health of our retail market in the Metroplex.
Ian Pierce is Vice President of Communications at Weitzman.