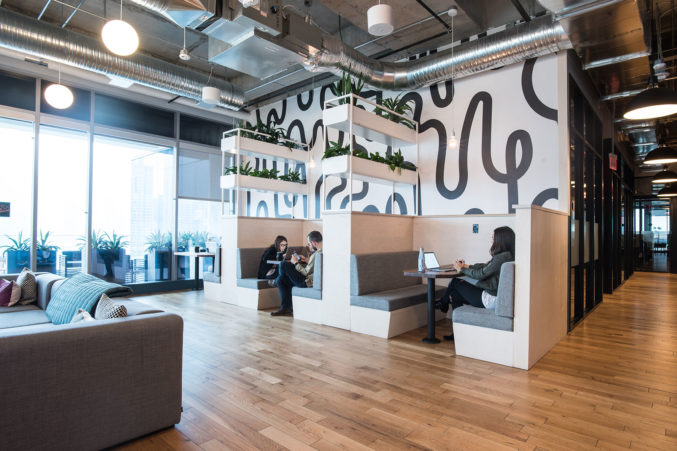 CRE Opinion: Is Co-Working a Fad Or an Evolution?
We are in the middle of the co-working industry both racing to scale up and tweaking the model based on customer preferences and business model economics.
Depending on your vantage point, you probably think of co-working either as executive suites 2.0 or a workplace revolution. What started out as a way to lease difficult properties in tougher locations has certainly moved into the mainstream pretty quickly. Why?
Several factors have propelled co-working growth, including:
Growth in contingent workers and freelancers
Emergence of the sharing economy
Technology
Changing business priorities, including attracting/retaining talent and lease flexibility
Project work demanding "just in time" space
Most people believe that co-working members are independent contractors and solo entrepreneurs. While it mainly started this way, you might be surprised to learn that more than half of the space in co-working locations today is comprised of companies—not solo entrepreneurs. Generally, people also believe that the majority of co-working is set up as open plan (desks or benching), whereas in reality, the majority of co-working space is closed offices.
The folks who believe it is more of a fad and the next reincarnation of executive suites generally think the next slowdown will send all the independent contractors back to Starbucks or their home offices. On the other end of the spectrum, are those that believe the majority of workplaces in the future will all be in a co-working spot.
Well, we are clearly in the middle of the co-working industry both racing to scale up and tweaking the model based on customer preferences and business model economics. There has been a lot of money raised to fund the co-working operators, most notably WeWork, but also including Spaces (Regus), NeueHouse, Knotel, and Industrious. They are often competing for different customer segments from millennials to high-end professionals. There are different economic models from co-working operators just signing long-term leases with landlords, to joint venturing with landlords, to purely fee-managed co-working arrangements. Co-working operators are even getting in the development business by building very large buildings where it is the anchor tenant. Whenever an industry is in rapid growth and discovery, ultimately there is likely to be fallout and consolidation determining winners and losers. In addition to straight competition and supply/demand forcing this, any future economic slowdown will also exert pressure on these companies. A slowdown can reveal issues with the business model of "lease long term" and then sign short-term memberships with customers.
So, is co-working a fad or an evolution? Our conclusion is that co-working is filling a need for lease flexibility, "just in time" space, and community. We believe that it will continue to grow as an option for corporate real estate users to combine with their corporate space. Corporate space still fulfills another need for companies to promote their own culture and community. Landlords are also learning about customer needs and figuring out options on how to provide them with both long-term space and flexible space, as well as community within the building.  Net, net it feels a little like the Wild West right now. We are definitely going to settle the west, we just don't know exactly what it will look like when all the dust settles!
Michael Dardick is chief executive officer or Granite Properties.