CRE Opinion: No Substitute for Experience
Technology has always had a disruptive impact on the retail industry and been a catalyst for major transformations.
From the beginning of commerce, business has always been channeled through ports, whether it was waterways, railways, highways, or airports. Major markets have always developed around these portals and retailers have constantly evolved accordingly. The fundamental difference today is that these portals are on our desk and in our pockets enabling us to access the markets 24/7. Technology and greater access, whether automobiles, refrigerators, televisions, credit cards, or computers, has always had a disruptive impact on the retail industry and been the catalyst to major transformations. Just think how general store proprietors felt when all of a sudden, their customers could essentially snap their fingers and the Pony Express would show up with their order in less than six months.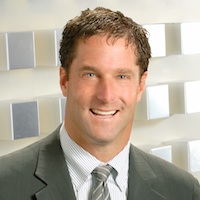 Competition makes us better and drives not only peak performance, but innovation. Challenges and opportunities are always tied together. Never has there been a greater impact on the retail market than the internet and mobile phones and never has there been greater reward for meeting the challenge. The key to success has always been adapting responsively as the consumer evolves, delivering both a value proposition and compelling experience that creates relationships that go beyond the exchange of goods.
Consumers are far more inclined to purchase a product after attending an event or similar activation. Retailers and shopping centers are utilizing experiential retail to reinvent themselves and stay relevant to their customers. While experiential retail takes many different forms, the common thread is that it allows customers to spend their time engaging with, rather than merely consuming a product. Anchors of the future are going to be those that are adapting the best, have solid omnichannel platforms and are delivering the most compelling experiences. Great retailers will continue to be the most powerful anchors of retail projects, however they must continue to evolve to remain great.
Retailers must meet their customers how, where and when they want to be met, which means they must have omnichannel digital and physical platforms to accomplish such. At the same time, consumers expect a consistent experience across all channels. E-commerce is enabling more in-store floor space for the interaction, so that the exchange of services, rather than goods, and the experience become the primary reasons why people decide to show up at brick-and-mortar locations to shop. In turn, stores are incorporating an integrated approach to physical stores and online portals to create a 360-degree shopping experience, from pick-up zones to the integration of interactive kiosks and apps that make purchasing more convenient. In fact, The Retail Connection is actively working with Amazon, to create in-store, brick-and-mortar experiences, as they recognize that stores offer customer engagement that feels more familiar than any digital channel can provide.
By creating great customer experiences with quality offerings, physical and online channels complement one another to produce well-rounded purchasing systems that not only create sales, but leave long-lasting, positive impressions on customers. Innovative utilization of physical stores underscores consumer engagement across all channels and creates a positive experience that will go further than any other form of transaction.
Steven A. Lieberman is the Co-Founder, CEO, and Co-Chairman of the Board of Directors of The Retail Connection.