As D CEO's Real Estate Annual went to press in mid-November, the North Texas industrial market was trending toward another record year for absorption. Vacancy rates continue to hover just above 6 percent, near historic lows. That could change as new construction deliveries come online in the coming months—but not much, as demand is doing a good job of keeping up with supply. To get more details on what to expect in 2017, we turned to six industrial market experts: Tony Creme, senior vice president of Hillwood Properties; Terry Darrow, managing director of JLL; Trey Fricke, managing principal of Lee & Associates; Cannon Green, managing director at Stream Realty Partners; Jeremiah Quarles, CEO at DeSoto Economic Development Corp.; and Jeff Thornton, senior vice president of Duke Realty.
How would you describe industrial leasing activity across North Texas in 2016?
Tony Creme:
It has been
outstanding—better than expected, but only because this run has been going for so long. Everyone has been bracing for the worst and hoping for the best, and the best has continued through this year. We're seeing demand from e-commerce growth. We're also seeing demand from new companies coming in that don't have a presence in the market, trying to respond to the growth in the region. When I moved here in 1994, there were 3.5 million people in North Texas. It's now at 7 million, and by 2040, in about 25 years, it's projected to grow another 50 percent to 11 million people. So, companies want both the central location DFW provides, as well as access to the existing population.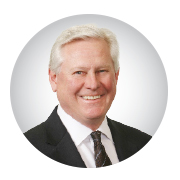 Terry Darrow: Activity in 2016 was almost exactly what we expected. The pot is at a low boil, meaning we're absorbing as much as we're building right now. Demand is coming from a broad range of industries—food and beverage, clothing, electronic goods, e-commerce users like Amazon and Walmart. Even with e-commerce growth, brick-and-mortar stores are doing well, especially high-end stores and low-end stores.
Trey Fricke: From my perspective, leasing was much better than expected in 2016. Activity continues to flow at a solid pace for a diverse range of size requirements. As mentioned, we're seeing both expansions from existing DFW businesses and organic growth from companies who did not previously have a presence in North Texas.
Cannon Green: It's interesting, when you look at the population of DFW, we have 95 square feet of industrial space for every person, and we have about 350 people moving in to DFW every day. Our trajectory may flatten out, but I think we're still going to have good growth for the next two years. We've seen demand from new manufacturers, from corporate headquarters that have a substantial industrial component to them, and e-commerce users. The diversified economy and the growing population have created a perfect storm. 
Jeremiah Quarles: Overall, the trend in our area has been steady, as expected. Leasing activity in the South Dallas hub absorbed nearly 2 million square feet during the third quarter—tops among the nine industrial submarkets in Dallas-Fort Worth. In DeSoto, we saw NFI Industries lease up 1.1 million square feet during the summer, due to them taking on a large account with Lowes Home Appliance. They outgrew their previous location that they leased just a year prior in a neighboring city.
Jeff Thornton: Tenant demand remains very strong; leasing activity in 2016 has been record-setting. It seemed that 2015 was going to be tough to beat, given we absorbed 19 million square feet of industrial space during the year. By comparison, we have already absorbed 18 million square feet of industrial space through the first three quarters of 2016, and the fourth quarter looks good. There's an even mix of demand from large, midsize, and small users—1 million square feet down to a half-million square feet and all the way down to 100,000 square feet. We're seeing a lot of incremental growth from existing users, too.
What's the most interesting trend you're seeing in industrial development or leasing?
Creme: One of the most interesting things I'm seeing is the redevelopment of other property types. In Great Southwest, for example, vacancy dipped below 4 percent. It got so tight, that things like Festival Marketplace Mall was redeveloped into 1.3 million square feet of industrial space, and Great Southwest Golf Course in Grand Prairie made way for Dallas 360 Global Logistics Park. As much land as we have here in North Texas, developers have opted to find infill locations instead of pursuing projects on the fringes. Another trend speaks to the health of the market—we've had 24 consecutive quarters—six years of positive
net absorption.
Darrow: We're seeing buildings get built with higher clear heights and different layouts and a lot of trailer storage. Everyone wants secured trailer storage and secure parking, and the cost can get prohibitive in some cases. It's also interesting that cap rates have continued to be compressed. So people are able to make good leases at reasonable rates, even though construction costs are up.
Green: E-commerce companies have more sophisticated materials handling systems, and use cubic footage more than typical users. Another interesting trend is activity on the fringes, especially the northwest area of the region and the southeast. We did a big deal for Farmers Brothers in Northlake near Texas Motor Speedway.
Quarles: In DeSoto's case, there has been serious traction with international companies looking to invest and expand their operations to North Texas. With that comes a nice balance of white-collar jobs, along with skilled manufacturing, and that raises the bar in average salary and wage per hour in our community. Projects range from food and pharmaceutical lab testing to drive-based automation.
Thornton: Early in this development cycle, we saw a trend by developers to build large bulk industrial buildings for the most part. Given the focus on the larger projects, developers then changed focus and started building smaller to midsized projects. Given the strong leasing activity in the market, projects of all sizes have been successfully leasing-up. When you have absorption of 19 million square feet, it cures a lot of ills.
What submarkets are seeing the most activity, and are there any "sleeper" areas that are emerging?
Creme: We're seeing a lot of activity in Alliance and South Dallas, primarily due to the availability of land, which is becoming so hard to find in the core of the market. As far as emerging markets, I think South Fort Worth is going to become a big player in the future. I think we're going to see more developers start showing up there and building more product.
Darrow: South Dallas is the most active, because of the availability of land, but that's getting constrained, in terms of finding sites that have infrastructure and are developable. Most every parcel has got some hair on it, as we call it. Land prices are going up, but people are continuing to buy. South Arlington is another area that's booming, and there's always demand by DFW Airport. Anything you can build there is getting leased. Looking ahead, I think McKinney is going to heat up. Getting to Chicago from there is just as easy as coming from Interstate 35. And the city of Frisco just bought acreage at 380 and Preston Road. [An industrial user] who needs to be there might have to serve
those houses.
Fricke: Based on overall size, the South Dallas market and the Interstate 20 corridor are seeing the greatest demand, and a lot of that is manufacturing-related right now. When looking at total requirements, the DFW Airport and Northwest DFW submarkets continue to lead the pack.
From my perspective, demand is almost perfectly in line with development, in all markets and all sizes.

Trey Fricke, Lee & Associates
Green: From a velocity standpoint, DFW Airport and Great Southwest are strong, as they're right in the middle of the region. The bigger deals—the huge, 1 million-square-foot users, are going to the fringes. What's really nice about the last two or three years is that we're seeing activity in all size increments. The average deal size is getting bigger, but activity is widespread throughout all size ranges.
Quarles: In DeSoto, we offer ease of traffic, with far less gridlock that may be found in other submarkets, and we're strategically situated along four major thoroughfares: Interstates 35E, 20, and 45, along with U.S. Route 67.
Thornton: Along with North Fort Worth and South Dallas, Northeast Dallas has seen strong absorption this year. Typically, DFW Airport is right up there with North Fort Worth, but due to the lack of available land, there hasn't been a lot of development.
Overall, how is demand matching up with supply throughout the region?
Tony Creme: It's an interesting dynamic in that our year-to-date absorption was about 19 million square feet at the end of the third quarter, but under construction was about 22 million square feet. Year to date, we've delivered 15 million square feet, but there's still 22 million square feet under construction. We're leading the nation in the construction of industrial space. And even with all of that, vacancy at the end of the third quarter was 6.1 percent, down from 6.7 percent last year.
Darrow: It's lining up pretty well. Space is getting absorbed, and there's not a lot of overhang. Lenders have helped us keep a lid on construction. They are watching us and keeping us in check, which is good. There's still a good deal of construction going on, but new deals in the market will take care of that. We need to have some vacancy, whether it's 6 percent or 7 percent or 8 percent, to take care of existing people in the market and new users coming in. If we don't keep a healthy stock of vacant space on the shelves, we won't have anything to lease to people.
Fricke: From my perspective, demand is almost perfectly in line with development, in all markets and sizes. Northeast Dallas and Fort Worth continue to require a bit longer lease-up time, due to less tenant activity.
Green: In my view, demand is outpacing supply. I think it will slow on the fringe markets but remain steady on the interior infill markets. It's getting harder to get funding for new projects; capital is becoming a little more selective. At the same time, land prices are either getting priced out of industrial or simply not available. The market is on tract to deliver more than 20 million square feet, and I think we will absorb every bit of that. Since 2009, also known as the bottom of the Great Recession, we've absorbed 93 million square feet of industrial space, outpacing supply by a multiple of 1.4, with deliveries of 64 million square feet during the same period. As a result, I think we'll continue to see rental rates escalate, vacancy rates hold at historically low levels, and development starts to increase—where developers can find land at appropriate prices.
Quarles: Across the board and throughout the region, industrial demand is at an all-time high. It is evident in northern suburbs to cities to the southwest region of the metro. Everyone is continuing to pour more concrete for new construction. There are competitive advantages in North Texas for companies looking to expand their operations while possibly growing their margins, due to the overall consumer consumption of products.
Thornton: We are tracking 33 million square feet of speculative space that's either under construction or on the ground and ready for occupancy. About 75 percent of that space is available for lease. As I mentioned earlier, spaces of all sizes are seeing good activity.
What's the biggest challenge the DFW industrial market will face in 2017, and where do the greatest opportunities lie?
Creme: The challenge will be available land. Hence the conversation early about redevelopment in Great Southwest. Opportunities lie in some of the smaller infill locations, with e-commerce users moving into same-day, one-hour, and two-hour delivery. Getting to the center of the population is going to be key for them. Also, if you have a good land position for a big box, that is a good opportunity. At Hillwood, we're feeling good about 2017. We bought another 260 acres and have some spec under construction and have a couple of build-to-suits in the works. From a macro perspective, back in 2007, we were the fifth-largest market in the country at about 700 million square feet. Northern New Jersey was the fourth-largest, with DFW about 100 million square feet behind them. We've since surpassed them. This year, we're at 840 million square feet and they're at 809 million square feet. We've grown by an average of 15.5 million square feet per year—and that includes growing during the recession. We forced our way through that and built 140 million square feet. That shows how aggressive we've been in DFW and how we've been able to roll through everything and come out so strong.
It used to be that 100,000 square feet was a big deal in our market. Today, that's considered a small deal.

Terry Darrow, JLL
Darrow: Looking at challenges in 2017, my clients will kill me for saying this, but it's labor. Finding good labor work–that is going to be our biggest challenge, with a lot of new companies coming into the market. Things are happening to help. At the same time, the population continues to grow at a rapid rate. If we do anything close to what people are projecting, we'll be fine. We have a guy in our office who's spending 100 percent of his time on labor and demographic studies; that's how important it has become. In terms of opportunities, I think it's still going to be in big-box distribution. It used to be that 100,000 square feet was a big deal in our market. Today, that's considered a small deal. We've become used to seeing 400,000 to 600,000 and up to 1 million square feet or larger. It's great for Dallas, and great for the industrial market. The activity we've been seeing in DFW is amazing; that's why I'm not retired.
Fricke: In 2017, many national, regional, and local property owners and investors will be fully staffed to attempt to meet or exceed 2016 levels.  While I believe that 2017 will be a good, steady market, it will be difficult for all of the players to have the success they are looking for.
Green: I really like Northeast Tarrant County as a growth area. The reason I like that more than South Dallas is because homes are getting built there at a faster race, the amenity base is stronger, and the labor there is more plentiful to accommodate job growth. Our biggest challenge on the industrial side is going to be increasing land prices, which equates to higher rental rates. We're already well past historical highs on rental rates; I think that will become a challenge as rents just have to go up. We just don't know what the breaking point is. I think we're well positioned for a continued run. As much as people want to say "it has been too good for too long," the fundamentals are still strong. So far, the election hasn't had the impact on the macro market. The fact that the unpredictability of the election has passed could open up more growth.
Thornton: The fundamentals of the market continue to be strong, which is not a surprise, given such an extended run of strong net absorption. At this point, it will likely take an outside influence to disrupt demand or to even cause a hiccup. 
This article appears in D CEO's Real Estate Annual 2016 issue.
Get the D CEO Real Estate Newsletter
Get weekly updates on breaking commercial real estate news and relevant industry reports.