Southlake-based RobotLAB—a business that sells and integrates service robots for various industries such as education, hospitality, and restaurants—has launched a robot franchise program, a business model that gives franchisees the power to integrate its robots into businesses across the country.
The company's first franchisees are Dallas husband and wife Prashant and Ruchika Nagrath, who now hold exclusive franchising rights in the DFW region, which includes more than 120,000 businesses. As franchise partners, the couple is responsible for marketing, selling, installing, deploying, servicing, upselling, and repairing the company's robots.
The Nagraths are veterans in the franchising business. Under the umbrella of their company Requis Inc., RequisTech provides accounting, HR, payroll, digital marketing, and analytics services to franchise owners at more than 500 brand locations like Baskin Robbins, SuperCuts, and Days Inn. RequisSalon runs around 120 SuperCuts, SmartStyles, and CostCutters locations across seven states, and RequisHospitality runs a hotel in Sulphur, Louisiana, and is in the process of acquiring more properties.
Despite no venture capital funding for RobotLAB, led by CEO and Founder Elad Inbar, the company is growing quickly, on track to reach $20 million in revenue at the end of 2023. The revenue through the first two quarters of 2023 has already surpassed the entirety of last year. Within two years, Inbar is aiming to surpass the $100 million threshold.
RobotLAB boasts more than 40 robots across seven categories in its catalog: school, higher ed, restaurants, cleaning, delivery, hospitality, and assisted living.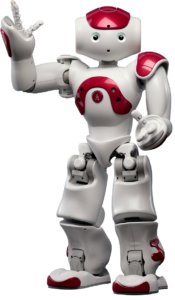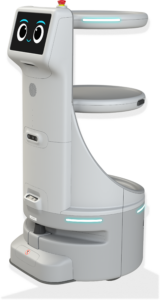 Once the program is fully built out by RobotLAB, franchisees located outside the North Texas region will establish their own satellite offices, and RobotLAB will assist them with hiring technicians and finding prospective clients. The target revenue goal for franchisees in their first year is $1 million per territory, increasing to $3 million over time.
According to Inbar, approximately 50 other franchise disclosure documents have been signed.
The Nagraths, who plan to self fund their investment as franchisees, say their goal in year one is to target the local corporate and government sectors. Over the next five years they plan to expand to all DFW sectors and form a sales and customer service team at their new RequisRobotics—or RobotLAB DFW. Prashant says they've already presented demos to some large organizations who have shown strong interest in the robots.
"The robots that we are offering will increase productivity amongst staff as they offload the most repetitive physical tasks," Prashant says. "Staff can spend more time with their customers and are generally more pleasant when they don't have to engage in mindless movement from point A to point B. The robots also provide more visibility and reliability on these repetitive tasks as they don't suffer from fatigue and we can track their paths through the companion apps."
RobotLAB currently employs 36 people across its three locations in Southlake, San Francisco, and Bogotá, Colombia, and moved its headquarters from California to DFW a year ago to provide clients with a more centralized location. Despite the relocation, the growing and widespread popularity of Inbar's robots necessitates more localized RobotLAB hubs that can quickly reach same-city customers.
"We can't answer the demand that we're getting from all over the country," Inbar says. "When someone from Wisconsin calls us we can't immediately be there, and this hinders our ability to grow and scale."
Enter the franchising program, whose debut partnership was born from a chance meeting between Inbar and Ruchika around five months ago at a panel on franchising at the University of Texas at Dallas. "Instantly, there was a mutual recognition of synergies between our respective strengths," Ruchika says.
Inbar's love of robotics dates back to his childhood when he'd program and solder robots. About 15 years ago, when the iPhone first made waves, Inbar saw the future intertwining mobile devices and robots. He quickly sold his former company and founded RobotLAB, which started by building education robots. RobotLAB's robots have walked, crawled, or rolled in virtually every type of school, business, or company. It's even sold a robot to Elon Musk's school for children: Ad Astra.
At a recent RobotLAB summit, D CEO was introduced to Pepper, a friendly humanoid who is the workhorse of RobotLAB's robot catalog. Pepper's wide range of skills include teaching students, guiding tours, playing minigames, and greeting guests—its responsibility the day of the summit. During lunch, two robots with multiple trays rolled around the room serving ahi tuna tacos and chicken pesto crostinis. The larger of the two displayed: "Excuse me. Coming through." across its touch screen and politely waited for patrons to move out of its path as they gawked in front of it with cameras open.
Inbar and his team are ready to launch its robots nationwide—but the CEO is not ready to pick his favorite. "It's like asking your parent, 'Who's their favorite child?,'" he says. "The NAO robot from the education side of our business is close to my heart because we've sold thousands and thousands of these robots over the years. Even as a prototype, this is the robot that hit the gong in my head. 'The market is ready. Robots are here.'"
RobotLAB previously manufactured its robots in house, but now focuses solely on their coding. RobotLAB now outsources production with manufacturing partners LG, Softbank Robotics, and Bear Robotics, which is based in Addison.
The coding is powerful and adaptable. For example, Pepper can recognize individual customers' faces and have personalized conversations with them. When RobotLAB deploys a robot in a restaurant the team creates a digital map for it. The robot can then respond to variables, such as tables being moved and connected, a customer in a wheelchair, a baby in a highchair, and more.
"My vision is to basically make RobotLAB the place that every owner comes to when they need a robot for their business, when they need to automate something, when employees don't show up," Inbar says. "We have the tools to help scale your business."
The Nagraths say they would be interested in expanding their franchise agreement outside of DFW in the future.
"I think we are at the cusp of the AI and robotics revolution," Ruchika says. "These technologies will enable humans to do much more meaningful tasks both physically and mentally. Human productivity is going to grow exponentially. This is something we have not seen in centuries. This is the dawn of the new era and we are excited to be able to contribute to it."
Get the D CEO Newsletter
Stay up to speed on DFW's fast-moving business community with weekly news reports, interviews, and insights.