For Anurag Jain, the co-founder and managing partner of early stage venture capital firm Perot Jain, the investment in Major League Cricket was a "head and heart decision." As a child growing up in India, where cricket is like a religion, Jain says, he dreamt of playing professionally. But after his father steered him toward engineering school, the dream faded.
Now, years later, Jain is reviving his passion, joining a $44 million funding round with Ross Perot Jr., Microsoft CEO Satya Nadella, and others to bring Major League Cricket in the United States. "Cricket has the fourth-largest media market in the world," Jain told D CEO. He hopes to tap into some of that market and expand it in DFW, renovating a stadium in Grand Prairie in March 2023 to house a new North Texas cricket team.
"Dallas is home for us," Jain says. The former independent baseball league stadium, home to the Grand Prairie Airhogs, will feature 20,000 seats. The renovation is led by North Texas firm HKS.
"To grow our already 20 million-viewer fanbase in the U.S., we will implement various channels of communicating with the public, finding the right quality of talent, and putting the right infrastructure in place," Jain says.
He plans to will set up more than 200 Major Cricket League academies across America—Texas cities include Houston, Austin, and Dallas—where school-aged children can learn the game. Other major cities ripe for professional cricket development include San Francisco, Los Angeles, New York, Washington, D.C., and Seattle, Jain says. He hopes to establish cricket as a big four (football, baseball, basketball, hockey) competitor.
"We will compete with baseball one day," he said. "I'd like to create the next wave of young kids playing a new sport. I'd like to make sure we do fabulously well from a business standpoint. And I'd like to make sure our national team, which is ranked around 20th in the world, is in the top 12, so we can play in the World Cup."
Solve.Care Launches Crypto-enabled Healthcare Product Marketplace
Dallas-based Solve.Care, the global healthcare blockchain technology company working to bridge gaps in healthcare access, has launched Care.Marketplace, the first marketplace selling household healthcare products that accepts crypto as payment.
Its first two devices are a wireless upper arm blood pressure monitor and a heart-rate monitor. Initially, Care.Marketplace will only accept the brand's SOLVE token as payment.
The company says the global remote patient monitoring devices market is expected to grow to $101.2 billion by 2028 at a growth rate of 18.2 percent.
"Through this development, we are hoping to promote the use of medical devices at home to ensure that individuals can monitor any irregularities and, if necessary, consult with a healthcare professional before any difficulties arise," Pradeep Goel, CEO of Solve.Care, says. "The launch of our marketplace coincides with the increasing normalization of crypto-payments and the global digitalization of numerous different sectors."
Envy Gaming Adds Eyewear Giant Oakley to its List of Sponsors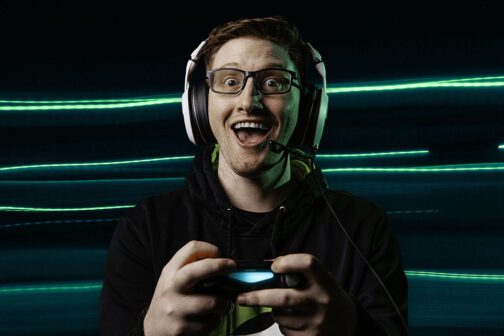 Sport eyewear company Oakley has signed its first esports partnership with Dallas-based Envy Gaming. The multi-year partnership allows Envy Gaming to outfit its team members with Oakley products, utilizing blue-light technology specifically designed for gaming. Oakley will also be a jersey sponsor.
"Oakley's commitment to creating positive change and disruption, and the innovative spirit they bring to their products and partnerships is a great fit for what we embody," said Adam Rymer, CEO at Envy Gaming. "As more and more athletes, celebrities, musicians, and entertainers turn to gaming as a pastime and competitive outlet, we see an endless runway of opportunities for our partnership."
Envy Gaming's new deal is the latest in a long line of 2022 developments that include purchasing Arlington's esports arena, partnering with Razer as its official gaming equipment provider, and working with *gameHERs to promote gaming inclusivity.
Delivery Solutions Expands Last-Mile Delivery Capabilities to the UK
Delivery Solutions, a Dallas-based third-party software provider for last-mile delivery and fulfillment will partner with Stuart, a European on-demand logistics platform. Both companies' capabilities will be deployed in restaurants, grocery stores, professional services companies, and retail shops for on-demand, same-day delivery.
"This partnership with Stuart is especially exciting for us, both of our brands are committed to providing successful same-day last-mile delivery services and exceeding customer expectations," Sam Glasman, director of partnerships at Delivery Solutions, said. "Most importantly, we are thrilled at the opportunity to expand our operations into the U.K. with further mainland European expansion planned for later this year."
Stuart is Delivery Solutions' first U.K. partner.
Get the D CEO Newsletter
Stay up to speed on DFW's fast-moving business community with weekly news reports, interviews, and insights.
Authors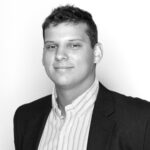 Ben Swanger is the managing editor for D CEO, the business title for D Magazine. Ben manages the Dallas 500, monthly…