Fort Worth-based Linear Labs recently closed its Series A funding to the tune of $17 million, bringing its total funding to $30 million. Led by THRC Investments and Folsom Point Equity, the new funding will heighten manufacturing quality, improve supply chain infrastructure and logistics, advance automation and robotics engineering, and allow for new hires.
As part of its advancements, Linear Labs is upstarting production on a new electric motor and intelligence drive system called HET Light. The EV marketplace is only growing with 125 million units expected to be in use throughout the globe by 2025.
The HET Light will offer two models: the HET Light 30 and HET Light 45 Series. Linear Labs' motor will produce twice the torque and a higher efficiency than its competitors, according to a release. The motor will allow vehicles to experience an extended range, a reduced weight, a volume space saving, and an elimination in gear reduction.
D CEO spoke with Linear Labs Founder and CEO Brad Hunstable about the new motor, the electrification boom, and Fort Worth becoming a tech hub. This conversation has been edited for clarity and brevity.
D CEO: What vehicles will the HET Light be installed in?
HUNSTABLE: "Volcon's two- and four-wheel, electric, off-road, and powersports vehicles will feature the HET Light. Outside of that, we have yet to announce any other public customers. The vehicles will range from small neighborhood vehicles, autonomous logistics vehicles, and utility vehicles, to recreational vehicles, light motorcycles, and mopeds, initially. We're also launching electrification systems for industrial applications, such as large fans, with the same platform. We will also support the defense industry that needs secure U.S. built motors."
D CEO: Why is electrification booming and how is Liner Labs strategically positioning itself to take advantage of the wave?
HUNSTABLE: "We are aggressively scaling our advanced manufacturing capacity and working with the largest global mobility original equipment manufacturers to scale quickly. Additionally, we sell a full electrification system with high-torque and high-efficiency motors and motor drives that are connected with sophisticated IOT intelligence, meaning higher efficiency for the system. Other companies only sell one piece of the equation, which is horrible for performance and efficiency."
D CEO: How is Fort Worth evolving as a tech hub and why this new round of funding will elevate your capabilities and the city's reputability?
HUNSTABLE: "Fort Worth is exploding as a major tech hub. From high tech companies such as Linear Labs, to AllianceTexas' Mobility and Innovation Zone, to Techstars increasing our investor base, and finally, with the nation's youngest big-city mayor, it's a perfect recipe for innovation and rapid growth. I believe we are becoming the home of mobility and energy 2.0."
The Rogers Healy Cos. Adds RHA Land and Lake
Rogers Healy, owner and CEO of The Rogers Healy Cos., has added Rogers Healy and Associates Land and Lake as the fifth company under his namesake residential real estate brand. The new vertical, which already has $50 million in the pipeline after one week, will focus on all things rural real estate throughout Texas.
"We've been selling rural land, ranches, farms, and lake houses for almost 16 years, but there's just been a growing need for a formalized company to do it with color and personality," Healy told D CEO. "This is going to be a different kind of fun for me. Showing properties that are substantial in the city is great, but showing them when you can have on boots and a fishing shirt is a little bit different."
RHA Land and Lake currently has eight employees, but by the end of 2022, Healy is expecting that number to reach between 75 and 100.
"We are trying to take over the market," Healy said. "We're expanding across Texas very slowly, very quietly, and only with one office. I take a lot of pride in [our growth]."
Envy Gaming Inks Peripheral Sponsorship With Razer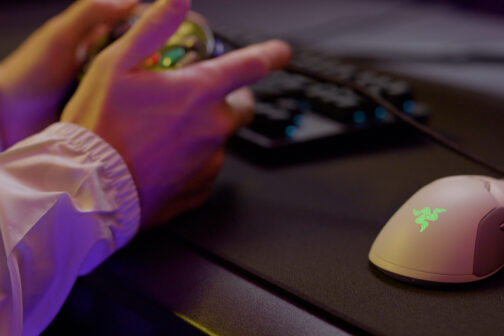 Envy Gaming put a wrapped up 2021 with the acquisition of OpTic Gaming and is kicked off 2022 by acquiring the rights to Arlington's Esports Stadium. Continuing its momentum, Envy Gaming agreed to a sponsorship with California-based gaming lifestyle brand Razer this week.
As part of the deal, Razer will supply Envy Gaming with headsets, keyboards, mice, and mouse mats, and give gaming chairs to the organization's talent, creators, and professional esports teams. Razer's branding and logos will also be incorporated on several of Envy's esports teams' jerseys.
D CEO talked with CEO Adam Rymer, who is paving the way for Envy. This conversation has been edited for clarity and brevity.
D CEO: Envy's past few months have included high-level mergers, acquisitions, and partnerships. How has Envy been able to attract so many deals and is this onslaught of headlines something you expected prior to assuming your position with Envy?
RYMER: "Our business is growing and diversifying—and that is one of the opportunities that attracted me to Envy and esports when I joined in 2020. Gaming is still an entertainment industry where you can test and innovate and find areas to excel. What you're seeing at Envy the last few months is a realization of how great this organization is and delivering on our vision for the future—from our content and brand partners, to our competitive teams at, or near, the top in every title we play, as well as getting our live events and stadium operations businesses back underway. And I'll add: we're just getting started. Expect to see a lot more from Envy Gaming in 2022."
D CEO: Why was Razer the right choice for Envy?
RYMER: "Razer's sponsorship with us represents their largest investment in North American esports to-date. For them, it is a major commitment to the highest levels of competition and the legions of fans that follow the top esports players and teams. Obviously, there is a brand fit for us in what Razer brings to the table—our creators, players, streamers, and staff are big fans of their products—but also the opportunity to iterate and provide R&D feedback on gaming peripherals of the future is huge. What you see with Razer, and many of our other partners like a Jack in the Box or Jack Link's, is a brand that finds in Envy the right partner with which they can go all in."
D CEO: Can you touch on the burgeoning esports market of North Texas and how Envy is leading the way in terms of growing the reach in DFW?
RYMER: "North Texas is a hotbed for gaming. There is a convergence of great technologies, the developer community, esports pros that choose to make North Texas their home base, big brands that are supporting the space, and fans who truly make a tightknit gaming community here in DFW and the surrounding areas. You see it when you attend any of our live events—a real sense that we're on the precipice of hugely popular cultural experiences. We're the only organization with true home teams—Dallas Fuel and OpTic Texas—here in DFW, so building that reach and awareness for all fans that Envy and our teams are the go-to for anyone interested in esports and gaming is extremely important to us."
Fitness Franchise Rumble Boxing Bringing Studios to North Texas
With post-pandemic recovery on the horizon for the entire fitness industry, New York City-based Rumble Boxing is expanding its franchise with six new studios in North Texas. Rumble, a studio that leads boxing-inspired group workouts, is currently conducting lease negotiations in Plano, Flower Mound, Southlake, Coppell, the Las Colinas area, and the Frisco area.
"Dallas has a thriving fitness industry, with strong consumer demand for boutique fitness and an appetite for a more specialized fitness experience," Rumble President Shaun Grove told D CEO. "It is the perfect market to expand Rumble and get people to experience Rumble."
Rumble, which was acquired by Xponential Fitness in March 2021, temporarily shuttered studios due to the pandemic and shifted to digital workouts like so many studios. But since the acquisition last year, the company has grown to operate 14 total franchise locations. Expansion discussions are also taking place in Denver, Nashville, San Francisco, and Miami.
North Texas-based Dillas Quesadillas Partners with Gala Capital Partners to Expedite Growth
Restaurant chain Dillas Quesadillas has received an investment from Gala Capital Partners—who also has investments in Mooyah Burgers, Fries & Shakes, CiCi's Pizza, Applebee's, Jack in The Box, Del Taco, and Famous Dave's—in hopes of taking the brand nationwide. With seven locations in North Texas and Louisiana currently, Dillas expects to add 18 locations prior to the end of 2023.
"We are thrilled to be partnering with a dynamic company like Gala Capital Partners," Kyle Gordon, owner and co-founder of Dillas Quesadillas, said. "As a smaller fast-casual brand prominently in the North Texas area, our long-term goal is to grow across the country, and with Gala's support, I know we can make it happen."
Get the D CEO Newsletter
Stay up to speed on DFW's fast-moving business community with weekly news reports, interviews, and insights.
Author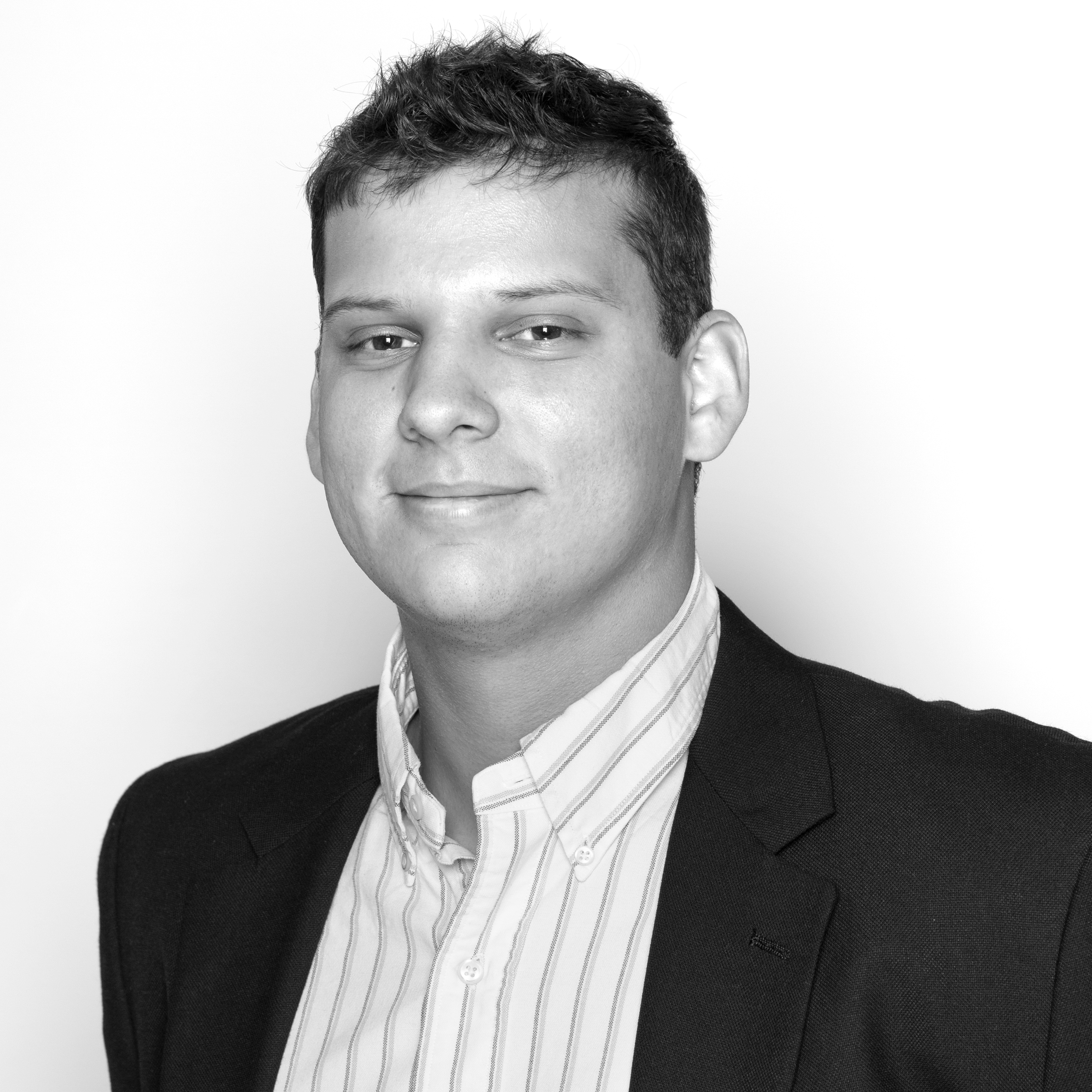 Ben Swanger is the managing editor for D CEO, the business title for D Magazine. Ben manages the Dallas 500, monthly…