For the last three decades or so, food-based tech innovations have focused on convenience and speed. That's the word from Samanta Citro Alexander, co-founder and CMO of a nutrition app called Bitewell.
"We're at an inflection point, where the next generation of innovation in the space is going to be focused on personalization, health, and integrating nutrition into your food commerce practice," she adds. "So, that's what we're building."
Citro Alexander co-founded Bitewell with CEO Chris Fanucchi, a serial entrepreneur behind plant protein drink Koia, which is sold in Whole Foods stores, and Limitless, a sparkling caffeinated drink that was acquired by Keurig Dr Pepper in 2020. Fanucchi says he began thinking about the concept after having trouble maintaining his nutrition and fitness goals while traveling.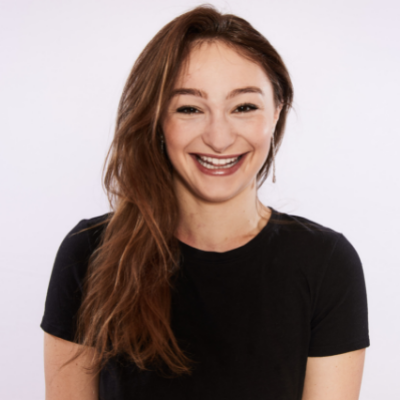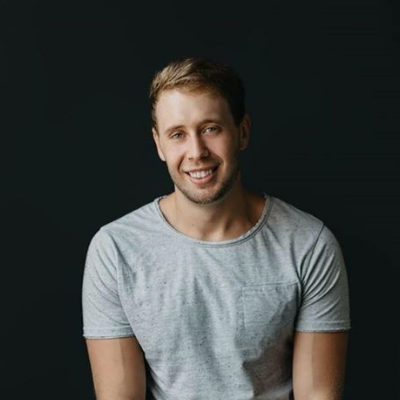 "I discovered that the the crux of it was really the fact that restaurant menus have a tremendous lack of transparency," he says.
During two years of interviewing nutritionists, dieticians, coaches, and more, he met Citro Alexander, who was struggling with the same lack of transparency but from a different angle. "I have a lot of dietary restrictions and allergies," she says. "For me, it's a combination of what foods are good for me to eat from a health perspective, and to maintain my goals, but also what foods are safe for me to eat."
The two combined forces, and with help from hired food experts, developed Bitewell. Now in its pilot phase, the app asks users to share their health and nutritional goals, allergies, and dietary restrictions. It then provides meal options in their area that best align—from local restaurants as well as recipes for home-cooked meals.
"We also have a back end that gives your food coach access to see and edit your plan, your goals, and your orders in real time, which has never existed before, and allows for a lot of accountability on the coach to client side," Citro Alexander says.
Depending on the app's partnership status with the restaurant, different nutritional and food safety information is available.
"We have a three-step process for what we call Bitewell verification, which is how we get information about ingredients, nutrition facts, allergens, and kitchen practices from the restaurant to the user," Citro Alexander explains. Any restaurant in the area will show level one information, which uses an algorithm to infer nutrition and allergen information based on public information.
Some restaurants go through level two verification, in which one of Bitewell's nutritional experts asks restaurant management about cooking practices, such as oils used, allergens, methods used to avoid cross-contamination, and more. In Dallas, about 50 percent of the apps restaurants are verified to this extent. The restaurants that go through level three verification formally partner with Bitewell.
"For that, we get a full recipe download from the restaurant—we sign an NDA, we do not share anything proprietary—but they allow us to do a deep dive and nutritional analysis on exactly what's going into the food," Citro Alexander says. So far, partner restaurants include Bread Zepplin, Unleavened Fresh Kitchen, Clean Juice, and more.  
Users who prefer to cook at home can find recipes with ingredients that meet their food restrictions and nutrition goals. They then can drop all of the ingredients for the meal into a virtual cart, and a partner grocer, such as Kroger, will deliver their final choices, or the app will organize ingredients for a shopping trip. "Everything is in here for me by recipe and by aisle," Citro Alexander says.
Bitewell will close its seed round—Citro Alexander and Fanucchi are quiet about its value—in the next few weeks, before formally launching in Dallas. The funds will help the partners solidify two national partnerships in the works, improve the app's technology, hire a CTO, and grow. "We'll start in Dallas, we'll expanded our first year into a handful of cities, then we'll expand to more cities. At a certain point, we want to be across all first-, second-, and third-tier cities in the U.S.," Citro Alexander says.
Fanucchi will run the company virtually, traveling between launch markets, and Citro Alexander will be based in Dallas.
The team will target both new and long-term residents. "We took a look at the migration patterns that have happened over the past years, because of COVID, there are all these cities like Dallas that are getting an influx of new people—especially from the coasts—who are used to a lot of transparency and a lot of health focus in our food," Citro Alexander says. "There's a large underserved market in a lot of these cities."
Get the D CEO Newsletter
Stay up to speed on DFW's fast-moving business community with weekly news reports, interviews, and insights.
Author
Kelsey J. Vanderschoot came to Dallas by way of Napa, Los Angeles, and Madrid, Spain. A former teacher, she joined…