Serial entrepreneur Tommy Shuey, a former Deloitte investment banker and data analyst who went on to launch a couple of analytics companies, aims to add to North Texas' collection of innovative wine concepts later this year. Called 55 Seventy, for the ideal temperatures to serve red and white wines, it will combine the functions of a members-only tasting room and wine cellar.
Shuey says the idea came to him when he and his wife were looking for a place in Park Cities to store their wine. Most locations were sold out, but when they came across a wine club, they liked the idea.
"We didn't love the vibe; we didn't love the location; we loved the concept," he says. At the same time, the couple realized there were very few options for post-dinner drinks in the neighborhood. "So, we said, 'Well, why don't we take this wine club concept and the storage concept and put it right at the Park Cities?" Shuey recalls.
The 8,500 square-foot space will be divided roughly in half for its two purposes—4,000 square feet will be devoted to solely cellar space. Storage options range from a wine locker with a capacity for six cases of wine to a custom-built walk-in cellar capable of holding up to 400 cases. The club will also provide cellar management services—such as receiving wine shipments, managing inventory through cloud and mobile platforms, and member-to-member wine exchange—each addressing common industry pain points.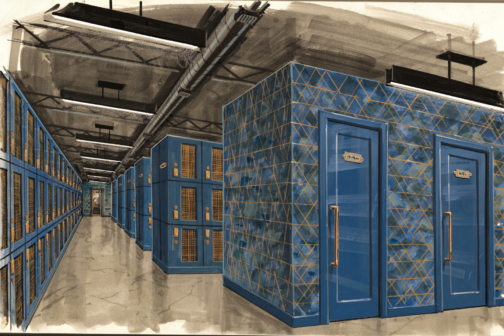 "One of the biggest fears that we run across in the industry is you have to be home to receive your wine," Shuey says. "And that's a big problem for a lot of people who travel a lot for work, and so we handle that whole aspect of it. That was a big part of the business model was 'Let's create a cellar where we do everything: We'll receive all your wine, we'll unbox it, we'll put it in your locker, and we'll put it in a cellar tracker, so you know what you have, and we can be a one-stop-shop for all things wine.'"
The other half of the space, the tasting room, will provide a venue for members to enjoy the wine they have collected or are storing on-premise without standard 300–400 percent restaurant markups or hefty corkage fees. It will also serve wines from all the major regions—Napa Valley, France, Italy, Washington, and more—by the bottle and the glass alongside light tasting bites and charcuterie.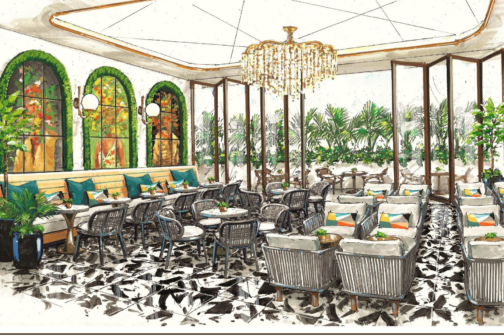 "You have a lot of our members who are members at wine clubs, and they're getting shipments and all that kind of stuff, which led to this other issue in the market, which was there's nowhere great to drink your own wine," Shuey says. "You're spending all this time and money and investment to go out to Napa, but where do you drink it? Your house?"
Dallas-based Duncan & Miller Design created the space to appeal to the feminine and masculine eye, bucking the traditional wine club feel with light and bright finishes and social seating.
"When people think about wine clubs, it's kind of like an old man smoking wine club—guys are wearing jackets in a dark room. It's not very approachable," says Shuey. "What we wanted to create was a space where women specifically felt comfortable coming with their friends. And not just that, but an approachable concept for somebody who wasn't super into wine but maybe wanted to learn more."
North Texas has become home to many wine innovations in recent years. Here are a few other DFW establishments bucking industry norms:
Sixty Vines
Thirty Eight + Vine
Scout & Cellar
With locations in Uptown and Plano, this restaurant concept, led by Jeff Carcara, showcases kegged wine, enabling it to serve more varietals by the glass, keep wines fresher, and eliminate waste from corks and bottles.
This Fort Worth wine bar, led by former MLB player Sam Demel, uses machines that remove the oxygen from the wine with a CO2 tank to keep it fresh and enable smaller pours, giving patrons the option for 2 oz pours of wines upwards of $1,000.
Former attorney Sarah Shadonix created a line of 'clean-crafted' wines, using hand sorting and other measures to ensure no sweeteners, pesticides, and chemicals. She recently released a carbon-purified white wine and rosé.
Shuey also plans to host chef and wine dinners in the space, leveraging the culinary relationships from his operating partners, Jeffrey Gregory, the former general manager and wine director for Dallas favorites The French Room and FT33. The brand has already hosted an event at the home of Chef Kent Rathbun—the mind behind Shinsei on Inwood Road, Imoto, Lovers Seafood Market, and more.
55 Seventy is slated to open in May, but its 100 Founders Club Memberships—the most exclusive offered and priced at $10,000—had sold out before Thanksgiving. "We're over 200 members now total," Shuey says.
Once open, Shuey says the team will be figuring out how to navigate this new business model and its demographic. He hopes to eventually build a network of roughly 20 similar clubs across Texas, California, and more.
"There's certainly room in Texas for more—probably Austin, Houston, maybe San Antonio. We don't want to over saturate any single market," Shuey says.
Get the D CEO Newsletter
Stay up to speed on DFW's fast-moving business community with weekly news reports, interviews, and insights.
Author
Kelsey J. Vanderschoot came to Dallas by way of Napa, Los Angeles, and Madrid, Spain. A former teacher, she joined…