Sam Demel studied communications at Texas Christian University, but much of his mental energy was focused on baseball. A closer for the Horned Frogs for three seasons, Demel was a third-round draft pick for the Oakland A's during his junior year in 2007. "I spent three years coming up through [the Oakland A's] farm system. I got traded from Oakland to Arizona back in June of 2010," says Demel. "I made my major league debut the next day."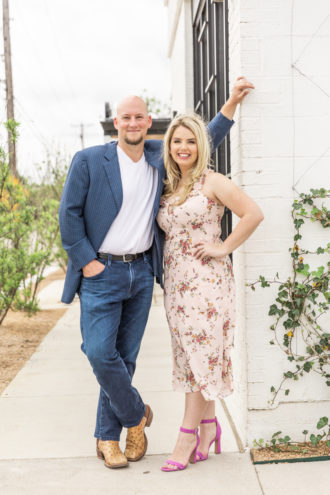 These were the first three years of a professional career that would include a cross-industry shift, and, most recently, the addition of a small business owner title to Demel's resume: He and his wife, Jennifer, opened Fort Worth's latest wine bar, Thirty Eight & Vine, in December.
The new venue features machines through which patrons can order various sized pours of nearly 50 different Napa Valley, Spanish, Italian, and Willamette Valley wines. Smaller pours create an opportunity to sample a wine before committing to an entire bottle, or to taste a small amount of an expensive pour. A CO2 tank inside each machine removes the oxygen from a given wine bottle and keeps the wine fresh for roughly 30 days. A premium wine wall offers more luxurious selections, including bottles with price tags upwards of $1,000. Also available: charcuterie boards and hummus dip duos from Fort Worth's Z's Café.
The idea for the venture stemmed from a passing conversation with a friend in a country club locker room about a similar Chicago bar. "It was just being at the right place at the right time and doing it before somebody else did," Demel says.
Despite its serendipitous start, the new venture is built on lessons learned Demel's journey from major league pitcher to Fort Worth Realtor.
Mentality Taken from the Mound
After three years with the Diamondbacks AAA team, Demel was traded to Houston, then the New York Yankees, then the LA Dodgers. Seven years after the start of his pitching career, he sustained an injury and was forced into rehab. "I had Tommy John surgery on my right elbow," he says. "It's a torn ulnar collateral ligament." This is among the most common injuries for major league pitchers and requires a lengthy healing period. Though he completed sixteen months of rehab, the injury effectively ended Demel's major-league career, forcing him to retire.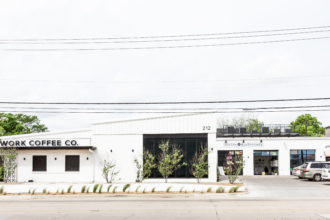 The former ballplayer relies on the mental resilience he learned during his pitching career to his new role as a small business owner. "The one thing that [baseball] really taught me was not to fear failure, and more to learn from it," he says. "Baseball is a sport where you are going to fail. Going into a small business, it's the same thing: there are going to be failures, and there are going to be things that seem like the end of the world or seem like everything is crumbling around you. And at the end of the day, it's just something to learn from."
From the Diamond to the Desk
Post-injury and retirement, Demel decided to join his wife in the real estate industry "We were living here in Fort Worth, and Jennifer got a job with Burt Ladner Real Estate," Demel says. "We would also take on some fun projects renovating houses. We would do maybe one flip a year while playing, so we always had an interest in real estate."
The couple has excelled in their industry, garnering recognition as the firm's top producers in 2019.
Demel credits his achievements as a Realtor in part to the decision-making process he learned on the diamond. "From a baseball standpoint, I never wanted ever to do anything that I didn't have a reason behind," says Demel. "When I'm throwing a pitch in baseball, there's a reason I throw it—whether it is a good or bad situation. When I am going in and talking to a client for whom we are listing their house, or we are talking about a contract or negotiation, there is always a reason behind what I am saying, and I can explain it to them."
A Matter of Trust
Now, Demel's day-job successes in real estate are accompanied by nights inside the bar, but the trust that baseball helped him to perfect as a Realtor is still what he hopes will set him apart as a small business owner. "I sit here, and people give me the keys to their house … they are asking me to take care of it for them. There has to be a level of trust there and understanding that everything is in good hands," Demel says. "We want that same feeling transferred from our staff into our customers when they come into Thirty Eight & Vine."
Although Thirty Eight & Vine has been open in the Foundry District only two months, Demel is hoping it will quickly become a part of the city's fabric. "We were tired of watching all [these retail and restaurants concepts] come here," he says. "We want to be the ones to bring it. Somebody is going to do it, and it's going to be us."