Dallas area businesses continue to shuffle around and bring in new leadership amidst the changing times. In this week's edition of Personnel Moves, we see alterations in nanotech, banking, the medical field, real estate, commercial moving, nonprofit, and automotive industries.
Alpine Advanced Materials has named Roger Raley as the group's new president after spending the last two years with TTI, Inc. At TTI, Raley led the military and aerospace business unit as VP and fostered $460 million in dramatic revenue and market share growth. Under Raley, Alpine expects to continue its growth, fueled by the increasing demand for HX5, a military aviation-grade thermoplastic nanocomposite. Raley will office out of Alpine's new 22,000 square foot office in downtown Dallas at the historic South Side on Lamar building and will bring more than two decades of experience in the defense and commercial aerospace markets to his new role.
Used vehicle retailer Tricolor has named veteran compliance executive Stacie Trier as chief compliance officer. At Tricolor, Trier will be part of the core leadership team responsible for rapid platform and retail network scaling while increasing availability for its used vehicles and access to responsible auto financing options in new markets. Before joining Tricolor, the business veteran held posts as chief risk officer at Exeter Finance and Capital One in compliance and risk management roles.
Conor Commercial Real Estate has hired Jason Young as Vice President–Multi-Family and Dallas Market Officer. In his new role, he will be responsible for launching the firm's multi-family efforts in Texas. Jason's addition to the Conor team represents the company's long-term commitment to Dallas and its re-emergence into the multi-family market. Young comes to Conor with 20 years of experience in the real estate industry. He began his career with Crow Holdings and later spent several years in the Washington, D.C. market with national apartment developer JPI and The JBG Companies, where he focused on high-density apartment and mixed-use developments. Young later returned to Dallas and joined SRP Medical, where he led the company's senior housing development platform.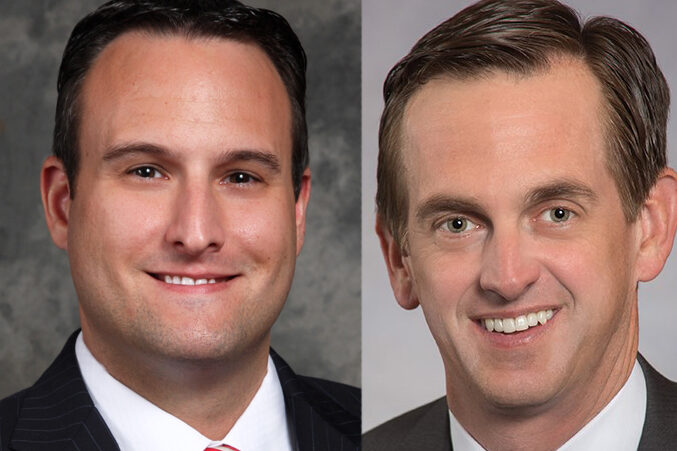 Hudson Marshall and Greg Campbell have been appointed by Bank of Texas to co-lead the corporate banking team in Dallas, which works with companies that have annual revenues north of $50 million. Marshall has been with Bank of Texas for five years and will assume the new title of senior vice president and manager for the corporate banking group. Together Marshall and Campbell will support clients in manufacturing, distribution, service, healthcare services, public and private educational institutions, financial services, and tech industries. Campbell, co-leader of the team, comes over to Bank of Texas after spending the last two years with Amegy Bank as leader of the Dallas corporate banking team. Campbell and Marshall will bring 40 years of banking experience to their new roles.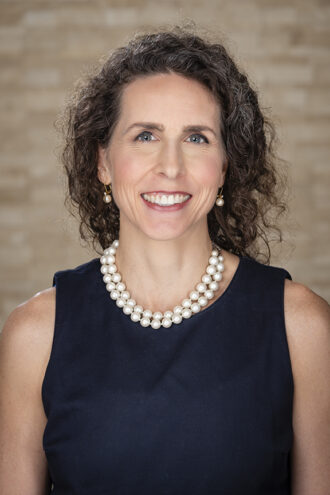 Cooper Clinic Platinum is expanding its physician team with the addition of preventive medicine physician Riva Rahl, MD. Dr. Rahl joined Cooper Clinic in 2005 as a preventive medicine physician, but with Cooper Clinic Platinum, she will provide platinum members with 24/7 access to comprehensive care, priority appointments, acute care, personalized referrals to specialists, priority hospitalization admissions, in addition to other benefits.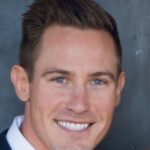 McCaw Property Management has hired Jon Shoop to be the firm's new business development manager. Shoop will be responsible for identifying new owners, investors, and partners and successfully onboarding them to the McCaw platform. He will also assess the needs of each party and will ensure that all client and McCaw goals are achieved and that investments are positioned to be profitable. Before joining McCaw, Shoop spent nearly a decade with Total Nutrition in a leadership role and grew annual revenues to more than $1.5 million.
Amy Monette Linton has been named DFW general manager and co-chief operating officer of Move Solutions, the largest provider of commercial moving services in Texas. Linton is coming to DFW after serving the company's Austin operations and has been in the corporate relocation business for 17 years. Linton will help position the DFW office for future growth and continue to develop innovations for customers.
The North Texas Commission, a public-private partnership that advocates for regional issues, has hired Tiesa Leggett as vice president of advocacy. Leggett has held posts at Sodexo, Chesapeake Energy, and Blue Zones Project Fort Worth. Leggett has also served at the state capitol as interim chief of staff for Representative Nicole Collier and as a producer/ reporter for several ABC and NBC affiliates in North Texas and the Panhandle. In her new role with the NTC, Leggett will focus on impactful projects and will help lead the legislative initiatives.
Send your company's personnel moves to online managing editor Bianca R. Montes at [email protected].
Get the D CEO Newsletter
Stay up to speed on DFW's fast-moving business community with weekly news reports, interviews, and insights.