For the past few weeks, editors at D CEO have been publishing photos of the home offices of area executives and passing along their remote-working and binge-watching tips. (Read part one here, and part two here.) We thought it would be fun to share how we've been adapting to the new normal, too.
We produced the May issue of D CEO entirely from our homes and are doing the same with the June issue. In the midst of it all, we—like you—have been catching up on podcasts, discovering or rediscovering some hobbies, and learning how to stay connected digitally. Here's how we've been getting along.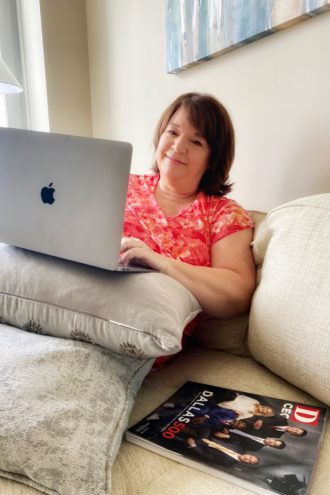 Christine Perez, Editor
TV/Movies: Just finished Dead to Me and Killing Eve. (Not sure what that says about me.) I also watch Deadline White House with Nicolle Wallace to keep up with politics, and I'm loving the new iteration of Queer Eye.
Podcasts: Wrapped up Attack Each Day with Jim Harbaugh (Go Blue!). I enjoy On Being with Krista Tippett; it's very grounding.
Music: Pandora's Solfeggio and Adagio channels for writing, Dan Fogelberg, John Denver, and Tracy Chapman for relaxing, and the Bee Gees and Prince for housework.
Books: I do Audible. Just finished The Dutch House narrated by Tom Hanks (who does an absolutely incredible job) and The Music Shop by Rachel Joyce. (I will read anything by her.) Up next: The Hidden Life of Trees by Peter Wohlleben. I grew up in the woods of northern Michigan and have always believed in the magic of forests.
Exercise: Walking and—I'm not too proud to say—an old Richard Simmons workout album called Reach, which I had converted to digital. Oldie but goodie!
Other ways I'm passing the time: Home décor stuff, and patiently trying to put together a 500-piece jigsaw puzzle Jon Altschuler sent me. (Thanks, Jon.) I've been working on it for about a week, and I'm not giving up!
My best work-from-home tip: Every day, I'm grateful for my Nespresso (Starbucks pods with vanilla soy). It gets me out of bed in the morning. Also, let in the fresh air! I have an office set up in my dining room, but I try to spend at least part of the day next to an open window, so I can look outside and feel the breeze.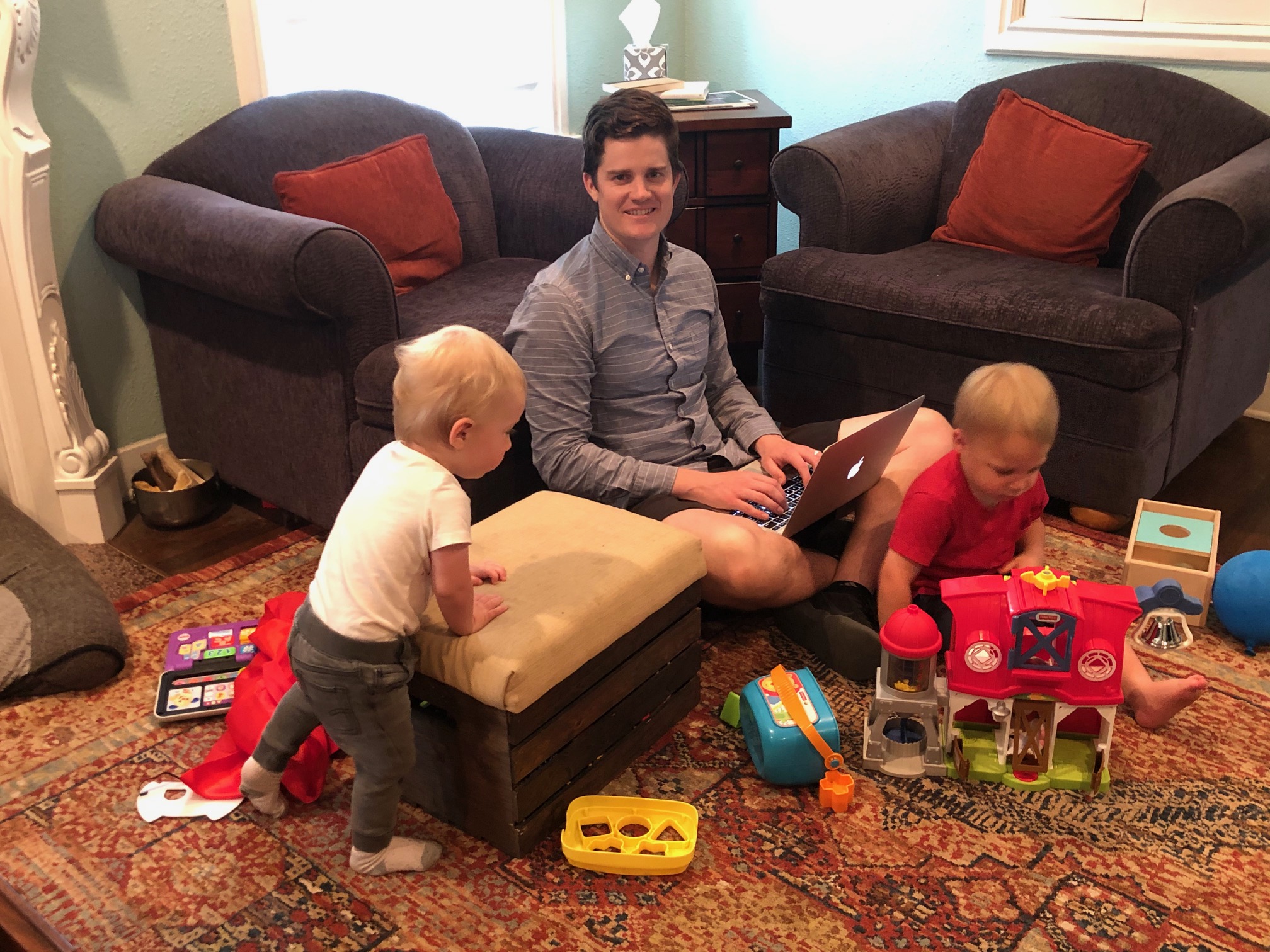 Will Maddox, Managing Editor
TV/Movies: I like a strange mix of dark shows and comedy, and the shows and movies that both my wife and I like are few and far between, but I thought Ozark had an excellent third season that left me wanting more. Better Call Saul is brilliant, artistic, funny, and thrilling, and on par with the show, it sprang off from Breaking Bad. I never had HBO back in the day, so we are going through The Sopranos. And when I want less murder and crime, I check in with Parks and Recreation. 
Podcasts: Gangster Capitalism is excellent and well researched, and the second season chronicling the financial troubles in the NRA has some major Dallas connections. I love Radiolab, and Latif Nasser's The Other Latif, an enthralling look at prisoners who are uncharged and still in Guantanamo Bay 20 years after 9/11. Snap Judgment is full of amazing stories and will take you on an emotional roller coaster.
Music:
I can never get enough of Jack Antonoff and Bleachers, Hall and Oates is perfect for cooking. When we are ready for a dance party, I get Kendrick Lamar or Kacey Musgraves going, depending on the mood.
Books: I saw Hamilton in January and am now working my way through the book on which the musical was based, by Ron Chernow. When I want something a little less dense but also historical and brilliant, God Save Texas by Dallas-born author Lawrence Wright has been great.
Exercise: I try to get out and run a few times a week (keeping my social distance), but with two toddlers, I am often doing early morning living room workouts between them, their toys, and a dog.
Other ways I'm passing the time: Childcare and dishes. So many dishes. I am also working on converting a shed attached to our garage into a playroom.
My best work-from-home tip: Get outside and take a deep breath when you can. And keep your distance.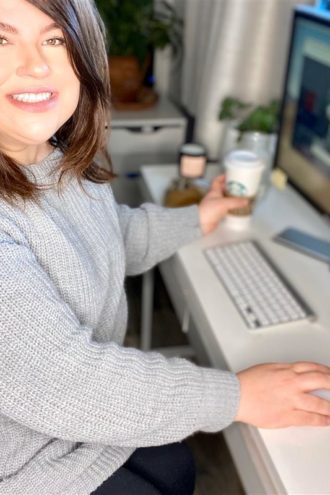 Bianca R. Montes, Managing Editor-Online
TV/Movies: I have explored just about everything out there during these past weeks. I just finished a new series on Amazon Prime called Upload. It is set in the future, and instead of dying, people can upload their consciousness to a variety of different types of an afterlife–depending on what you can afford. Other shows that have stood out are Little Fires Everywhere and Shrill on Hulu, Unorthodox, #BlackAF, and the third season of Ozark on Netflix, and Making the Cut and The Marvelous Mrs. Maisel (yes, I finally started watching) on Amazon Prime.
Podcasts: I typically reserve podcasts for long drives. I love anything that my church, Upper Room, puts out. And I am obsessed with anything to do with crime–Crime Junkies can make a five-hour road trip fly by.
Music: I have completely fallen in love with the Big Little Lies soundtrack on Apple Music. I am also listening to WIN by Jay Rock on repeat–and Roses by SAINt JHN.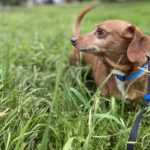 Books: I just started Tattoos on the Heart by Gregory Boyle. Boyle founded Homeboy Industries in Los Angeles and has transformed the lives of gang members for more than 20 years. He spoke at the Changing The Odds dinner a couple of years ago and gave me the book. His journey has been incredible.
Exercise: Long walks with my dog around Old East Dallas–and washing dishes, lol.
Other ways I'm passing the time: I was playing a lot of board games with my brother, but he is a poor loser, and all I do is "win, win, win!!"
My best work-from-home tip: Keep your blinds open. A lot of light makes all the difference.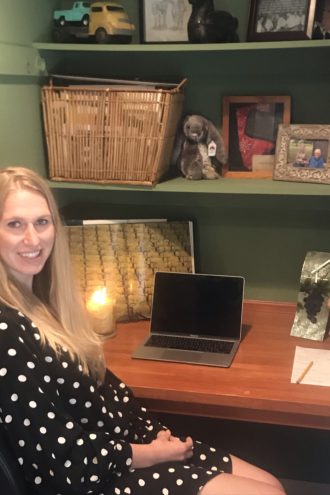 Kelsey J. Vanderschoot, Associate Editor
TV/Movies: I have been re-watching The Secret Life of Bees and Outdaughtered and actively following new episodes of The Rookie, a show about a 40-year-old man who makes a career shift from construction to working for the LAPD.
Podcasts: I always spend 15 minutes every day listening to Joyce Meyer's podcast. It helps me refocus, re-center, and self-improve.
Music: ​Recently, I have been jamming to Luke Combs, Van Morrison, and some softer, Indie Folk-type songs—Penny & Dime, James Vincent McMorrow, and Passenger.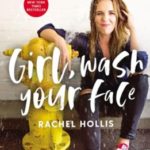 Books: I started the quarantine reading Rachel Hollis' Girl, Wash Your Face, and now, I am finishing up The Diary of Anne Frank. I keep a fully stocked bookshelf, and I am slowly working my way through the books I have—tempting though it may be to buy new ones.
Exercise: Running, walking, TRX, and yoga. I love nature walks and will often spend three hours or more on Saturdays walking through the surrounding forests and nature preserves in Dallas.
Other ways I'm passing the time: ​Board games galore. I love Splendor, Chickapig, and Catan.
My best work-from-home tip: Even when I don't feel like it, it has been so important to do the little things: make my bed, fix my hair, dress up. I can get bogged down in the idea that no one is going to see any of those things, so why bother, but it is not about what people are going to see, it is about what makes me feel better during a trying time. Also, scented candles. They are a must.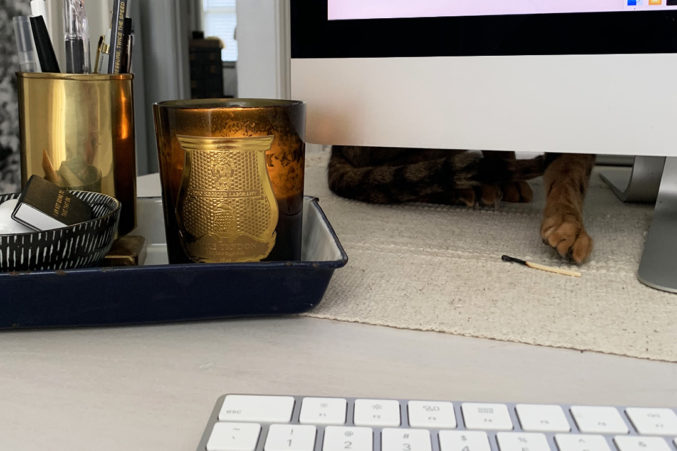 Hamilton Hedrick, Design Director
TV/Movies: I'd like to say I have been spending a lot of time watching PBS or something equally educational. Unfortunately, that's not the case. I've spent most of my time revisiting old reality shows, while touching down on a few newer things like Dead To Me, Ozark, Little Fires Everywhere, Killing Eve, and Schitt's Creek.
Podcasts: I listen to way too many podcasts. NPR's Wait, Wait… Don't Tell Me!, This American Life with Ira Glass, a lot of reality show recaps, and many more.
Music: I've listened to the live Homecoming album by Beyoncé too many times to count, a lot of Fleetwood Mac, Haim, and old Florence and the Machine. I'm also listening to a lot of talk-radio on SiriusXM, mostly the Michelle Collins Show.
Books: I'm re-reading Chelsea Handler's most recent book Life Will Be the Death of Me … and You Too! I'm also attempting to chip away at the ever-growing stack of magazines accumulating on my desk.
Exercise: I ordered a Peloton, which hasn't arrived (but, hopefully soon?). Mostly, I have been taking Janet (my dog) on a lot of walks. She was pretty excited at first, but now I am afraid the excitement has worn off.
Other ways I'm passing the time: I wish I could say being highly productive and organizing the house, but that would be an exaggeration. (I did organize my home office, though.)
Best work-from-home tool: Sonos. My AirPods are great and all, but there is nothing like having music playing throughout the house.
The biggest lesson I've learned: Always be ready for a rouge video call – from family, friends, your neighbor's dog walker – there are no rules.
My best shelter-in-place tip: Take it one day at a time.
Get the D CEO Newsletter
Stay up to speed on DFW's fast-moving business community with weekly news reports, interviews, and insights.