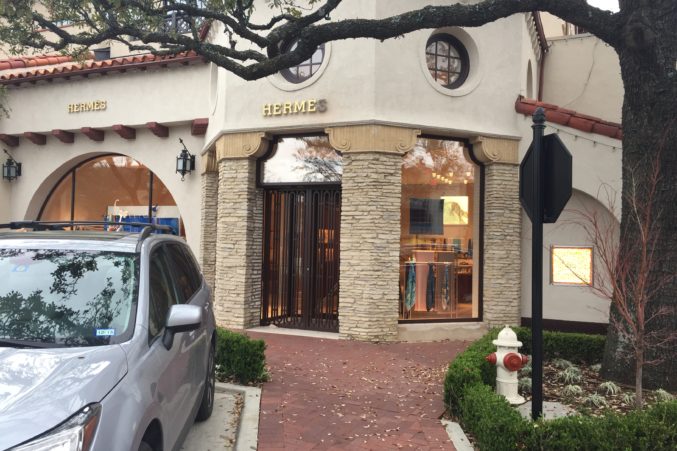 How a Hermès Handbag Brought Down the Store's Longtime Local Manager
The managing director of the Hermès boutique in Highland Park Village has departed after a handbag sale failed to follow the company's rules, sources say.
Posing for photos, one Dallas socialite often makes sure the camera can see she's carrying a Birkin handbag by Hermès of Paris, the French luxury fashion manufacturer. That's because among celebrities, the uber-rich, and wannabes in Dallas and elsewhere, few social-class status symbols are as potent as the Birkin and its sibling bag, called the Kelly.
The former—a hand-sewn leather or exotic skin handbag/tote—is named after the English actress/model Jane Birkin and can sell for anywhere from $8,500 to, believe it or not, $380,000 (that was achieved at a Christie's auction last year). The Kelly, which is named after the American actress Grace Kelly, who was married to Prince Ranier III of Monaco, also is hand-crafted but is considered more classic, more refined, and even more luxurious than the Birkin.
Hermès capitalizes on the scarcity and exclusivity of these bags, which helps make them hot items on the resale market. Dallas' Heritage Auction Gallery, for example, has offered a number of Birkins and Kellys on its website, for prices ranging from four figures to $203,150. Hermès itself has super-strict policies for purchasing the bags, with waiting lists as long as six years and even rules about who can be put on the list in the first place (your previous purchases and standing with the company may be considered).
All of which brings us to the Hermès of Paris boutique in Dallas' Highland Park Village. There, sources say, the popular longtime managing director, Martha Fordyce, recently parted ways with Hermès following an under-the-radar drama involving one of these pricey bags.
According to four people with knowledge of the situation, higher-ups from the Hermès corporate office appeared unexpectedly at the HPV boutique to lower the boom on Fordyce—who'd managed the store for nearly 23 years—and at least one sales associate. The reason: Hermès rules regarding the use of credit-card purchases for a bag had somehow been violated for an "out-of-state VIP."
Fordyce did not agree to be interviewed for this story, and Hermès of Paris Inc. in New York didn't return repeated phone messages seeking comment. An Hermès representative at the HPV store promised to forward our name and email address to the corporate headquarters, but we've yet to hear back from anyone there. Who knows; maybe there's a waiting list just to talk with Hermès, too, and so far we haven't made the cut. Quelle surprise.