The house really does look like a compound. That's where the name, the cOoompound, came from, with an added
Rick and Morty
reference for flair. But cars lining the street and a few people idling outside don't give away what's going on inside.
It's much clearer that this is a farewell show for Dallas' premier house show venue when you open the front door. The sound of the band in the living room hits you, plus the obvious smell of weed. The living room is completely full, with space left to peer in at the band from the hallway. It's also unbelievably hot.
"We're at 89 now," someone shouted after the set finished, because the thermostat had briefly read over 90 degrees. Everyone's sweating. Several people remark how it's cooler outside. The air conditioning is working, but there are limits to even the best inventions. Pack 150 people inside a house and 60 in the living room itself for one final show Saturday, and, well, that's definitely the limit.
But conditions aside, everyone's happy. That's the most important part. There have been about 20 shows at the cOoompound, a house in northwest Dallas that turned into a nonprofit venue about once a month. Even the founder, Evan Gordon, realizes what he accomplished with this place.
"I'm not too upset about it ending," says Gordon, who lives at the house with three roommates. "It has always been a really positive thing, and where it went so far exceeding my expectations."
Gordon has played music for years, but the idea for a house show struck when he got bored with house parties.
Joshua Luttrull
was the first person he told, but neither of them could believe it when more than 100 people showed up to the inaugural show last February – based solely on word of mouth and a Facebook event.
"Within a couple months, it felt like people were really coming here for the music," Luttrull says.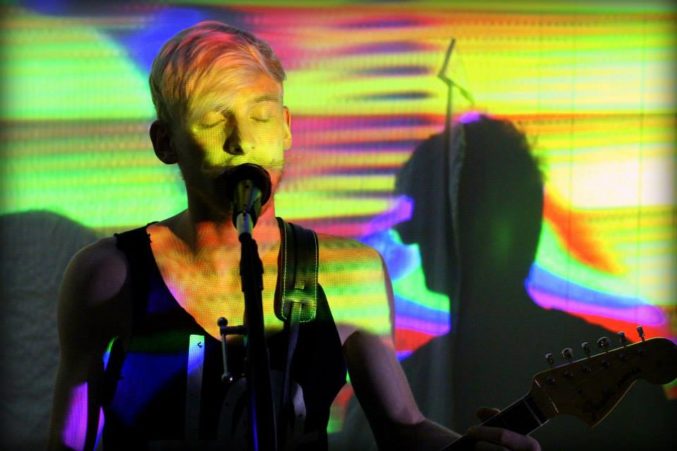 The house was perfect for the plan. The low ceilings, with mattresses propped up against the windows, helped contain the sound. There was an easy pathway from the living room to the garage to the backyard, allowing 100 people to fit comfortably.
"Because of how well received the first one went, I was just like, this must be filling some sort of vacuum that has existed," Gordon says. "We never really got in trouble for it until very recently."
Gordon and his roommates are moving out of the cOoompound soon. As he describes it, the "trouble" was neighbors' complaints that weren't made directly to him. By the time he heard them, it had reached a tipping point.
"It went from not being a problem in my mind, to being, 'you can't do this anymore,'" Gordon says.
The cOoompound probably could have survived longer if Gordon had realized earlier that the house venue had its detractors, but his resources were limited. The money, usually a $10 suggested donation, went almost entirely to the bands. There weren't good solutions for parking and the noise from the backyard.
Annoyed neighbors were an accepted tradeoff for what the venue did produce. The first house show Gordon ever attended was the one he threw. Luttrull isn't sure if he would have ever met the people in his band, Field Guide, without it. The cOoompound helped change his perception of Dallas.
"People universalize their suburban experience with the Dallas experience," Luttrull says. "Kids grow up thinking there's nothing to do here, see every cool thing as an outlier."
"Long live the਌Ooompound
Gordon beams when he talks about the different shows he has hosted, ranging from local bands to touring acts, classic rock to more experimental sounds. He says his crowning achievement was booking Milo, a conscious rapper from Wisconsin who has been making headlines on music blogs for years. Gordon, a longtime fan, admitted it took some convincing and about "five months of emailing" before pulling it off. Gordon says he was so nervous he barely got to talk to him at lunch the next day.
The cOoompound rode out its final day in sweaty mosh pits and shotgunned beers in a backyard described as "Sodom and Gomorrah" by one attendee. It's an ending Gordon's happy with, even if he didn't expect it to come so soon.
"I've always known that at some point I was going to move out of here," he said. "But somewhere, around 15 to 16 months in, it's just like, 'this is just never going to stop.'"
The final act finishes near 10 p.m. on Saturday, playing one encore and then one more, not letting go just yet.
"Long live the cOoompound," shouts someone from the middle of the room, and two or three more people join in. This may be the end of the venue, but the music will keep going. Gordon doesn't plan to stop booking shows, even if he's still figuring out the when and where. Really, there's only one parting wish he wants to leave here.
"I just hope whoever the hell is in here after us does badass things."
[d-embed][/d-embed]
Get the FrontRow Newsletter
Get a front row seat to the best shows, arts, and things to do across North Texas. Never miss a beat.