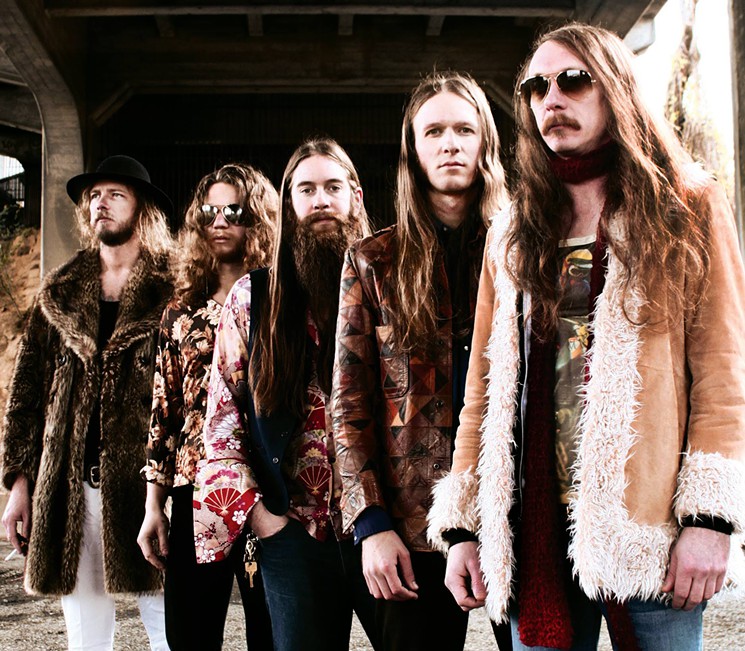 35 Denton Removes Band From Lineup Over Complaints About Controversial Name
The band was booted after several articles about the controversy.
35 Denton has removed the Portland band Black Pussy from its lineup after complaints about the group's name, according to a press release from the three-day music festival.
On Monday, the Dallas Observer published a story about the controversy the five white, male members of Black Pussy have faced because of their chosen band name. On Wednesday, we published a piece that was critical of the band, 35 Denton, and the Observer, which opted to interview three white men about a group that calls itself Black Pussy.
Here's the full release from the festival:
Today, 35 Denton Music Festival decided to remove the band Black Pussy from our 2016 lineup. We are confident in our booking team and the selections they have made. However, after learning more about this band and receiving feedback from our community, we do not feel they are the right fit for our festival, our town, or our culture.

Our first priority is providing a safe and fun fest environment where all feel welcome. We apologize to anyone we offended or concerned by the initial inclusion of this band in our lineup and want to be clear in stating that we do not support racism or sexism in any form.
35 Denton is March 11-13.