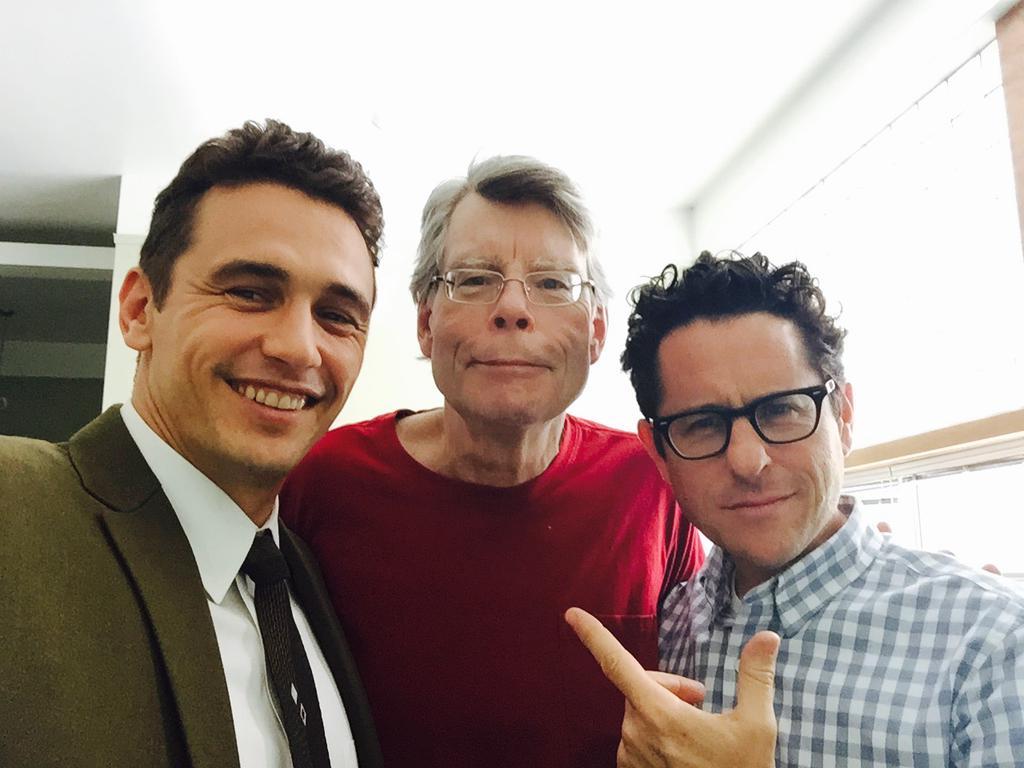 James Franco Is in Dallas to Save JFK, Make Traffic Terrible
Filming for a Hulu mini-series about the assassination has shut down Dealey Plaza.
Dallas remains on High James Franco Alert, as the actor is in town to film a new Hulu mini-series based on Stephen King's novel 11/22/63, which follows a high school teacher who travels back in time to prevent the assassination of President John F. Kennedy. (Side note: It's a pretty good book for late-period King, but like most of his novels, the ending is silly.)
Dealey Plaza is shut down for filming from 7 am to 7:30 pm today through Thursday, and cavalcades of extras and period cars are filling up the area. Outside of the blocked-off space downtown: Traffic. Lots and lots of traffic.
We'll have to wait until Thursday to hear the sounds of live blank gunfire, but until then we can snoop around Dealey Plaza and play the "Find photos of James Franco on social media" game. Dallas' public information officer can so far be credited with the clearest documented Franco sighting.
Update: We have word from the man himself, and I've added a few extra photos.
Going back to 1963! Signs in Dealey Plaza come down to prepare for tomorrow's filming of "11/22/63". #savekennedy pic.twitter.com/z9ThPulXh5

— TheSixthFloorMuseum (@SixthFlrMuseum) October 5, 2015
11/22/63 filming in #Dallas. That's @JamesFrancoTV driving in front of @1500Marilla. pic.twitter.com/MTSEcShkDe

— Sana Syed (@dallaspiosana) October 5, 2015
Extras wait to be placed at Dealey Plaza for filming Stephen King's mini series 11-22-63 @ Dealey Plaza in Dallas. pic.twitter.com/MOo6FJtrL2

— DMN Photo (@dallasnewsphoto) October 6, 2015
Actors for 11-22-63 getting set up to shoot in Dealey Plaza #JFK #Dallas pic.twitter.com/0KnXHBh2AG

— Monica Hernandez (@MHernandezWFAA) October 6, 2015
There's something different about Dealey Plaza this morning. #savekennedy pic.twitter.com/0xBAGxDLbQ

— TheSixthFloorMuseum (@SixthFlrMuseum) October 6, 2015
Mrs Kennedy?? #DealeyPlaza #11/22/63 @KRLD @CBSDFW pic.twitter.com/3Jhiu2lRDG

— Kristin Weisell (@KristinWeisKRLD) October 6, 2015
Out here shamelessly rubbernecking at Dealey Plaza pic.twitter.com/SVtSzomRE1

— Alex Macon (@Alexdmacon) October 6, 2015