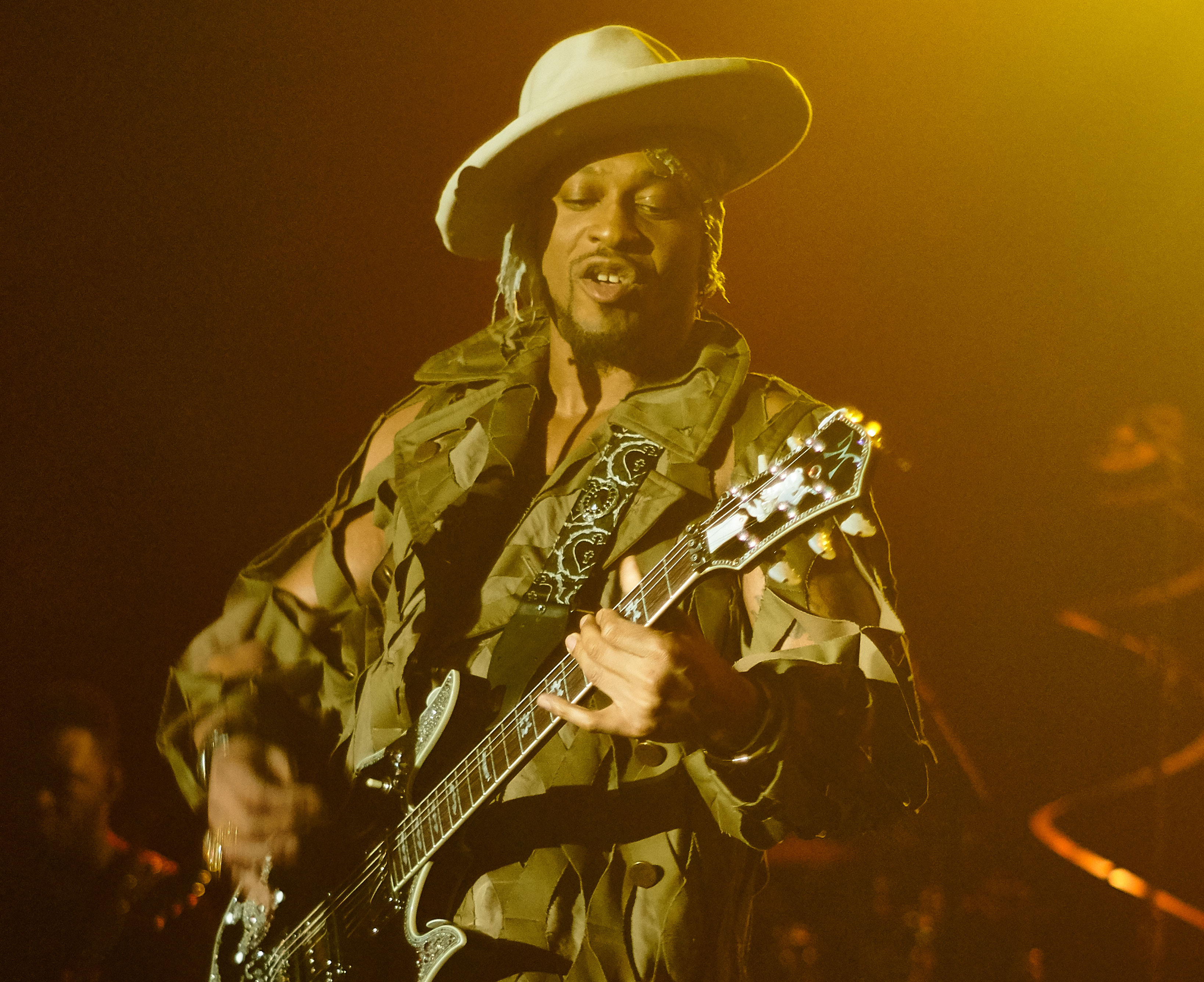 D'Angelo's Second Coming Was Worth the Wait at The Bomb Factory
The neo-soul legend turned in an awe-inspiring two-hour set in Dallas on Tuesday night.
With a whole lot of soul, jubilation and painstaking attention to detail, D'Angelo did the seemingly impossible Tuesday night and made the expansive Bomb Factory feel like an intimate setting.
D'Angelo's timing is impeccable. It's hard to think of another artist who's been able to bend and will time to his favor as successfully as the 41-year-old born Michael Archer. He didn't change that up on Tuesday night. A full hour after opener Meg Mac serenaded an audience making its way into the venue, D'Angelo casually took the stage with his band The Vanguard, working the audience into a fervor jumping into "Ain't That Easy," the first track on last year's Black Messiah, the artist's first album in 14 years.
There has been plenty of speculation about why it took 14 years for the Virginia native to release the followup to the Grammy-winning Voodoo, but that feels irrelevant when you see D'Angelo on stage. It suddenly feels like it was all worth the wait.
The live versions of tracks from Black Messiah such as "Betray My Heart," "Really Love," and "Ain't That Easy" felt grand and reinvented, but more importantly they were played with precision. D'Angelo is as much a bandleader as he is a serenader, and the Vanguard followed his every move. The night was tightly choreographed with smooth transitions between tracks, so much so that D'Angelo's numerous wardrobe changes could've gone unnoticed as backup singer Kendra Foster or any one of the members of the band stepped in to the spotlight intermittently. The set was about 13 songs, but each track was treated to its own powerful rendition that drew the concert out to a two-hour affair.
It's impressive to see how quickly an audience becomes connected to D'Angelo, considering he doesn't offer much banter other than invitations for the audience to put their hands in the air. From the get go the room swayed back and forth, even propelling a number of folks to dance their way to the bar and back. D'Angelo was rather reserved throughout the first portion of the show. Only after performing the impactful political statement "The Charade," which he dedicated to Michael Brown, Eric Garner, and Tamir Rice, did the artist fully begin to fully open up.
From that point on he was beaming, and radiated an infectious gleefulness that came through in his voice. As smooth and soulful as D'Angelo was throughout the night, he channeled James Brown and Prince with his yells and exclamations. It was evident how much fun he was having. His playfulness intertwined with the tightness of the band made for an awe-inspiring show. At one time during a stop-and-go jam session between D'Angelo and the band, he requested 45 and a half beats from his drumme. Like clockwork, the maestro and drummer counted down the beats in unison, a feat that was met with wild cheers.
Of course, though, the night wouldn't be complete without a performance of what is still his most notable piece of work, "Untitled (How Does It Feel)." Only those who made it to the end of the second encore were treated to the extended magnum opus.
Last night proved that if time was all D'Angelo needed to produce a product as entertaining as last night's show, he'll always be worth the wait.