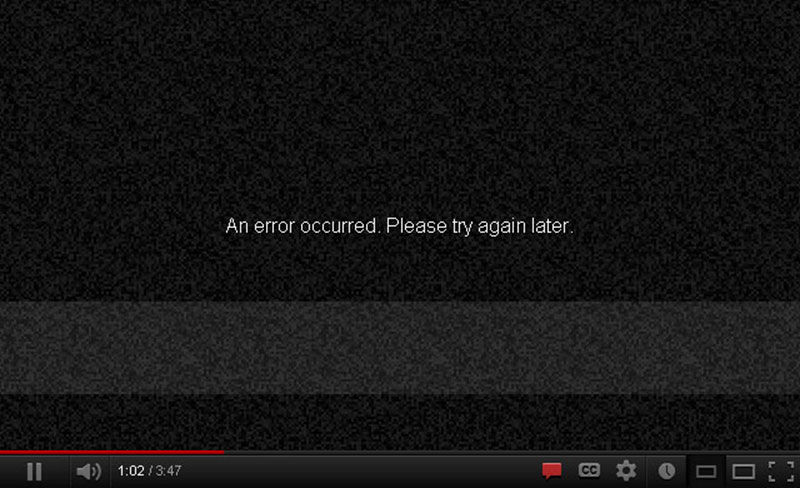 Why the Plan to Live Stream Concerts in Deep Ellum Should Be Dead On Arrival
A local internet radio station wants to turn live music into another tab on your browser.
The news that online radio station Deep Ellum on Air wants to begin live video streaming shows from every club in the neighborhood—at least one venue is apparently on board, with others being recruited—raised a lot more questions than answers.
Who's paying for this? Who benefits from this? Who would actually spend a Friday night at home watching their laptop to see some local band play at Club Dada or Three Links? With Deep Ellum making a comeback, why would you want to launch a service that keeps people at home?
The most burning question of all: Why does anyone think this is a good idea?
Music fans have it easy in 2015. Essentially everything we want to hear is either a couple of legal clicks away through a streaming service like Spotify, or a few more less-than-legal clicks away through a torrent site. Listening to your favorite band's new album requires roughly the same amount of effort and engagement as refreshing your Twitter feed.
Many people's most tangible, visceral connection to music is going to come from going to a concert. Live music actually requires something from us chuckleheads in the audience. We're invested in the show and the band. We're buying drinks and T-shirts. We're talking to other people, and hatching plans to start our own bands. We're leaving the place at two in the morning with a couple new stories. We're all in it together. It's a communal thing.
Watching a stream is more of a parasitic relationship. It turns live music into another tab on your browser that you can open and close in between episodes of One Tree Hill on Netflix.
Live concert streaming has been the alleged "next big thing" in the music business for more than 15 years. With some notable exceptions—I'm thinking of the Coachella streams on YouTube and concert promoting behemoth Live Nation's deal with Yahoo—the idea's never picked up much steam. There are practical barriers that come with securing the bandwidth, footing production costs, and securing the performance rights for a live stream. There are concerns about ticket sales, along with lost drink and merchandise revenue. There are artists who don't want to spoil their set for future shows.
This can get worked out for really big events, where a live stream actually makes some sense. If you're going to debut a 2Pac hologram during a Dr. Dre and Eminem show at one of the biggest music festivals in the country, then sure, throw that sucker on the Internet as it happens. Coachella's still going to sell a bazillion tickets.
What Deep Ellum on Air is proposing—live streaming at every club in Deep Ellum—does not make sense. The biggest argument in favor of the plan seems to be its supposed value as a promotional tool for bands. I'm skeptical.
The national acts big enough to justify a stream of a show at, say, The Bomb Factory, don't stand to gain anything from a small local Internet radio station broadcasting the performance. They're already well-known enough to play a venue of that size for the Dallas stop of their tour. If anything, they might get a slimmer audience because of the folks who decided to pick up a six-pack at the gas station and plug a laptop into the plasma screen rather than blow $100 on tickets, drinks, and parking.
These hypothetical big-name shows might draw a few eyeballs from outside North Texas to the live stream, but who does that benefit in Dallas? Some guy in Hoboken isn't going to concerts in Deep Ellum.
So would a live stream bring any new fans to local acts playing at, say, Three Links? I doubt it. Why would our hypothetical man in Hoboken tune in to an online radio station to see some Dallas bands he's never heard of? He's probably too busy going to see Hoboken bands we've never heard of and supporting his local music scene at real-life venues.
Considering the average ticket price for most shows with a local bill (seems like anywhere from free to $15), I don't see supporting the Dallas music scene as being particularly cost-prohibitive. The old and new means of promotion—flyers, social media, word-of-mouth, etc.—remain the best ways to promote your band. Another way to promote your band? Have some talent, write good songs, and blow people away live. Fans will keep coming back, and they'll bring their friends. If you kill it, they will come. It's hard to impress on tinny computer speakers and a grainy screen.
Despite breathless reports of Deep Ellum On Air's plan from "straight out of the future," I don't see this proposed streaming service becoming much of a reality. There are too many practical considerations in the way. Maybe it broadcasts five or six shows before dissipating like a wet fart.
But we shouldn't let a bad idea get even that far, and should terminate any thought of live video streaming shows in Deep Ellum with extreme prejudice. You don't build a better music scene by giving people yet another excuse to stay home glued to a screen.
Throw your computer out the window. Go outside. Buy a record. See a show.