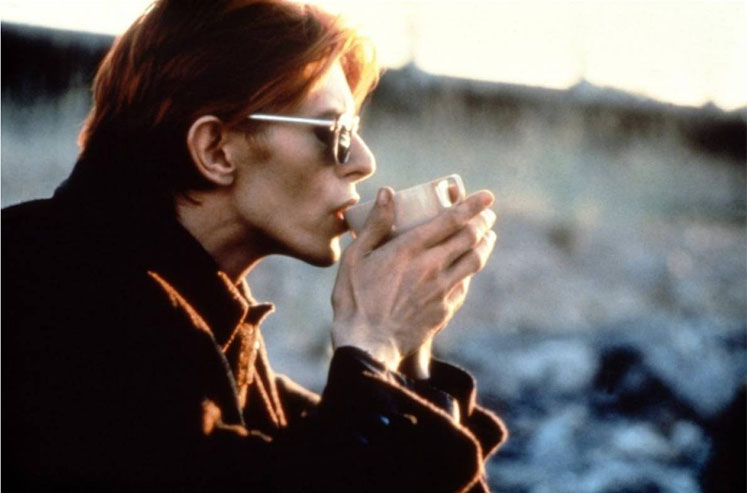 5 Films to See at this Year's USA Film Festival
The USA Film Festival kicks-off this weekend, celebrating its 45th installment. The event isn't just the oldest film festival in Dallas, it is one of the oldest film festivals in the country.
The USA Film Festival kicks off this weekend, celebrating its 45th installment. The event isn't just the oldest film festival in Dallas, it is one of the oldest film festivals in the country. When the festival launched in 1971, Sundance wouldn't start for another seven years, Toronto for another five, Telluride wouldn't launch for three, and the New York Film Festival was only eight years old. The film fest format was more of a European thing, where major fests in Berlin (started in 1951), Venice (started in 1932), and Cannes (1946) served as foreign and domestic distribution showcases.
In other words, the USA Film Festival, which was started by the late L.M. Kit Carson (to whom this year's USA Fest is dedicated) and Southern Methodist University film professor G. William Jones, was ahead of its time – and not just for the festival model. It launched at a prescient moment, showing Easy Rider, the movie that virtually kicked-off a "new wave" of American cinema that would fuel the rise of the festival circuit as an alternative to Hollywood, where independent filmmakers could hope to find audiences and distribution. Through the 1970s, the USA Film Festival became an important showcase of American films and filmmakers. Another feather in its cap is the KidFilm Festival, which launched in 1983 and is still one of the best film programs in the city every year. It brings both adventurous and imaginative children's films as well as notable authors.
Over the years, however, the USA Film Festival has become something else, riding ups and downs of the market and shifting of visions. While the USA Fest was once Dallas' big boy film festival, these days the main event is largely eclipsed by the upstart Dallas International Film Festival, which launched nine years ago as a partnership with the American Film Institute, a franchise deal that gave the new fest star firepower and financial clout that helped it quickly gobble up the USA Film Festival's territory.
I've argued in the past that the USA Film Festival could revive itself by returning the original spirit of its founding, to re-brand the festival as an American-centric film showcase with a rigorous curatorial vision. But that doesn't seem to be in the cards. For one, the USA Film Festival suffers from nonprofit inertia; it has a model that keeps it running and it sticks to it. Secondly, in the increasingly crowded DFW film festival market, a re-jiggered USA Film Festival would have to compete with Fort Worth's Lone Star Film Festival and the Oak Cliff Film Festival, which has found its niche precisely by undercutting Dallas IFF's populist tendencies and focusing on more fringe films, high-minded programming, dabbling in the avant-garde, and creating a reputation as a filmmakers' fest.
The USA Film Festival continues on largely as a preview festival, screening a lot of films that will hit theaters later in the year, as well as serving as a showcase for the only Oscar-qualifying short film program in the area. It also boasts a handful of intriguing programs that are smartly considered and paired with targeted appearances of film talent.
The winner in all of this crazy competition for your eyeballs, however, is you, because Dallas-Fort Worth now boasts a crowded lineup of festivals and no shortage of opportunities to see just about every movie that is worth seeing that is made each year, as long as you are willing to dig for them. And there are some great programs in this year's USA Film Festival, which takes place at the Angelika Film Center. Here are five you should see:
Salute to Glenn Morshower
Thursday, April 23 7:30pm
Dallas-born actor Glenn Morshower (24, Moneyball) often plays Eisenhower-esque authority figures in big budget action films like X-Men: First Class and Transformers; Dark Side of the Moon. Morshower has an opportunity to stretch out in Claude Green's The Doo Dah Man, in which he plays an escaped convict who councils a young drifter into crime. Morshower will be at the fest, along with director Claude Green, co-star Katherine Willis, and producer Suzanne Weinert.
The Man Who Fell to Earth
Friday, April 24 7:00 p.m.
Aspects of the David Bowie-starring The Man Who Fell to Earth feel encrusted in the amber of a fuzzier, more far-out moment in the universal consciousness. The film is a post-60s, surreal-leaning wandering sci-fi road story that somehow recalls both Easy Rider and Alejandro Jordorowsky. But the cult film, recently restored, is a classic for a reason, a dreamy satire filled with wit and imagination. Candy Clark, who co-starred with Bowie, will be in attendance.
Ned Rifle
Friday, April 24 9:45 p.m.
I can't find info on a Dallas release date for Ned Rifle, which enjoyed a limited release on the coasts April 1. So we're lucky the USA Fest scooped up the film. It completes Hal Hartley's cult trilogy (with Henry Fool, 1997, and Fay Grim, 2007) and tells the story of a son in search for his father who he hopes to kill in retaliation for harm wrecked on the family. And whether or not you are a fan of Hartley's, Ned Rifle falls under my Parker Posey rule, which is, basically, just go see anything she makes if you can.
Shorts
Various times
The USA Film Festival is the only local festival where winning qualifies films for Academy Award consideration. As a result, their short film programs are consistently solid. This year check out the Tribute to Margo Martindale Short Film Showcase, hosted by actors Stephen Tobolowsky and Peri Gilpin and featuring films by Tony Lipp, Nancy Mooves, and Leslie Klotz, who will all be in attendance.
Tab Hunter Confidential
Saturday, April 25 7:15pm
A documentary about the 1950s Hollywood heartthrob looks at the pressures and devastation of living as a closeted gay man in 1950s Hollywood. Romantically linked to the biggest female stars of the day (like Natalie Wood, Debbie Reynolds, and Sophia Loren), Hunter's real life was the product of a difficult childhood and endless struggle to balance a public persona with a private reality. The film features interviews filmmakers ranging from John Waters to Clint Eastwood, and includes  very candid conversations with Hunter himself, who will be in attendance at the festival.