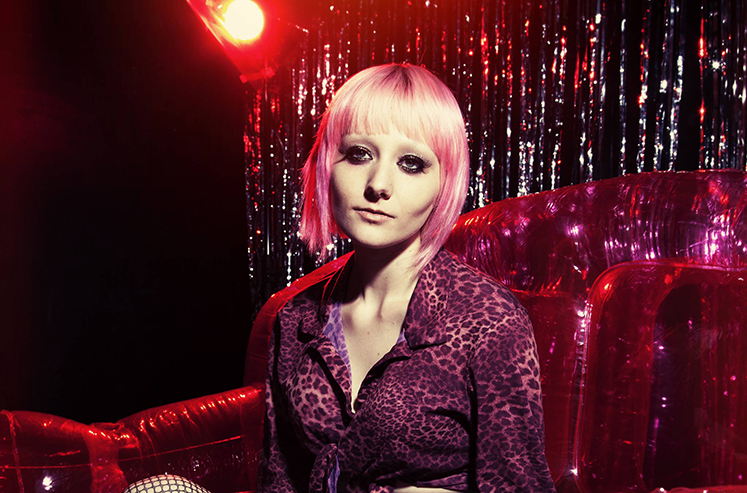 Concert Picks for Wednesday, June 25: Jessica Lee Mayfield | Party Static | Trillwave
Tonight is a mixed bag of singer-songwriters, nostalgia acts, and what our critic argues is the best DJ night in town.
"Trillwave" (Beauty Bar): I usually don't include residencies this high up in the list, but "Trillwave" is one of my favorite DJ nights by far. I'm always impressed with the out-of-town booking especially. I would love to see them take the next step and incorporate more hip-hop acts into their sets as they did with Jenny Robinson a while back. Plus, the wildly entertaining Ynfynyt Scroll returns to Beauty Bar where he once held a brief residency. He now has the "Angelfire" monthly at The Crown and Harp. 

Diarrhea Planet | Lee Bains III | The Glory Fires | Party Static (Three Links): Here's a goofy and aspiringly raucous show to work out those mid-week blues. This is a loud and gross event, the latter of which applies because you might hear a Third Eye Blind song played sarcastically. A highlight here includes an opportunity to see Party Static open up the show. Party Static is one of the few straight-ahead pop rock outfits in Dallas and they are slowly finding presence on the stage. I've enjoyed watching their progression the few times I've seen them play.

Jessica Lea Mayfield | Dylan LeBlanc (Club Dada): Propelled by a solid string of well-written material, this songwriting showcase presents an interesting counter to the rest of tonight's party-oriented events. Mayfield's hazy, crackling production densely shrouds her poetic tendencies. She's at a point where her potential is becoming more revelatory, making this an excellent opportunity to watch her channel that growth in a live setting. 

Goo Goo Dolls | Daughtry | Plain White T's (Gexa Energy Pavilion): I'm not sure there can be a more dated, underwhelming line-up at Gexa. The venue has never really had consistent booking through the multiple name changes and awkward location for the type of pop-friendly family "experiences" they tend to create. Not sure who's attending this show. This seems more suited for a Friday night at WinStar World Casino.

The Yardbirds (Granada Theater): Things keep getting worse it seems.