You'll find more scoop on Melissa's pageant days in the episode 5 recap. 
UPDATE: Melissa Poe of Big Rich Texas was in the 1990 Miss Texas USA pageant as Miss Carrollton. I haven't found anything about Melissa also being Miss Dallas.
Big Rich Texas viewers were mystified by Melissa's odd demeanor in episode 3 after she told Leslie she was a former Miss Dallas and Miss Carrollton. Via Facebook message, Melissa Poe confirmed that it was in 1989 and was the Miss Texas USA system.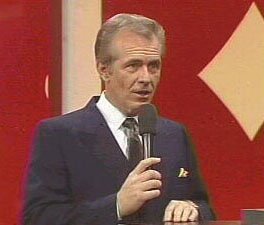 I don't think any questions would have lingered if she hadn't refused to answer Leslie's most basic questions. But she did refuse and, as promised, I did have to investigate. It took awhile, but I finally tracked down a DVD of the 1989 Miss Texas USA pageant hosted by Bob Eubanks in San Antonio.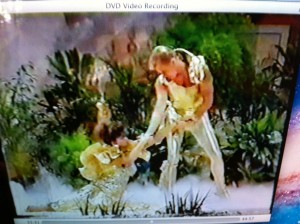 I'll admit that I clicked fast forward a few times; mainly past the painful number performed by the pageant contestants and some guys dressed in metallic Tarzan costumes.
But I sat patiently through the introduction of all 103 contestants paying special attention to any of the girls named Melissa, with an emphasis on Miss Carrollton and Miss Dallas and girls representing surrounding areas. And here's the report: (forgive my poor attempt at spelling some last names but they weren't displayed on the screen).
Miss Carrollton and Miss Dallas:
There was not a Miss Carrollton in the 1989 Miss Texas USA pageant.
Miss Dallas was Crystal Casin  Krystal Cason.
Surrounding area contestants:
Miss Collin County- Margaret Johnson
Miss Dallas County- Paula Rayano
Miss Denton- Tracey Hagaman
Miss Denton County- Donisha Hoffman
Miss Fort Worth- Gretchen Polhemus
Contestants named Melissa:
Miss Harris County: Melissa Buchanan
Miss Houston: Melissa Proctor
Miss Leon Valley: Melissa Dominguez
Miss Parker County: Melissa Monier
Miss Richardson: Melissa Meyer
The 1989 Miss Texas USA results:
4th runner up: Miss Houston, Melissa Proctor
3rd runner up: Miss Harris County, Melissa Buchanan
2nd runner up: Miss Spring, Sherri Krantz
1st runner up: Miss Fort Bend County, Stephanie Cutie
Winner: Gretchen Polhemus
I'm positive there's a perfectly good explanation for the confusion, I just haven't found it yet.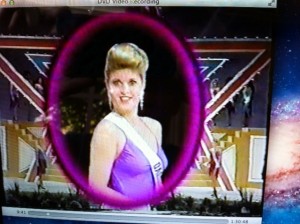 Get the FrontRow Newsletter
Get a front row seat to the best shows, arts, and things to do across North Texas. Never miss a beat.