The playoffs are complicated. Each series is its own story, and each game is its own chapter encompassing a dozen moments and plot points. But the playoffs can also be simple. Each of those moments, those plot points, falls into one of two buckets: the things we observe and the emotions they inspire within us. That's what we're here to talk about.
What We Saw
Until Saturday night, Ty Dellandrea had never scored multiple goals in an NHL game. If not for Jamie Benn's suspension plus an injury to Evgenii Dadonov, he likely wouldn't have been in the lineup.
That made the 22-year-old the least likely protagonist on Dallas' roster. All he did to reward Pete DeBoer's faith was score twice in the third period to save the Stars' season for at least one more night.
Was it pretty? Not especially. Dellandrea proved the old adage of "no shot is a bad shot" sometimes rings true. His first goal, which gave Dallas a 3-2 lead, came off wrister at a poor angle. Less than two minutes later, he crashed the net to double the advantage. He made Vegas' Adin Hil look pedestrian on a night otherwise packed with highlight-reel saves. (Of course, Hill's sprawling glove saves on Roope Hintz and Joel Kiviranta robbed Dallas of a couple of gimme goals, so maybe Dellandrea's finishes were hockey karma.)
But while the game-deciding goals looked fluky, Dallas dominated this game. The Stars outshot Vegas 34-29, and they had a 15-11 edge in high-danger scoring chances according to Natural Stat Trick. The first period, in particular, was one of the finest periods they've played at even strength this postseason.
On an individual level, the Stars' big names showed up. Jake Oettinger made 27 saves, once again transforming into a fortress with a season on the line. Jason Robertson has made up for his first- and second-round absence, scoring his fifth goal of the series and third of the past two games. Miro Heiskanen was smooth and controlled the game again. The coaching staff acted accordingly: the decision to get aggressive in the offensive zone and let Heiskanen run with Thomas Harley led to two of the Stars' four goals.
This isn't supposed to happen. The Stars were supposed to be done after Benn was the catalyst for the meltdown in Game 3. Instead, the captain's team responded with him off the ice. And if the Stars turn in two more games like this, they might just do the unthinkable.—Sean Shapiro
What It Felt Like
Is that belief we're starting to feel? It certainly seems so. Because now the Stars get back to home ice for Game 6, and they'll get their captain back, too. And if this goes to Game 7? All bets are off.
The biggest development in this series for Dallas has been its top players scratching and clawing back into regular-season form. Wyatt Johnston may not have gotten on the scoresheet, but he's looking primed for a big game, generating a ton of quality chances while factoring into the defensive side of the puck on several critical plays. If the last two games are any indication, playoff Robertson, on his very best day, might be even better than regular-season Robertson. Oettinger continues to appear ready to carry whatever burden he's given, for the next game and perhaps beyond.
But it's not just Dallas' top players. Dallas' depth is coming through in a big way. Dellandrea played his best game of the year, if not his career. Radek Faksa, Joel Kiviranta, and Luke Glendening have crushed their limited minutes. And let's devote some space to the completely unheralded Fredrik Olofsson, who showed some chops in his regular season cameo and has grown into a crucial ingredient in Dallas' much-improved forecheck. Add it up, and that's twice now that Dallas has looked like the superior team with the superior players.
Where was all this? It's a painful question to consider. Because while nobody wants to hear it, the odds are still very much in Vegas' favor. That's the rub. Momentum is fickle in hockey, and no matter how powerful that belief feels right now, Vegas can still afford to miss. Dallas can't.—David Castillo
Get the ItList Newsletter
Be the first to know about Dallas' best events, contests, giveaways, and happenings each month.
Authors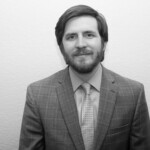 Sean Shapiro covers the Stars for StrongSide. He is a national NHL reporter and writer who previously covered the Dallas…
David Castillo covers the Stars for StrongSide. He has written for SB Nation and Wrong Side of the Red Line,…