The thing I remember most about Opening Day for the Rangers in 2006 is that Ian Kinsler was in the starting lineup, a rare way to make your major-league debut whether you were one of the top picks in the draft or a 17th-round pick like Kinsler had been less than three years earlier.
That's the memory that sticks out. Until the eighth inning, at least.
When the Rangers announced Sunday that center fielder Leody Taveras would miss meaningful time with a strained oblique muscle, what I witnessed that April afternoon 17 years ago came rushing back.
Texas was playing the Red Sox, who had finally exorcised the Curse of the Bambino with their 2004 World Series win and had won 95 games in 2005. They were starting Curt Schilling, and behind him in the rotation were Josh Beckett, David Wells, Tim Wakefield, and Matt Clement. Boston was a beast. The club had two elite pitching prospects coming, too: lefty Jon Lester and righty Jonathan Papelbon. But given their rotation strength, the Red Sox had repurposed Papelbon as a middle reliever late in 2005. Like Kinsler, he was appearing in his first MLB Opening Day on April 3, 2006, having earned the role setting up closer Keith Foulke.
Papelbon entered the opener against the Rangers in the eighth inning, tasked with protecting a 7-2 lead. In 13 pitches (10 of them strikes), he coaxed a weak Brad Wilkerson groundout, struck out Michael Young swinging, and got Mark Teixeira to fly out lazily to left-center.
Four Red Sox officials were sitting two rows in front of me, including future general managers Jed Hoyer and Ben Cherington. They all stood after the third Papelbon out—a very un-front-office-like move—and a couple of them did 180s and shot glances a few rows behind me, which I recognized was where Boston GM Theo Epstein was sitting. Hoyer then shouted toward Epstein, in an even more staggering un-front-office-like move: "What the f—?!?"
Foulke, a 2004 World Series hero etched permanently in Red Sox lore, gave up a single, a double, and two warning-track flyouts in the ninth. Not enough to change the outcome of the game, but enough to change the pecking order in the Boston bullpen. Two days later, Papelbon recorded Boston's first save of the season. He got 34 more the rest of the year, and 368 in his six-time All-Star career. 
You can't draw a single parallel between Keith Foulke and Taveras as players. And the low-grade oblique strain the young Rangers outfielder suffered over the weekend is really not anything like Foulke's ninth-inning scuffle 17 years ago. But there's a reason the Taveras injury made me think of Boston 7, Texas 3 on April 3, 2006.
Much as a 24-year-old Papelbon had gotten acclimated to the big leagues late in 2005, Bubba Thompson, 24 himself, got his first look last August and entered camp this spring—especially once veteran Robbie Grossman signed—as a player whose April fate seemed destined to toggle between bench piece in Arlington and everyday outfielder in Round Rock. The chief Thompson narrative centered on what the enlarged bases and limitations on pitchers holding runners could do to his stolen base rate, which was an elite 86 percent as a rookie (and would have been higher had he not overslid the bag twice, with replay officials tagging him with two of his three caught-stealings for the year). Per Statcast, Thompson's sprint speed trailed only Diamondbacks outfielder Corbin Carroll's in 2022. What a late-inning weapon Thompson could be—that is, unless the better play would be to return him to Triple-A for everyday work to rediscover the power he had shown in his last two minor-league seasons. That was the short-term-versus-long-term question facing the Rangers.
And then Taveras got hurt. The Rangers are saying the injury will sideline him for "at least" two weeks, and with a March 30 opener against the Phillies looming, it certainly puts his readiness for the start of the season in question. Even if his left side is good to go with a week and a half left in camp, finding enough at-bats to get his timing back in order could be tricky.  A rehab assignment with Round Rock or Frisco might be ideal. And all of that presumes that Taveras' injury doesn't stretch into something longer like the oblique strain suffered by Tampa Bay Rays ace Tyler Glasnow, who will be out six to eight weeks. Or, for that matter, that the injury doesn't linger upon Taveras' return, the way obliques so often do. 
All of a sudden, Thompson—who has played 17 percent of his major-league outfield innings in center field, but 68 percent of his minor-league innings—may be the best bet to open the season as the Rangers' center fielder, batting ninth as Kinsler did to start 2006.
As a rookie last summer, Thompson ran the bases exceptionally well, flashed above-average defense, and swung and missed far too much. All of it reflected his pro track record. But interestingly, he has struck out only twice in 19 spring training plate appearances. It's an absurdly small sample, but so far, so good.
Before the signing of Grossman, a 33-year-old on his fourth team since 2020, it seemed Thompson might have been given a chance to win the left field job, or at least the right-handed-hitting half of it. He had hit a more-than-respectable .265 in his 55 games with Texas last season, and though he reached base at only a .302 clip, he had raised his on-base percentage from .261 in High-Class A (2019) to .325 in Double-A (2021) to .355 in Triple-A (2022 before the call-up). That's evidence he's learning that getting on base is the key to his offensive game—a walk is basically scoring position for him—and getting better at it. But Grossman's arrival basically shut down the left field talk. Now, with Taveras down, Thompson is auditioning for a completely different role.
The Rangers have shot down the idea they might rush their top prospect, center fielder Evan Carter. Travis Jankowski, 31 years old and more of a journeyman than Grossman, runs and defends like Thompson but is not on the 40-man roster. The Rangers are already thin on roster fat to trim, having waived Mark Mathias, who was very productive in a utility role late last year, to make room for new reliever Will Smith. If the plan is to move Adolis Garcia back to center field, who plays right? If Clint Frazier is the answer, he presents the same non-roster problem that Jankowski does.
All signs would seem to point to Thompson while Taveras mends and ramps back up. But could such a move have even longer-lasting implications? Taveras, who is the same age as Thompson, has yet to offer more than brief stretches of production at the plate (and frankly, never had a dominant season on the farm, either). In 660 big-league plate appearances, Taveras has a .280 on-base percentage and roughly the same strikeout percentage as Thompson. Per wRC+, a metric that measures a player's offense independent of park factors, the switch-hitting Taveras has been 25 percent worse at the plate than the average big leaguer. What if Thompson takes this opportunity and Papelbons his way to the full-time job in center? Taveras hasn't exactly earned the right to label whoever replaces him for now as temporary. And his wheels and glove would make him a heck of a fourth outfielder, too, if Thompson does shift him to the bench.
On Tuesday, in his first game since the announcement that Taveras would miss significant time, Thompson homered and singled in three trips, swinging through just one pitch. At this stage in camp, it was a start he was probably slated to get even if Taveras were healthy. But as we near the midpoint of the Cactus League schedule, two things will start to happen. More and more young players and non-roster veterans will be reassigned to the back fields, and position players in line for regular-season starting roles will get more at-bats. 
Thompson, at the very least, is not going to be part of that first group. The Taveras injury has seen to that. Thompson is very likely going to be in the second group all the way to Opening Day—and, regardless of how soon Taveras is good to go, conceivably beyond that.
Get the ItList Newsletter
Be the first to know about Dallas' best events, contests, giveaways, and happenings each month.
Author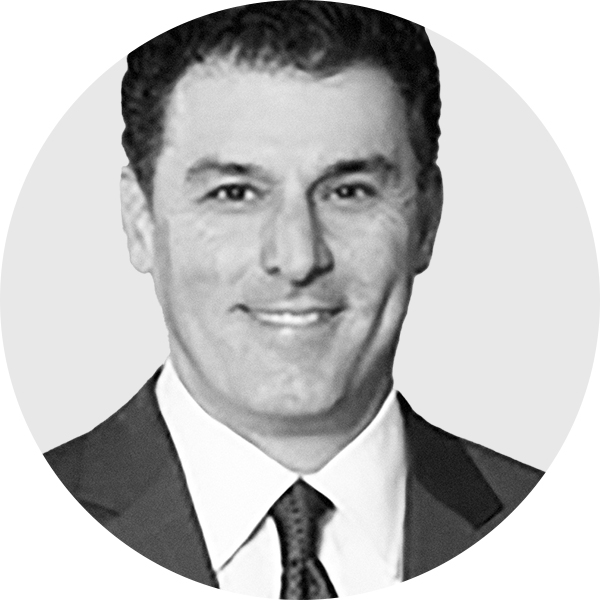 Jamey Newberg covers the Rangers for StrongSide. He has lived in Dallas his entire life, with the exception of a…