It's a weird time to write about it, which might make this the perfect time to write about it: Ryan Suter saved the Dallas Stars in Tuesday's 4-1 win against the New Jersey Devils. He made a street-hockey-style save behind Scott Wedgewood in the second period, putting his body on the line for the team. Earlier, he fired the shot that Ty Dellandrea was able to tip for an early Stars lead. That's a two-goal swing made possible by arguably the most polarizing player on Dallas' roster.
The Stars won because of Suter. That's a fact.
It's also a fact that Suter has five points and zero goals in 30 games this season. While he's not an offensive-minded player, his points per/60 minutes this season are at an all-time low: 0.5 per 60. That's half of his rate of production from his first season in Dallas.
He's 37 years old and getting slower as the game around him only gets faster. That's quite the problem when Suter is only in the second year of a four-year contract paying him $3.65 million per season with a full no-movement clause. It's a gross overspend in the best times, and in the current cap world, with the ceiling only likely to raise $1 million this offseason, the NHL is far from the best of cap times.
And remember, Suter isn't just gobbling up cap space in Dallas. Because of his buyout in Minnesota, he'll be on the Wild's books through 2028-29, taking up a whopping $21.11 million combined over the next three seasons for a franchise that felt it was better off eating the equivalent of nearly three years of Jason Robertson than the cost of keeping him around.
So, how do you solve a problem like Ryan Suter?
If you're Stars general manager Jim Nill, and by extension, team owner Tom Gaglardi, you can't really do anything now. You signed the deal—yes, Gaglardi plays an active role in these decisions—and you have to live with it. The full no-movement clause makes the situation even more prickly, although who would really trade for Suter now, anyway? Based on performance, he's not much more than a third-pairing defender. He shouldn't be running a power play or playing an inordinate amount of minutes, much less both the way he is currently.
Nill and Gaglardi have to sit back, watch, and hope for some magic elixir in Suter's play. What little hope exists for that starts with Stars coach Pete DeBoer, who must put on a masterclass in people management to get Suter into a role befitting this moment in his career.
Certain players handle that transition better than others. Some are willing to swallow their pride, take that backseat, and embrace the evolution of the game. Case in point: Corey Perry, who, despite his reputation among fans, is a model citizen when it comes to understanding that players who make the right adjustments to their games over time can squeeze a little bit more out of their careers.
Others become the curmudgeon in the corner as things go poorly. And when your boss has given you that type of job security and made you the seventh highest-paid player on the roster, it's easy to understand the psyche of players who won't play on their off-side or who might demand status based on their contracts. Because, to be clear, contracts make jobs, not the other way around.
No matter which side of the line Suter falls on, DeBoer has to figure out a way to massage his role into something acceptable both for him and the team. And it has to start now. Winning cures all ills; it's hard for anyone to be mad when the team is on top of the Central Division. That provides plenty of runway to engineer the best plan so that, come playoff time, Dallas is already well-versed in how to deploy Suter in a reduced role. Ideally, that goes hand in hand with giving Nils Lundkvist more ice time to learn and make mistakes as he grows into the second power-play quarterback in the playoffs.
But no matter who slides into Suter's role, someone needs to. Because if Dallas doesn't facilitate that, there will be consequences in May. For all the clichés about how physical playoff hockey is, it's the speed that makes it grueling. Motion causes commotion, and if you can't keep up, you'll get left behind or left staring at the ceiling after being blasted into the end boards by a forechecker. Suter used to be a player who would drive that action. Now, through no fault of his own, he isn't. The more concessions he and the Stars make to his age, the better their shared chances of getting a ring.
Understand that any potential solution is a matter of degrees. Because here is one more Ryan Suter fact of life: he'll be here through 2025. There are no outs, no escape hatches. He will not be waived or sent to the AHL, and he certainly will not be traded.
I'm well aware that Stars fans won't like that answer. Your best move, mental health-wise, is to separate the player from the contract, at least during your in-season viewing. Because Suter remains a fine third-pairing defender, and while no one would ever want to pay this much of a premium for one of those, you've got some experience accepting contracts not living up to their statistical billing.
Hell, you're doing it right now. This season's Jamie Bennassaince doesn't take away from his contract being bad and his annual salary being higher than what he can deliver at age 33. That hasn't stopped people from enjoying the captain's unexpected resurgence—nor should it. (And if you're still among those holding out, stop. I was at the center of one of the biggest Benn-bashing moments in franchise history, and I've recalibrated my thinking on player versus contract. I know you can, too.)
So you live with Suter on your favorite team. Embrace the moments that surprise you, like his heroics in New Jersey. Appreciate the moments of ho-hum competence in between, because that's hardly a given for third-pairing defenders. And along the way, feel free to pray that DeBoer and his staff can slowly deemphasize his role without escalating the frustration of a three-time All-Star already confronting his athletic mortality.
Not an easy thing to grapple with, I'm aware. The facts of life often aren't.
Get the ItList Newsletter
Be the first to know about Dallas' best events, contests, giveaways, and happenings each month.
Author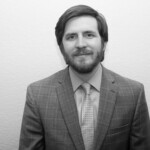 Sean Shapiro covers the Stars for StrongSide. He is a national NHL reporter and writer who previously covered the Dallas…