I remember my first trip to see Fall Instructional League baseball like it was yesterday. I'd been to more than a dozen Rangers spring trainings in Port Charlotte, Florida, and Surprise, Arizona, but it hadn't ever occurred to me to head back to Surprise for the season-ending gathering of prospects until October 2007. 
The team had been busy that summer, adding an influx of minor-league talent that took Texas' farm system from No. 28 in baseball to No. 4 in the span of a season. The Rangers had a big draft that June, picking up Blake Beavan, Michael Main, Julio Borbon, Neil Ramirez, and Tommy Hunter in the first round plus 17th-rounder Mitch Moreland and 2006 pick Derek Holland, who'd signed weeks before the 2007 draft. A month later, they added Elvis Andrus, Neftali Feliz, Matt Harrison, David Murphy, Engel Beltre, and Max Ramirez in deadline deals. In between, their July 2 international class was headed by 16-year-olds Martin Perez, Tomas Telis, and Leury Garcia. There were lots of high-upside players who hadn't been around when I was last on the backfields that March, and I wanted to get a look at the farm system overhaul before the next spring training rolled around.
I was standing alongside the metal bleachers fringing Field 1, watching Borbon, Beltre, and Ramirez take batting practice, when longtime scout Don Welke walked up to make an introduction. With him was a kid in blue jeans and a T-shirt. Perez.
"Martin, this is Jamey Newberg," Welke said. Without saying a word, a 16-year-old no taller than I was offered an outstretched hand. He was slight in build and wide-eyed, and it was evident that, for Welke, the exercise was less about giving me the chance to put a face to a $580,000 name than about getting Perez accustomed to asserting himself in an environment very different from his native Venezuela.
Fifteen years later, Perez is precisely where the organization hoped he'd be. At 31, he's leading a young Rangers pitching staff—and the major leagues—in ERA. When he made his 200th career start last week in Oakland, he allowed one run—the only run he's surrendered in four road starts this season, spanning 29 innings. 
It's the path he took to get there that makes this a story.
It took all of two years for the shy 16-year-old I met to catapult himself to minor-league stardom. He spent his age-17 season in the Northwest League, where he held a circuit heavy on college draftees to a .274 average and .751 OPS in 15 starts. The next year, he struck out 119 batters in 114 2/3 innings between the Low-A and Double-A levels while walking only 38. Perhaps more important, he flashed unnatural confidence for a teenager, a willingness to throw any pitch in any count. Baseball America tabbed him as the 17th-best prospect in baseball, third among left-handed pitchers (behind Brian Matusz and Madison Bumgarner and ahead of Aroldis Chapman). His feel for the craft and unassuming build triggered comparisons to the likes of Ron Guidry and Johan Santana.
By the middle of 2012, at age 21, he was in the big leagues. At 22, he took the ball in Game 163 opposite Tampa Bay's David Price as the Rangers chased a fourth straight postseason in 2013. After the season, the club would sign him to a four-year, $12.5 million contract with club options that could extend to seven years. He repaid that faith the following year with a trio of April starts that ended one inning shy of three straight complete-game shutouts. 
For all the buzz that Perez had generated in the minors—as much as any pitching prospect the Rangers had developed in years—the early results ramped the hype up even further. This was a young starter who was going to help Texas extend its run of October baseball. This could be the long-awaited homegrown ace. 
Then he fell off almost as quickly as he'd risen. Less than a month after those stellar three starts, Perez tore his UCL and underwent Tommy John surgery. He never really found a rhythm after that. From 2014 through 2018, Perez won 32 games and lost 39. His ERA+ was 95, a park-adjusted metric with 100 representing league average. He'd been dumped from the rotation late in 2018. Texas bought out his 2019 option. He spent the next three seasons on one-year deals (Minnesota in 2019, then Boston in 2020 and 2021) and was, at best, competent. 
So when Texas brought him back on another one-year deal this offseason, it wasn't for him to lead a staff. That burden would fall to fellow free-agent addition Jon Gray, who signed on for four years at $56 million. But Perez could lead in a different way.
The pitcher who had broken in a decade earlier in a veteran rotation that included Yu Darvish and World Series starters Holland, Colby Lewis, and Matt Harrison was suddenly the mentor. More than just the Rangers' oldest starting pitcher, Perez is a veteran of expectations, adversity, adjustment, and perseverance. That, plus what minor league pitching coordinator Danny Clark describes as uncommon humility, led Clark to put Perez in front of a group of the organization's youngest starting pitchers early in camp.
Clark joined the Rangers in 2006, a year before Perez arrived. He saw the entire Perez project play out: the early success, the answered challenges, the hard-luck setbacks. That made him the ideal person to speak to the next generation of arms on the trajectory he was once on, too.
"I wanted our guys to hear him talk about what it takes to make it to the major leagues," Clark says, but he was quick to add it wasn't supposed to be a fairy tale. "They also needed to hear about the struggles he had in the minors and how he had to mature each year [off the mound]."
Perez had 37 major league starts under his belt when he was Frisco southpaw Cody Bradford's age. The 24-year-old had the start of his pro career delayed two years by an injury and the COVID-19 shutdown, and he keyed in on the adversity Perez talked about overcoming in his own career. That included a rough Triple-A debut in 2011 (36 hits in his first 18 1/3 innings and a 7.85 ERA) that led Rangers management to suggest Perez had one more start to prove himself and avoid a return to Frisco for what would be a fourth stint. He threw 6 2/3 scoreless innings the next time out. 
"He talked to us about what it means to be a Texas Ranger and that there's not just one path to getting there," says Bradford, whose 8.73 RoughRiders ERA is more than double the mark he had at the same level a year ago. Perez's experience inspired Bradford. "The dude got smashed in Triple-A and worked through it. And the org had faith in him. That said a lot.
"He was vulnerable with us," Bradford adds. "It was awesome."
The talk also resonated with a pair of right-handers who have had their own development stunted by Tommy John surgery. "[Perez] told us, 'Don't change who you are [just] because you fail,'" says Ricky Vanasco, who was elevated to the 40-man roster with only 10 2/3 innings of Class A experience and is struggling to get results for the first time as a pro after returning from elbow rehab. He carries Perez's March message with him today: "Just keep fighting back."
Mason Englert stood down the foul line for the Perez speech as well, although it wasn't the first time the two had met. Their earlier encounter was at Six Flags in the summer of 2012, when 12-year-old Englert excitedly spotted reigning ALCS MVP Nelson Cruz, only to be told by his father that he should meet the smaller guy hanging out with Cruz, too.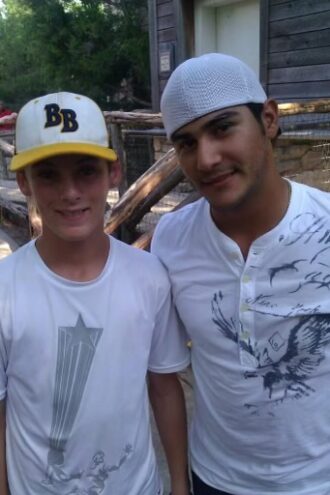 Perez had just made his major-league debut weeks earlier. Englert, who is having a strong season for High-A Hickory, is a year older now than Perez was then.
The thing that Englert took from Perez's spring training talk a few months ago—aside from the veteran's belly laugh when Englert showed him the 2012 photo—was how, in the face of what amounted to an organization ultimatum after Perez's difficult introduction to Triple-A, the young pitcher blocked out self-doubt and figured out what he needed to do. 
"As young as he was, he made one adjustment and it stuck," Englert says. "Sometimes you're just one small change away from a breakthrough."
The Rangers would admit they didn't expect Perez to be bearing in on his first All-Star appearance a third of the way through this season. Otherwise, they would have negotiated more than just a one-year deal. But they had a good feel for what they were getting in the person. They saw firsthand how Perez grappled with perhaps an unfair set of expectations and an accelerated timetable for meeting them early in his career—and are quick to acknowledge the role the organization played in some of those struggles.
"I regret that we moved him as quickly as we did," says president of baseball operations Jon Daniels, who was general manager throughout Perez's ascent to Arlington. "There are some details we could have had him focus on at each level which might have helped him upon reaching the big leagues. Not to mention just general life experience and ability to handle adversity."
Now, in Perez's second go-around in Texas, they've seen how he's settled in as a steady, reliable veteran worthy of an organization's trust.
"I think the biggest thing is simply maturity," Daniels says. "He's a grown man. An adult."
As Perez took the mound for his 200th career start Thursday night at the Oakland Coliseum, the AL West park he'd always had the most trouble at, he did it wearing a cap on which he'd written "4 UVALDE," a showing of support, compassion, and perspective. The father of a 5-year-old daughter and 2-year-old son, Perez is no longer the wide-eyed kid; he's the level-headed veteran. He's no longer the phenom being counted on to pitch ahead of his years; he's just being counted on.
It wasn't supposed to happen this way. The darling of the prospect rankings with advanced feel and a dazzling changeup wasn't supposed to have his breakout season a decade after he'd first shown up in the big leagues.
But as Perez told Bradford, Vanasco, Englert, and a host of other young starting pitchers the Rangers hope to depend on before long, there's more than one path to earning that sort of stature, that level of trust. His surely wasn't the path he'd envisioned for himself when he arrived at Fall Instructs at age 16, nor the one the Rangers expected. But he's now leaving his mark on opposing lineups like never before, as well as on the generation of young pitchers who will come after him. It's a heck of a second act.
Get the ItList Newsletter
Be the first to know about Dallas' best events, contests, giveaways, and happenings each month.
Author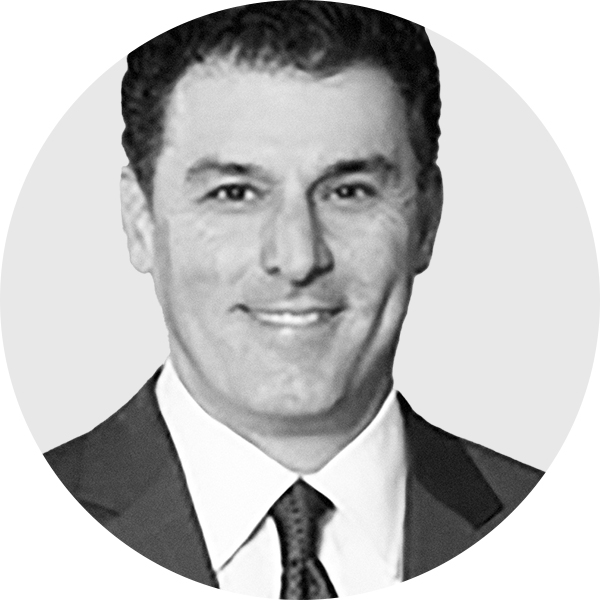 Jamey Newberg covers the Rangers for StrongSide. He has lived in Dallas his entire life, with the exception of a…