For me, the lowest point of a Rangers season that has, nine games in, been a ragbag of lows was not what any of you would expect. In fact, I probably would have forgotten it by May if I hadn't decided to type this paragraph.
It hasn't been Marcus Semien's slow start, the blister on Jon Gray's throwing hand, Randal Grichuk's thievery of a Corey Seager three-run home run in a three-run Rockies win, or Rule 6.01(j). It's not even that the Rangers are a mere one game better than the Reds in the race for baseball's worst record.
No, mid-April rock bottom—as far as I'm concerned—came in the seventh inning of Sunday's series finale against the Angels, just after the Cotton-Eyed Joe. Because it said so much about what's killing this team in the early going, with a little indignity tossed in.
Texas was down 6-3 but had gotten into the soft middle of the Los Angeles bullpen and had the top of the order set to hit after Kole Calhoun led things off with a single to center. On the mound was 28-year-old Angels reliever Jimmy Herget, whose baseball blotter included the following:
2015: Drafted by Reds
2019: Major league debut (three relief appearances in July, two in September)
November 2019: Waived by Reds, claimed by Rangers
December 2019: Waived by Rangers, claimed by nobody, assigned to farm
July 2020: Joins Rangers, walks 14 in 19.2 innings
December 2020: Non-tendered by Rangers, then re-signed
February 2021: Waived by Rangers, claimed by nobody, assigned to farm
August 2021: Rejoins Rangers, allows four earned runs in four innings, waived again, claimed by nobody, opts to become free agent
August 2021: Signs with Angels, spends two weeks on the farm, then joins Angels
2022: Gives up four runs and gets one out on April 8, throws scoreless innings on April 10 and April 12 (one strikeout in 2 1/3 innings), then doesn't pitch for four days
When Herget got the nod to pitch the sixth against the Rangers on Sunday, he trotted in with a 13.50 ERA and opposing batting average of .429 in his three appearances. Short sample, but Texas—which had given up on Herget multiple times the last two years—had to feel decent about its chances. Herget promptly retired Andy Ibanez and Charlie Culberson on strikes before getting Willie Calhoun to ground out to third base.
OK, but the bigger bats were due to hit in the seventh. After Kole Calhoun's single, Semien struck out, swinging through a 1-2 slider low and well outside the zone. Then Nick Solak, who'd gone two for three by that time, struck out on three pitches, watching two before whiffing on a 90 mph fastball up.
Up stepped Mitch Garver, who had drawn two walks earlier in the game, and he seemed like he might have been on his way to a third as he pushed the count to 2-1, refusing to offer at a pair of high fastballs. Herget, on his 27th pitch—the most he'd thrown in a major league game since his debut in 2019—clipped the zone on another high fastball to even the count. Then he got Garver to swing through a low-and-outside breaking ball that would have been ball three. Globe Life Field was eerily silent.
Herget celebrated his career-best fifth strikeout with a shout and a demonstrative glove clap. Then he walked off the mound on which he hadn't been good enough in 2020 or 2021 to hold a job.
This was my low point because the bullpen in which Herget couldn't earn spot has been staggeringly bad over the Rangers' 2-7 start. Now, let me be clear: nobody thought the Texas bullpen was going to be a strength, and, perhaps more important, nobody thought the Rangers were going to push for the postseason this year. But until the Saturday and Sunday games that completed the Angels series, the Rangers had led every game of the season at one point or another.
Let's widen the lens for a second. The Rangers rotation, which has zero wins—partly because only one starter has pitched the required five innings to qualify for one—is forcing the relief corps to work extra hard. But that's not an issue specific to Texas. Bullpens are getting overworked all over the league. Some of this is inherent to starting pitchers always being on shorter leashes in April and, over the last few years, the league-wide trend to hold all but the top starters back from facing a lineup for a third time. This year, the shortened camp has taxed just about every relief corps more than usual. There's a reason why, through Sunday, starting pitchers had claimed only 58 of the league's 142 wins.
But no bullpen has carried a heavier workload than the Rangers' group, who through Monday had worked more innings per game (roughly 5 ⅓ innings) than any other team's. This, from a unit that, on paper, offers less punch than the lineup and less upside than the rotation, as it should be on a team that's building toward something they won't be in 2022. Greg Holland got DFA'ed on Tuesday, while Matt Bush, Spencer Patton, Garrett Richards, and Matt Moore probably won't be here when the team is contending again. Joe Barlow, Kolby Allard, Albert Abreu, John King, Nick Snyder, Dennis Santana (COVID Injured List), and Josh Sborz (Injured List) might be, but they're still trying to prove themselves. (I exclude Brock Burke because you can't convince me that he isn't going to work his way into a rotation look by season's end.) Brett Martin will move into his arbitration years after 2022, which is always tricky payroll territory for a team that isn't poised to win.
Add it up, and you have a bullpen that is very short on rock-solid, core guys right now. The manager has called on the rotation—a more reliable unit, young as it might be—to pick up its bullpen brethren. More than once during the Angels series, Chris Woodward challenged his starting pitchers through the media to find ways to finish off innings, extend outings, and give the 'pen a breather. Martin Perez, one of those issued the public challenge, made it through just four frames Sunday, another all-too-familiar instance in which the starter made things tougher on that day's available relievers. And that's with the temporary 28-man roster that's compensating for the shortened spring training. In a couple of weeks, the Rangers and every other team will have to scale back to the standard 26, and the team with baseball's worst bullpen ERA (5.66) will have fewer arms to turn to.
The last thing Texas will do is overextend starters because the bullpen is ill-equipped to handle the load. The solution to the rotation taxing the bullpen is not going to be compromising short-term or long-term plans for the starters. The relievers are going to bear the brunt of it if the rotation isn't executing.
And there aren't a ton of easily accessed options on the farm. Among 40-man roster members, Demarcus Evans has yet to pitch this season, while Yerry Rodriguez has a 9.64 ERA in four Triple-A appearances. Eventually, maybe one or more of A.J. Alexy, Glenn Otto, and Ricky Vanasco repurposed as relievers, but not at the expense of their own development just to help the 2022 bullpen survive.
Here's another question: is there a closer in the current big-league bunch? Barlow is getting the chance to prove that his excellent season-ending run in that role in 2021 wasn't a fluke. It's also OK not to know that now. Closers aren't developed the way leadoff hitters and number-two pitchers are.
Sometimes, they come out of nowhere. The current American League saves leader is the same pitcher who led the AL in the second half last year: Jordan Romano, of whom the Blue Jays thought so little after his fourth minor-league season (all as a starting pitcher) that they exposed him to the December 2018 Rule 5 Draft. The Rangers arranged a trade with the White Sox to use the third pick in that draft on Romano, only to decide about five weeks into spring training that he wasn't going to make their Opening Day roster. They returned him to Toronto, and four years later, he's one of the best relievers in the game.
I thought of Romano when I saw Herget pound his glove as he marched toward the visitors' dugout. I don't know if Herget is on his way to becoming a dominant late-inning weapon who once failed to stick as a Ranger, but he sure as heck looked like one on Sunday. It would be nice to have a surprise like that pop up out of the Texas bullpen, if for no other reason than to make the late innings in the early going a little less frustrating to watch.
Get our weekly recap
Brings new meaning to the phrase Sunday Funday. No spam, ever.
Author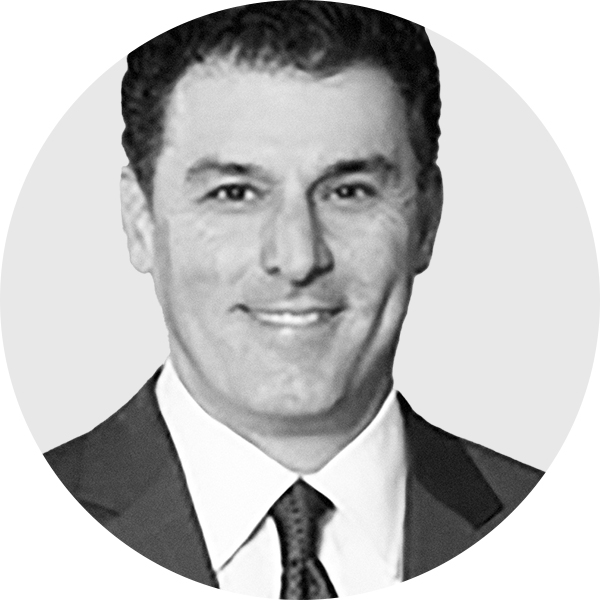 Jamey Newberg covers the Rangers for StrongSide. He has lived in Dallas his entire life, with the exception of a…