Last week, I did my best to be clear about a somewhat vague point. The conditions were there for Jim Nill to buy in a way that could help Dallas now and later. The conditions were also there for Nill to sell in a way that could help them now and later.
Nill decided to do … neither. He brought in backup goaltender Scott Wedgewood and depth forward Vladislav Namestnikov at the total cost of two fourth-rounders. The cost was negligible, and more options can't hurt, but the end result was spending on a pair of rentals to fortify two positions of strength. You don't have to dig deep into the extremely online trenches to find Stars fans who are none too pleased with Nill's moves.
That frustration is understandable. The Stars had a ton of chips they could have cashed in if they wanted to sell: John Klingberg, Braden Holtby, Alex Radulov, Joe Pavelski, and Michael Raffl. Given the prices other teams paid for players like Ben Chiarot, Nicolas Deslauriers, Travis Hamonic, Nicholas Paul, and Tyler Toffoli, Dallas could have easily stocked the proverbial cupboards with future picks and potential prospects. Who knows what those might turn into? A second-round pick, for instance, sounds pretty abstract until you remember that Jason Robertson was a second-rounder. And have you seen Dallas' most recent second-rounder? He's looking pretty elite. Even a fifth-round pick can be worth quite a bit. Maybe it sounds like a value punchline, but recall that Jamie Benn, Jacob Peterson, Riley Damiani, and Klingberg were all plucked from that round.
In that context, it's hard to look at this deadline as anything other than a missed opportunity at best, and a franchise wound at worst. Why not add puck capital for the Miro Heiskanen and Robertson window instead of the Klingberg and Pavelski window? That's an easy move to make for fans, but not for a business.
Those fans might be even more frustrated by Dallas having a ton of chips they could have used to go in the other direction. Calle Jarnkrok cost Calgary nothing but picks yet grades out just as good defensively as Namestnikov while offering more offense, which the Stars still need. Colorado paid a high price for Artturi Lehkonen but at least he was worth it as an elite possession middle-six forward, exactly the sort of Blake Coleman, Barclay Goodrow-ish player Tampa Bay brought in to preface their Cup runs. Dallas had the assets to pay up. They decided against it.
So they didn't buy, and they didn't sell. What message could Nill be sending?
There are two of them, I think. The first message probably echoes that of owner Tom Gaglardi. "Let's focus on the now," he told Saad Yousef in January (emphasis mine). "And getting everything we can out of this season. The summer will come. There will be lots of time to take stock and decide which way we go. If there are changes to be made, we'll make them then."
Gaglardi uses phrases like "this season" and "the now" to emphasize that Dallas is content to do whatever they can to make the playoffs and see what happens once they're in. Did these moves accomplish that? Yes and no. In a vacuum, Scott Wedgewood offers the best you can ask for in a backup, which is consistency and occasional brilliance, the latter of which I'm sure Nill remembers well after Wedgegood's performance against the Stars last month in Arizona. If nothing else, he's an upgrade over Adam Sheel. Namestnikov provides utility at center or wing—ideal for a middle-six forward—and occasional goal scoring, as Dallas learned from his performance against the them in Game 7 of its 2020 second-round matchup with Colorado. If nothing else, he's an upgrade over Marian Studenic. These all feel like comfortable moves for a GM who has never wavered publicly in his belief in this group.
Which brings us to the second message. Nill's relatively quiet deadline tells his team that this group can get it done as they are, and I think that's a powerful statement. The guts of this Dallas roster are the same group that went to the Stanley Cup Final in 2020, except they didn't have Jason Robertson or Jake Oettinger. They didn't have a healthy Roope Hintz or a healthy Radek Faksa, either. And things are working more than they aren't with this group. Oettinger remains steady as ever. Benn has 17 points in his last 20 games. Peterson and Denis Gurianov seem to be developing chemistry. Most of all, they've managed to keep their heads above water without Miro Heiskanen, arguably their most important player. It doesn't hurt that the only team they should be worried about potentially knocking them out of a wild-card spot, Vegas, keeps losing.
It's easy to see why Nill would have faith, which makes it easy to see why a quiet deadline was always the likeliest scenario. Besides, he made his moves in the offseason when he added Raffl, Ryan Suter, Jani Hakanpaa, Braden Holtby, and Luke Glendening. For the most part, these have all been net positives. If we have no reason to question his previous decisions, why the sudden questioning over his indecision?
Perhaps it's because the implications are so frightening. If the Stars miss the playoffs, this deadline is less a missed opportunity than actively harmful to a future that is just as hazy now as it was in November. So it's worth asking: should Stars fans be worried?
Evolving-Hockey has a great chart for measuring what parts make up the sum of a team's effectiveness. Longer bars further to the right are a good thing, whereas anything pointing further to the left is bad. Each bar aims to answer the following questions: How much of the team is built on controlling shot rates (blue)? How much of the team is built on controlling shot quality (yellow)? How much of the team is built on turning shots into goals (green)? And how much of the team is built on keeping shots from becoming goals (magenta)?
Unsurprisingly, Dallas is built on a loose foundation of keeping shots from becoming goals and winning the shot quality battle. Their main weaknesses are turning shots into goals and controlling shot rates. Compared to their peers, they're practically in a different weight class. Three of the NHL's five most dominant teams in total goal differential are potential playoff opponents. In this context, it's hard to justify Nill's moves. He could have loaded up on assets in return for players the team has no intention of re-signing but instead went with the 50/50 move to make the playoffs, only to likely get trounced in the first round if they do make it in.
"But once you're in, everyone has a chance," or so we're often told. Not quite. Since the wild-card system was introduced before the 2013-2014 season, 20 wild-card teams have been bounced in the first round of the playoffs. Twelve wild-card teams won at least one round. Only four won more than one. Broken down another way, a wild-card team has a 62 percent chance of getting eliminated right out the gate and a 12 percent chance of winning more than one round. None have gone on to win the Cup. The playoffs aren't about decent teams suddenly discovering their inner greatness. They're about great teams eventually getting rewarded.
It's easy to think about the roster Dallas has now, compare it to the roster that took them to the Finals, and imagine a better outcome. But this assumes that progress is linear for your team and not others. The Stars may not be the same team they were then, but neither are the Avalanche, who have since added two top-four defenders (Devon Toews and Josh Manson), a slew of quality middle-six wingers (Lehkonen, ex-Star Andrew Cogliano, and Alex Newhook), and unlike in 2020, will probably have both healthy starters in net to begin the playoffs (which, if we're being brutally honest, is probably the only reason a player like Joel Kiviranta can end up with a hat trick). Calgary might as well be a different team with its newfound forward depth, one of the league's best net-minders, and a major upgrade behind the bench with Darryl Sutter instead of Bill Peters.
None of that changes the bigger picture, though. Look past the expectations, the shiny new toys, and the data, and it's plain to see that Nill believes in this team, right now, as they are—warts and all. That's not a small thing. Athletes are nothing if not experts at testing their limits and believing in the impossible.
And, to be sure, their limits are about to be tested. The Stars have the physical test of closing out March primarily on the road, then 16 games in 30 days (with four back-to-backs) next month. Then they have the figurative test of staying a course that has zigged as much as zagged. That's the contradiction in Dallas' message of focusing on now at all costs with a group that has known failure as much as success. It's hard to follow a vision if you're only looking 20 feet ahead instead of toward the horizon.
Get our weekly recap
Brings new meaning to the phrase Sunday Funday. No spam, ever.
Author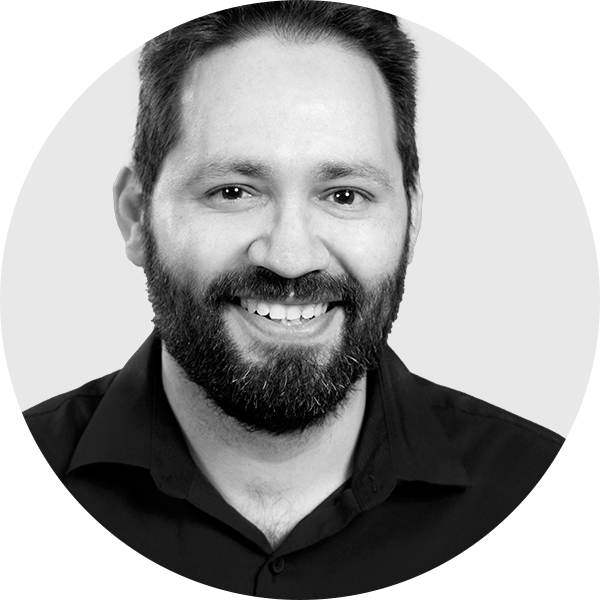 David Castillo covers the Stars for StrongSide. He has written for SB Nation and Wrong Side of the Red Line,…