The news hasn't been especially good of late, no matter the subject or the scope. The usually reliable distraction of offseason baseball and spring training has been largely unhelpful thanks to the ongoing labor battle. Even the forward-looking Rangers optimist has been dealt a blow. Whenever games get underway, Ranger fans figured to be treated to something they've anticipated for a long while: the arrival of third baseman Josh Jung, seemingly the surest thing the farm system has developed in years. Well, the timetable on that has been pushed back significantly, piling onto the list of nice things we apparently can't have.
The good news is the shoulder injury that will keep Jung out six months is to his non-throwing arm. The potential dropoff from the third base offense that he might have provided in 2022 won't meaningfully alter expectations for a team that's still building toward the future, either.
Texas was going to go into the season with new starters at three infield spots, and that doesn't change. But rather than Jung settling in alongside shortstop Corey Seager and second baseman Marcus Semien, the plan—which, of course, the Rangers are lockout-silenced from acknowledging—appears to be plugging in a one-time Gold Glove winner at the hot corner.
This is not the way Isiah Kiner-Falefa wanted to earn a season-opening starting spot for a third straight year, but the opportunity is valuable nevertheless. It might be the 26-year-old's last opportunity to prove he can be an everyday player.
Nobody in baseball doubts that he can be an elite utility infielder. Kiner-Falefa's defense plays everywhere on the diamond, including catcher, where he played much of 2018 and 2019 despite a mere 70 games of minor-league (or any-league) experience at the game's most demanding position. And it plays up at third base, in particular. His 2020 Gold Glove at the position was the Rangers' 10th at the hot corner in the previous 42 seasons, joining team legends like Buddy Bell and Adrian Beltre as part of Texas' rich legacy at the position.
The question, as ever, is the bat. Kiner-Falefa heads into 2022 with a .670 OPS over his four seasons with Texas. For reference, the major league average over the same span is .739. It's hard to write off much of this, if any, as big-league growing pains, either: the former fourth-rounder had a career .679 mark in parts of seven seasons on the farm.
Last year, in particular, was supposed to be a stepping stone. He was turning 26, often seen as a sweet spot for players finding their peak level. He was looked to as a leader, too, after Elvis Andrus, Rougned Odor, and Robinson Chirinos all left the team. And there was no shortage of playing time to be had: he'd end the year with a whopping 677 plate appearances after averaging just 282 in his first three seasons as a Ranger.
And, for a quarter of the season, it seemed Kiner-Falefa was growing into the productive two-way player he believed he could be. Through 40 games, over which he played all but seven innings, he was hitting .296 (a career best) with an .802 OPS (another career best). He'd stolen seven bases (one short of a career best) in eight attempts and had even gone deep five times (career best No. 3). Despite switching over to shortstop, he committed only four errors in 171 chances (good for one last career best: a .977 infield fielding percentage).
But whether it was the demands of a significantly greater workload or the league developing a book and out-adjusting him, the rest of Kiner-Falefa's season was not nearly as productive. Over his next 65 games, his OPS cratered to a dreadful .532. Only a solid run to the end the season lifted his overall mark for the year to .670, 58 points shy of last year's league average.
He needs a breakout at the plate in 2022 to change his profile, in other words, and that would be the case even if he weren't playing third base, a position at which more is expected offensively than the middle infield spots.
Jung's injury means that Kiner-Falefa's and the Rangers' 2022 goals align perfectly. He wants the everyday role that it seemed had slipped away, and Texas needs exactly that from him.
Beyond that, Kiner-Falefa and the Rangers aren't as in sync. The infielder will be a free agent after 2023, going into his age-29 season. By that time, the team envisions Seager and Semien up the middle and Jung at third base for a baseball eternity. Kiner-Falefa would be a tremendous fit as a backup for all of them, but heading into what will be his first payday on the open market, he'll be hoping to carve out a permanent home for himself somewhere in a big league team's lineup.
The 2022 picture at third base is bigger than just Kiner-Falefa, of course. Once the lockout is lifted and full teams report to camp, there will be more than 100 free agents looking for quick deals. Before last week, the Rangers' remaining shopping list was seemingly aimed at an outfielder and at least one starting pitcher. The Jung injury probably doesn't affect that. Finding a Todd Frazier-type placeholder makes little sense from a payroll allocation standpoint. With Kiner-Falefa here, the better bet is a non-roster flier on a veteran who can play third base and more. (Perhaps a left-handed bat like Jake Lamb, whom I've been trying to spitball into a Rangers uniform for a while? Travis Shaw following new hitting coach Tim Hyers over from Boston? Charlie Culberson again?)
The Jung injury also gives Andy Ibanez and Yonny Hernandez another chance to compete for a job, though each is more likely to fill a bench spot or play every day in AAA than to seriously challenge Kiner-Falefa for the everyday gig. Top prospects Josh Smith (primarily a shortstop) and Justin Foscue (mostly a second baseman) are taking grounders at third base, but that's less about 2022 than an effort to see how each might fit in the big picture on a team featuring Seager and Semien. To a lesser extent, the same holds true for Davis Wendzel and Ezequiel Duran for the time being.
So, yes, when CBA talks give way to an NBA-like free-agent frenzy, Texas will probably bring a veteran capable of playing third base to camp—but only on a non-guaranteed, minor-league deal. In other words, don't expect Kris Bryant to land with Texas when the music stops. And don't expect Kiner-Falefa to be traded in the next month to the Yankees, A's, or Twins, either. The Rangers may be prioritizing the big picture, but unless a trade were to come their way with just too much long-term upside to pass up, they won't go into the year without a plan at third base.
Maybe there's less pressure on Kiner-Falefa, between the half-billion-dollar duo on board to lead in the clubhouse as well as the lineup plus a clear path to a job that didn't exist two weeks ago. On the other hand, maybe there's more pressure than ever, given that his opportunity in Texas to prove that he can be an everyday player moving forward—for somebody—probably has an expiration date coinciding with Jung's return to full health.
This was supposed to be the year when the Rangers' third base tradition welcomed Jung as its newest (hot-)cornerstone. That's going to be pushed back to 2023, because of course. But the latest dark cloud comes with a silver lining for one player, in particular. Isiah Kiner-Falefa is getting another wide-open chance to prove he's more than he's been, not merely capable of it.
Get the ItList Newsletter
Be the first to know about Dallas' best events, contests, giveaways, and happenings each month.
Author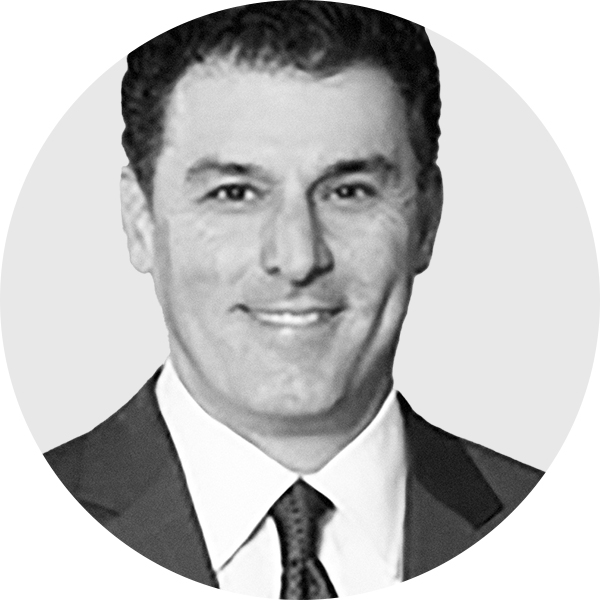 Jamey Newberg covers the Rangers for StrongSide. He has lived in Dallas his entire life, with the exception of a…