Amid all the gale-force changes in baseball—defensive shifting, pitch tunneling, three-true-outcome offense—the "strength up the middle" axiom still stands tall. The best teams, as always, feature players whose ability in the field never pushed them to a corner, if not the bench.
So when the Rangers spent the last few years loading up on prospects at shortstop and second base through trades (Nick Solak, Josh Smith, Ezequiel Duran), the draft (Justin Foscue, Davis Wendzel, Chris Seise, Thomas Saggese, Cam Cauley), and international signings (Luisangel Acuna, Maximo Acosta, Danyer Cueva), it was cool imagining how Texas would manage to sort out that level of depth as the team worked its way back toward relevance. A "good problem to have," as another sportsy axiom goes.
Enter Corey Seager and Marcus Semien. That good-to-have problem is now a great one.
A similar development is playing out on a smaller scale at the innermost up-the-middle post: catcher. The team spent several years with Robinson Chirinos and a host of Jeff Mathis-Tim Federowicz types holding down duties behind the plate while the likes of Jose Trevino, Sam Huff, David Garcia, and Matt Whatley came of age on the farm. Then Jonah Heim arrived from Oakland in the Elvis Andrus trade last offseason, pairing with Trevino to give Texas two of the best pitch-framers in the American League, a plus for a team whose pitching staff was overloaded with young starters and relievers auditioning for long-term roles.
Mitch Garver is not Seager, and he is not Semien, certainly not in terms of headlines. But when the Rangers traded Isiah Kiner-Falefa and Ronny Henriquez to the Twins for Garver on March 12, they added a player who is among the most talented at his position to change addresses this offseason. The 31-year-old is an offensively gifted receiver with two seasons of club control remaining. In his last full season—2019—Garver hit 31 home runs in a mere 93 games. It was "full" in that he shared the position with fellow veteran Jason Castro, not an unusual setup in today's game.
It will happen in 2022 as well. Though he's past the groin and back injuries that limited him to 68 games last season, Garver won't catch 120 games. No one does anymore: only three players reached that threshold in 2019 and in 2021. But the Rangers won't need to find a veteran journeyman in the Nick Ciuffo or Jett Bandy mold to serve as caddy. Trevino has caught 152 major league games, all with Texas and all but three under Chris Woodward; he knows the staff. Heim is with his fourth organization but the first to entrust him with consistent big-league work. He's three years younger than Trevino, switch-hits, and offers more power.
As for how the Rangers intend to staff their catching crew this season, it's unlikely that they will take up more than one of their four season-opening bench spots with a catcher. That means Trevino and Heim, both of whom have minor-league options, are undoubtedly competing for one job.
Huff has options as well, and the Rangers used one on him on Tuesday. Seeing the 24-year-old in shin guards in game action was one of the early positives of this abbreviated spring training after he battled through hamstring and back issues that wiped out the first half of his 2021 season and limited him to first base thereafter. He offers an unusual skill set, with raw power on par with Joey Gallo and the size to match. The looming questions continue to be whether a player that size can stay behind the plate and, even more pertinently, whether his Gallo-esque strikeout rates in the minor leagues will ever come with the walk rate to match. Garver's addition ensured that Huff never had a serious shot at answering them in the big leagues as part of the Opening Day roster.
And, frankly, that's the right call. Garver has demonstrated he can deliver premium offense at the position right away. He posted a .995 OPS in his monster 2019; excluding his 27-game rookie season, Seager's career-best is .943. Garver quietly posted an .875 OPS in 2021; Semien, meanwhile, put up an .873 mark while setting baseball's all-time record for home runs by a second baseman.
But the early buzz coming out of camp has centered on the work Garver has done without a bat in his hand. He not only has a completely new group of pitchers to learn but a compressed timetable to work with given the late start to spring training. He's responded with a sense of a urgency: catching as many pitchers' bullpens as he can, picking brains (including that of catching coordinator Bobby Wilson, whose 10-year MLB career included a 2018 run as Garver's backup with the Twins), and doing all he can to assimilate at a level that no other position requires.
What Garver's arrival does ensure is that the key battle behind the plate in camp is between Heim and Trevino for the 1A job rather than evaluating whether Huff is ready enough to try and beat one out. It also means that at least one of Heim, Trevino, and Huff probably lands with a new club before Garver enters free agency two winters from now. Maybe one is packaged in a deal with Duran, Foscue, or Acuna that helps the Rangers get better somewhere else. Depth up the middle is key for a winning club, both on the diamond and in trade negotiations. It's even better when that depth lines up behind players who are already among the best in the game.
Get our weekly recap
Brings new meaning to the phrase Sunday Funday. No spam, ever.
Author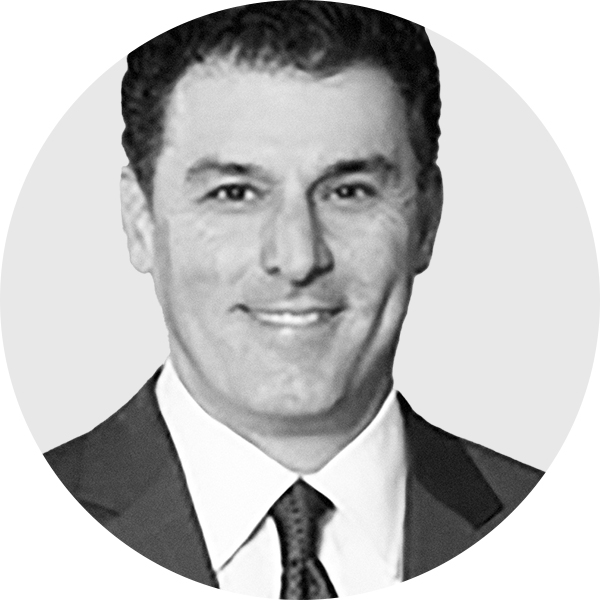 Jamey Newberg covers the Rangers for StrongSide. He has lived in Dallas his entire life, with the exception of a…