Everyone went nuts when the Stars signed Braden Holtby. After all, Jake Oettinger and Anton Khudobin weren't the problem last season; injuries and a lack of scoring were. Adding Holtby to a crowded goaltending room that, at the time, featured Ben Bishop figured to doom Oettinger to the AHL, which is exactly what happened.
But within the chaos of what we thought was a bad decision, something magical happened: the organization and the fans were both right and wrong. Jim Nill was right to sign Holtby yet wrong to delay Oettinger's emergence. Fans were right about Oettinger's NHL bona fides yet wrong about the general manager's immediate plan. Now that Bishop has retired and Khudobin is in the minors, Dallas is getting great goaltending from both Holtby and Oettinger.
As such, there's no real dilemma to speak of for the time being. Netminding and goalie coach Jeff Reese remain the gift-giving constants in Dallas' inconsistent universe. But that hasn't stopped some fans from calling for Oettinger to take over the starting job full time, and a good case can be made for it. Oettinger's résumé is bigger than the 29 games of dominance he showed last season. It's also about the dominance he showed with the U.S. National Development Team in 2016, as well as the dominance he showed at Boston University his draft year, which led to the Stars selecting him in the first round. While there's no longer a stigma attached to drafting goalies in the first round, it still happens infrequently enough to put him in rarefied air. Since 2015, only five goalies have been drafted in the first round: Spencer Knight, Ilya Samsonov, Yaroslav Askarov, Sebastian Cossa, and Jesper Wallstadt. The first two names are roster players on two contending teams, while the latter three are good bets to be future starters.
Oettinger figures to join that group's upper crust thanks to poise, positioning, and a whole lot of technique. In fact, he might already be there. He's 11th in the NHL in overall save percentage and, getting slightly more technical, 12th in save percentage at even strength, just one spot below two-time Cup winner Andrei Vasilevsky. Per MoneyPuck, Oettinger has saved four and half more goals than he should have, which is top-15 in the NHL for goalies with at least 10 games played.
If we want to get even more technical than that, consider what Evolving-Hockey calls xFSv%. It's a fancy stat for the team's expected save percentage against an unblocked shot, a way for us to distinguish between the team's expected save percentage when the goaltender in question is on the ice versus the actual save percentage of the team when the goaltender is not on the ice. More blue bars pointing up is good, while orange bars pointing down is bad. The second graph is for the same stats in shorthanded situations. Here's how Oettinger stacks up against Vasilevsky, the accepted gold standard at the position.
They're getting a very above-average performance out of their young goaltender, which equates to very strong given his age. He's not Vasilevsky-good overall, but at even strength, he's right there with him. You've probably already spotted the catch. "That's a lot of orange in the shorthanded section." Yep. Oettinger struggles on the penalty kill. No goaltender ever really excels on the PK; their best bet is to simply stay above water, as Vasilevsky does. But Oettinger really struggles.
My first thought was that there's a chicken-or-egg problem between Oettinger and Dallas' PK. On the contrary: Dallas is ninth in shot attempts against per 60 according to Natural Stat Trick. They're fourth in scoring chances allowed and third in expected goals against. Dallas' PK is actually quite good this year. It's just not getting great goaltending. If I had to guestimate, I'd argue that Oettinger is young (obviously), with only 39 NHL games under his belt. You'd expect him to struggle more when the game's better shooters have more control over their shot selection, as they do on the man advantage. At even strength, goalies have to track the broad movements of a more familiar part of the game: shots off dump-ins, point shots, deflections from those point shots, and how the team in front tends to be positioned. On the penalty kill, it's nothing but the opponent's most talented, most creative players figuring out a way to score. And we have a good idea about which shots trouble Oettinger the most.
Oettinger clearly struggles when a shooter has complete control of his shot right on his doorstep. This probably makes intuitive sense for fans, who've noticed him freezing up on breakaways and in the shootout. Personally I don't care. Breakaways, backhands, and shootouts aren't the typical obstacles of a goaltender. While not a breakaway stat, Oettinger has the fifth-lowest save percentage against expected high-danger (read: unblocked) shots. Oettinger is a superhero at even strength. He just happens to have a Kryptonite: the PK.
At least for now. While not talking about Oettinger specifically, his potential improvement is something Cat Silverman, who formerly coached the Arizona Coyotes Department of Hockey Development, believes can and does happen. "There is no goaltender in the NHL … who has a major gap in their technique that hasn't found a way to compensate for it with either a harmonious defensive structure and good communication or through the tendency to shut down shooting lanes in the areas that they're weakest in," she said in a conversation with The Athletic's Justin Bourne. We can and should expect more from Oettinger, which is the good news.
Given that, wouldn't it make more sense for his development if he were handed over starting duties and given more ice time? That's where the bad news factors in. Of 77 active goaltenders, Oettinger faces the eighth-fewest amount of high-danger shots against per 60. The average shot distance he faces is one of the coziest gigs in the league, where he ranks third. And even though Oettinger is one of the better goalies in the league, Holtby is as excellent on the penalty kill as Oettinger is underwhelming, which might justify not handing the reins to Oettinger just yet.
Until further notice, the Stars remain lock 'em down pugilists eager to keep the game as tight as possible for white-knuckling victories. In that context, it's easy to see why Holtby continues to get more work than Oettinger. There's nothing magical about Oettinger's strengths. He knows where to place himself in the most recognizable situations. But there's still a little 'voodoo' in odd-man situations he's struggling to purge. If he shores up some of his deficiencies on the PK and ultimately reaches his potential, then Dallas might have the heir apparent to Bishop they tried and failed to develop in Jack Campbell. For now, Oettinger's got plenty of time to learn from a netminder who's won it all in Holtby, putting him in an ideal spot to eventually prove the fans and Nill right.
Get the ItList Newsletter
Be the first to know about Dallas' best events, contests, giveaways, and happenings each month.
Author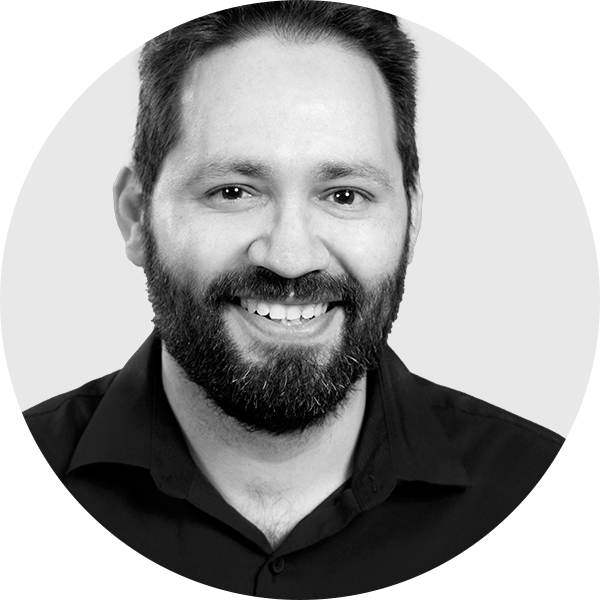 David Castillo covers the Stars for StrongSide. He has written for SB Nation and Wrong Side of the Red Line,…