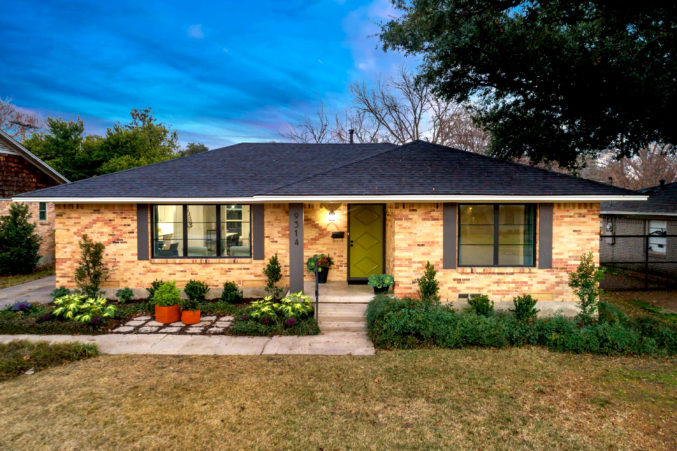 This Turnkey Cutie Should Top Every Starter House Hunter's Wish List This Christmas
The boxes are all checked and require zero wrapping paper.
Instead of jewelry, clothes, and gadgets, why not gift yourself the priceless gift of homeownership this holiday season? Those in the market for a turnkey treasure in the Lake Highlands area of town will be unable to resist the charm of the ranch at 9314 Larchwood Drive. With three bedrooms, two bathrooms, and 1,767 square feet of updated living space, really the only thing left to do is make your offer and bring your belongings.
This open concept home features a large island with seating and a chef's kitchen perfect for whipping up a holiday meal. Think gas range, custom cabinets, and quartz countertops. There is even Ann Sacks backsplash and designer lighting. We love how the kitchen and the living space come together so that the cook of the family doesn't have to be alone while preparing the family feast.
The private master suite has a huge walk-in closet and a spacious bathroom with a double shower. The tile looks like marble, but isn't, meaning that it is low maintenance luxury at its very best. The striking vanity provides storage and the linen cabinet only adds to the practical space that is both fabulous and functional.
Outside of the home, we are totally digging the workshop that is already equipped with electric. Want to leave the fixer-upper projects to your significant other? No worries. You can store the things that you'd like to fiddle with in your oversized two-car garage or hang out on your covered front or back porch. Lush landscaping ties a big bow around this already adorable package.
Looking for a home with flow and function? Been searching for a pad with personality? Do not let this Lake Highlands hot property pass you by. After all, you've been so good this year.
____________________________________________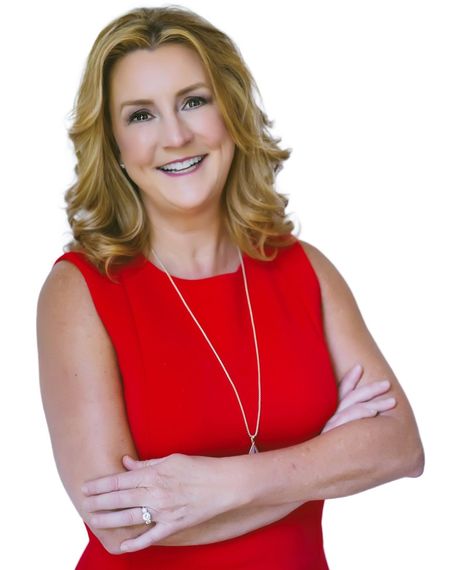 Shelly Seltzer Group
214-507-0581
[email protected]
I love life and the various hats I wear to live my life fully. I am married to my high school sweetheart, and I'm a mom to two beautiful, incredible children and two of the best doggies ever, two yellow labs. I believe that relationships are what truly define our lives, and beyond the family I hold dearly, my life is enriched by my incredible friends, many of whom came into my life initially as clients in my real estate practice. My husband and I are passionate about food, wine, and healthy eating. Some of the activities which add color to my life are hiking, kayaking, scuba diving, snow skiing, checking out live music, and just relaxing at our lake house.
I bought my first home on my own when I was twenty-one. I was fascinated by the home buying process, and my home was an incredible source of pride for me. After honing my sales skills in the telecom and high tech arenas, I decided to follow my latent passion, real estate. Simply put, I love helping people through what are some of the biggest transactions to which they'll ever be party. First time home buyers, people stepping up to their dream home, empty nesters downsizing, people relocating into or out of DFW, and on and on it goes. I love what I do.
I've lived a good part of my youth, and my entire adult life the DFW area. I've bought and sold several of my own homes over the years, and I've literally had the good fortune to assist hundreds of buyers and sellers do the same. My affiliation with Ebby Halliday Realtors, one of the largest independent real estate brokerages in the country, and THE largest in DFW has been an extremely valuable relationship for me.  Ebby is the number one company in Dallas for incoming and outgoing relocations. As a member of the Ebby relo team, I've had the opportunity to assist numerous home buyers and sellers moving from DFW to elsewhere and from other cities to DFW. This experience, along with my intimate familiarity with the DFW Metroplex, means that, quite simply, I know the DFW market very well. Many successful real estate professionals tend to gravitate predominately toward working with buyers or with sellers.  I've also enjoyed working with both!
The DFW area possesses tremendous opportunities for both home buyers and sellers. At present, DFW is actually the number one destination locally for corporate relocations. It's been my pleasure to share a bit of my personal story with you, and whether you are looking to sell or buy a home here, I would welcome the opportunity to help you achieve your objectives.