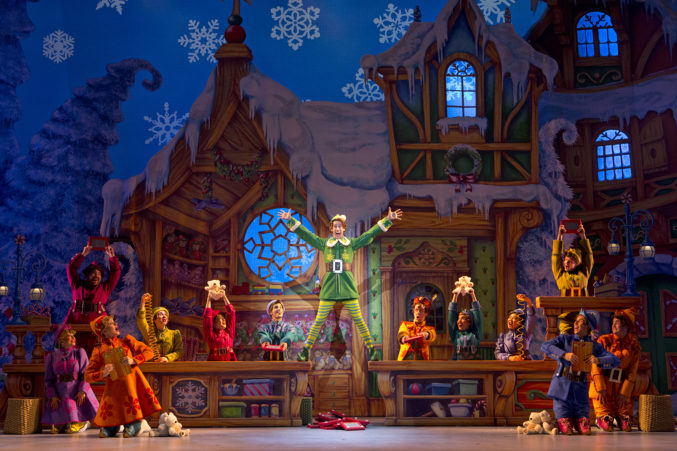 Get in the Holiday Spirit with "Elf: The Musical"
The timeless Christmas classic will take the stage at the Music Hall in Fair Park on Nov. 27.
By D Partner Studio
Published in Sponsored
November 2, 2018
7:00 am
Looking for something festive to do with your family to welcome the arrival of Christmastime? Elf: The Musical, which debuts in Fair Park on November 27, will keep all ages entertained.
Since its 2003 release, the movie Elf has charmed viewers of all ages with its endearing earnestness and timeless Christmas magic. Now, Elf: The Musical brings the cherished story to the stage, adding song, dance, and stunning visual effects. From choreography to set design, here are the ways the show will wow theatergoers this holiday season.
The Acting
Will Ferrell's performance as Buddy the Elf was iconic and memorably genuine. When casting, the goal is not to imitate Ferrell, but rather to find an actor who evokes the same sweet presence. Says director Sam Scalamoni, "Comedy is definitely key [for a good Buddy], but there is definitely the sincerity. That's what Will Ferrell brought to the character: he has a childlike wonder and innocence, without being a child. It's quite endearing."
To appeal to an audience of both children and adults, the musical's actors employ kid-friendly physical acting (think slapstick comedy and easy-to-read emotions), but keep parents entertained with nuanced dry humor.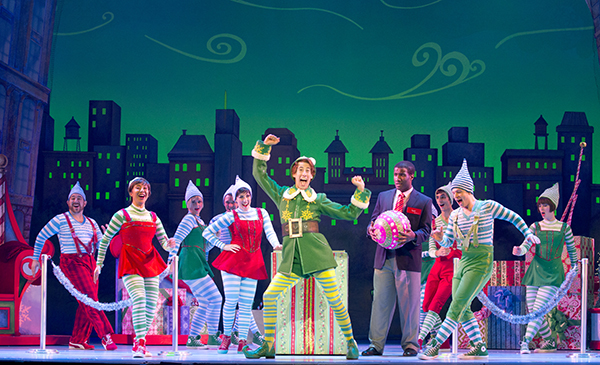 The Music and Choreography
Elf: The Musical opens in Santa's workshop, where elves prepare for Christmas while performing the original song "Happy All the Time." Each musical number matches a pivotal moment in the story, from Buddy's brother Michael asking Santa for more time with his dad in "I'll Believe in You," to the song performed as Santa's sleigh flies by, "There Is a Santa Claus." Choreography, too, adds to the experience, with a high-energy ensemble cast and triple-threat leads. One memorable scene features Buddy and Jovie "skating" across the stage; with perfectly fluid movements and graceful twirls, you could swear the two were on ice.
The Set and Costume Designs
In the film, the contrast between Buddy's oversized frame and the elves' tiny world was key. Costumer Gregg Barnes designed special "knee shoes" for the elves, allowing them to walk and dance on their knees. This makes the opening scene in Santa's Workshop even more striking, as we see Buddy towering over his peers, the happiest and tallest elf of all.
Set designer Christine Peters further manifested Buddy's sense of childlike wonder with her creative sets. As Santa begins to tell Buddy's story, the stage transforms into a whimsical oversized pop-up book. Another inspiration was The New York City snow globe Santa gives Buddy. Peters' design echoes the globe's city skyline and flurries of snow: you'll notice a looming Empire State Building in the background of Central Park scenes, and a department store filled with snowflakes after Buddy finishes decorating.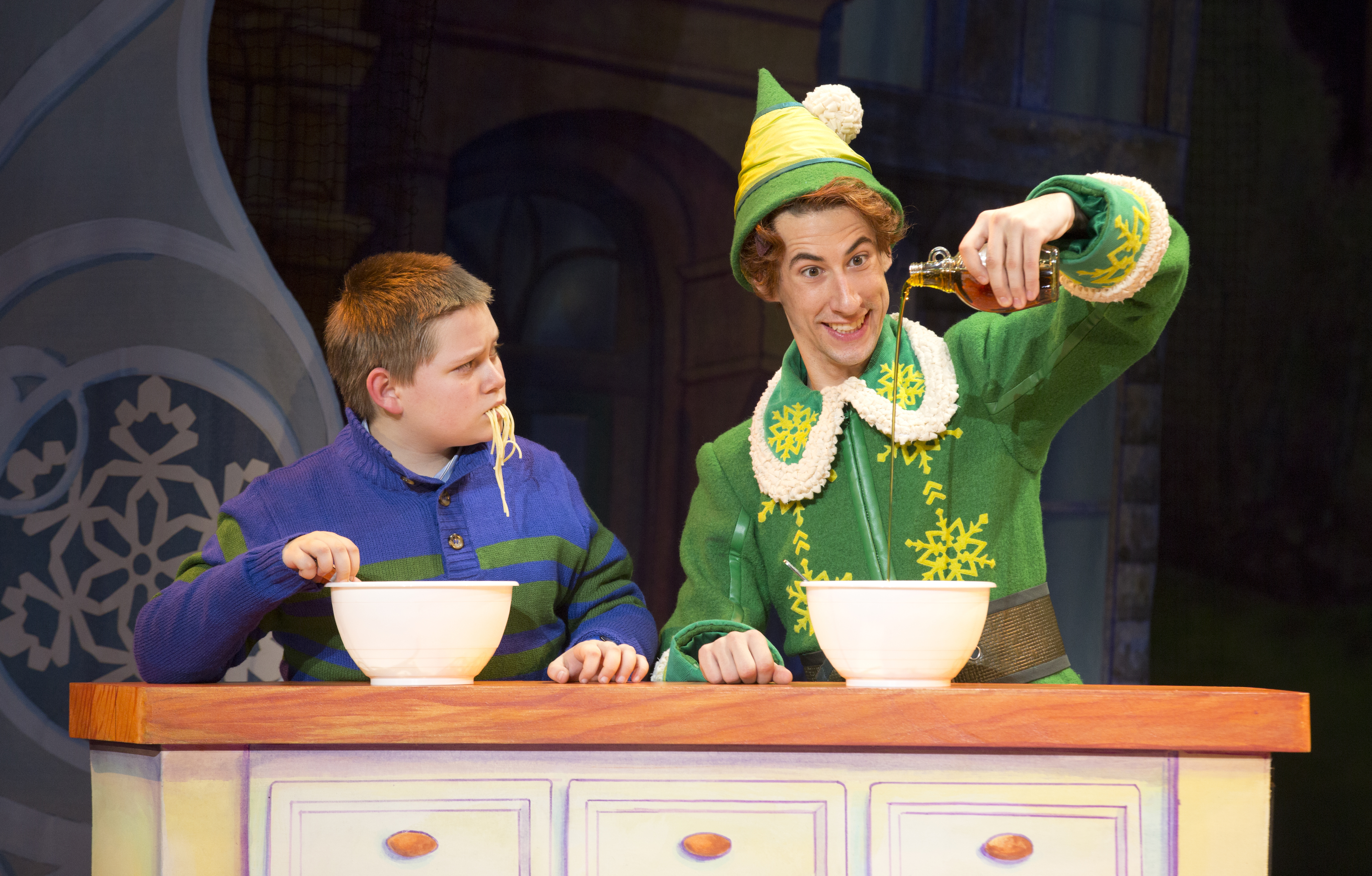 The Story
Elf wouldn't be Elf without its heartwarming, meaningful message, and the musical honors this by staying true to the movie's plot. Small tweaks add modernity–Santa's Christmas letters are stored in an iPad, for example–but in all, the show brings life to beloved scenes while creating a fresh experience infused with music, dancing, and a lot of heart.
Says director Sam Scalamoni, "It dawns on Buddy at the end of the movie and the end of our show that Christmas is more than just Santa Claus; it's about spending time with your brother, finding your dad. It's about your first kiss under a glittery Christmas tree. And he's right. That time of year is about family, friends, taking a minute to reflect on life. [This show has] become a part of families' new holiday tradition."
Elf: The Musical runs Nov. 27 to Dec. 2 at Music Hall at Fair Park. Click here to get tickets today.