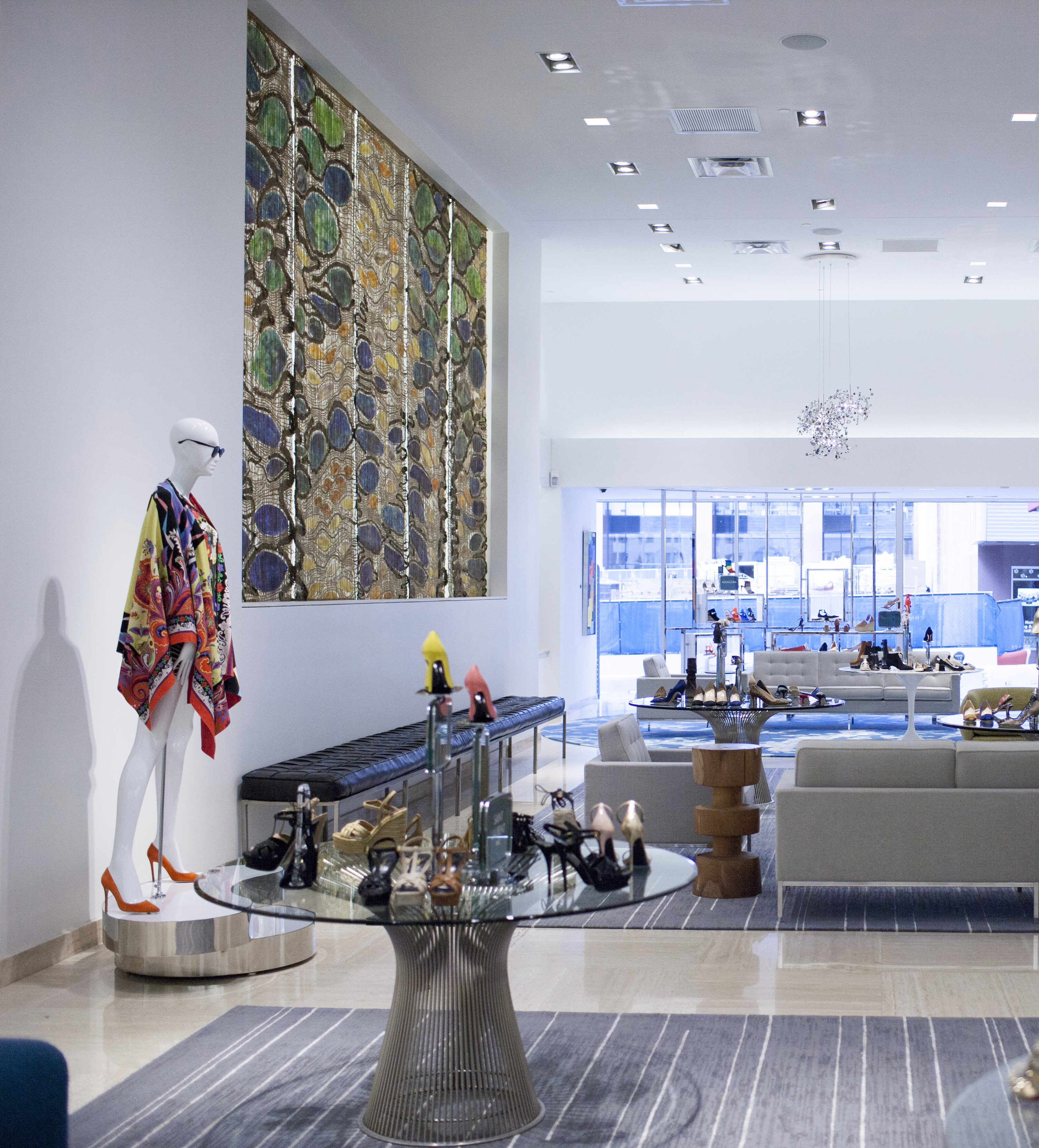 Neiman Marcus' Downtown Store Debuts Revamped Shoe Salon
The department recently reopened, revealing the updates.
Neiman Marcus' Downtown Dallas store recently unveiled an updated Ladies Shoe Salon, complete with an I-Face Screen, a mirrored screen that displays recent fashion shows.
Throughout the 14-week revamp, the salon moved to a temporary location within the building. Charles Sparks + Company, a Chicago-based design company, guided the salon's redesign.
The new version of the salon features sitting area, ideal for the fitting process, complete with couches and benches.
Glass-topped tables display the store's designer brands such as Christian Louboutin, Valentino, and Saint Laurent. (For a complete list of designers the store carries, look here.)
The department store periodically renovates all of its 42 stores nationwide, and the Downtown Dallas location was due for an update.
See the update for yourself. The Ladies Shoe Salon is located on the store's first floor and is accessible through the Main Street entrance.